Fishing News
McMullan Family is a Fan of Yamaha Power Pay
Posted 6/30/2020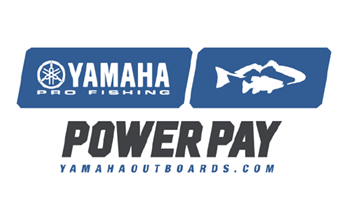 Kennesaw, Ga.
– June 30, 2020 – North Carolina native Brant McMullan has a 25-year history in Ocean Isle Beach, where his life is centered on family and fishing. He and wife Amy own and manage Ocean Isle Fishing Center, and when they're not working, they often compete together as a family in kingfish tournaments with daughter, Caroline, and son, Brayden. In recent weeks, the McMullans have become the 'first family' of Yamaha's Power Pay.
The contingency program for Yamaha owners paid the McMullans $2,500 for their 11
th
place finish in the Jolly Mon Kingfish Cup. That was quickly followed by another Power Pay check for $2,000 as a result of their 2
nd
place finish in the Cape Lookout Shootout Series.
"Cashing checks and doing well in tournaments is definitely rewarding, but what I'm most proud of is we compete and do well as a family," said McMullan. "We're not a full-fledged professional crew. We're a husband, wife and two great kids who love to fish together."
Not only are they a fishing family, the McMullans are also a Yamaha family. Their primary competition boat is a 37-foot Freeman powered by four Yamaha F300 outboards. They also oversee Ocean Isle Fishing Center's charter fishing operation, which features three offshore boats and two inshore boats - all powered by Yamaha.
"Reliability and the support of our dealer Sportsman's Choice Marine in Longs, S.C., are the two biggest reasons we're a Yamaha family," said McMullan. "Add in the chance to win Power Pay money in tournaments, and running a Yamaha is pretty much a no brainer."
Tournament anglers can register for free to participate in Yamaha's Power Pay program, and participants do not even have to win the tournaments to receive the Power Pay money. For more information, complete terms and conditions, or to register for Yamaha Power Pay like the McMullan family, visit
yamahapowerpay.com
or email Chip with questions at
Chip@DynamicSponsorships.com
.
Yamaha Marine products are marketed throughout the United States and around the world. Yamaha Marine Engine Systems, based in Kennesaw, Ga., supports its 2,000 U.S. dealers and boat builders with marketing, training and parts for Yamaha's full line of products and strives to be the industry leader in reliability, technology and customer service. Yamaha Marine is the only outboard brand to have earned NMMA
®
's C.S.I. Customer Satisfaction Index award every year since its inception. Visit
www.yamahaoutboards.com.