Fishing News
Yamaha Offers $50K Power Pay Bonus to Bassmaster Classic® Angler
Posted 3/2/2020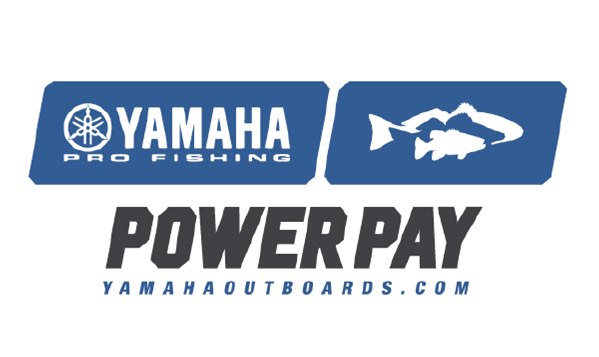 Yamaha Marine will award $50,000 to the highest finishing registered eligible Power Pay angler during the 2020 Bassmaster Classic
®
in Birmingham, Ala., March 6 to March 8. Yamaha's new Power Pay contingency program, which launched in the fall of 2019, provides cash bonuses to anglers who place highest in sanctioned salt and freshwater tournaments. The payout for the Classic represents the highest cash bonus opportunity available through the program.
"The potential to get paid for running Yamaha during the 2020 season is tremendous, and nothing will epitomize that more than the upcoming 50
th
Bassmaster Classic
®
on Lake Guntersville, Ala. where an eligible Yamaha Power Pay angler will win a $50,000 Power Pay bonus," said Roxanne Flores, Yamaha Marine Regional Marketing Coordinator.
Anglers don't have to win the tournament to win the Power Pay money. For example, Pat Schlapper finished 23
rd
at the B.A.S.S. Eastern Open on the Kissimmee Chain and won $1,000 in Power Pay money, and James Drysdale finished 3
rd
at a Florida Pro Redfish Tour event in Jacksonville, Fla. and won $2,000.
"From bass to redfish, walleye to kingfish and from high school anglers up to seasoned anglers, Power Pay allows Yamaha to support more tournament anglers powered by Yamaha than ever before," continued Flores. "It's going to be really exciting to see who wins the $50,000 Power Pay bonus at the Bassmaster Classic
®
."
Competitive anglers who are original owners and run a new 115-425 horsepower Yamaha outboard can register for Power Pay by visiting
yamahapowerpay.com
. Outboards must be purchased from an authorized Yamaha dealer within 60 months of the completion date of the Power Pay registration form.
The highest placing registered and eligible Yamaha Power Pay angler at each sanctioned event will have the opportunity to earn Power Pay cash. Payouts range from $250 to $50,000.
For more information, complete terms and conditions or to register for Power Pay, visit
yamahapowerpay.com
or call Chip at (918) 742-6424.
Yamaha Marine products are marketed throughout the United States and around the world. Yamaha Marine Engine Systems, based in Kennesaw, Ga., supports its 2,000 U.S. dealers and boat builders with marketing, training and parts for Yamaha's full line of products and strives to be the industry leader in reliability, technology and customer service. Yamaha Marine is the only outboard brand to have earned NMMA
®
's C.S.I. Customer Satisfaction Index award every year since its inception. Visit
www.yamahaoutboards.com.
This document contains many of Yamaha's valuable trademarks. It may also contain trademarks belonging to other companies. Any references to other companies or their products are for identification purposes only, and are not intended to be an endorsement.