Fishing News
Yamaha Pro Brandon Palaniuk Wins Bassmaster® Elite Event on Lake Champlain
Posted 8/3/2020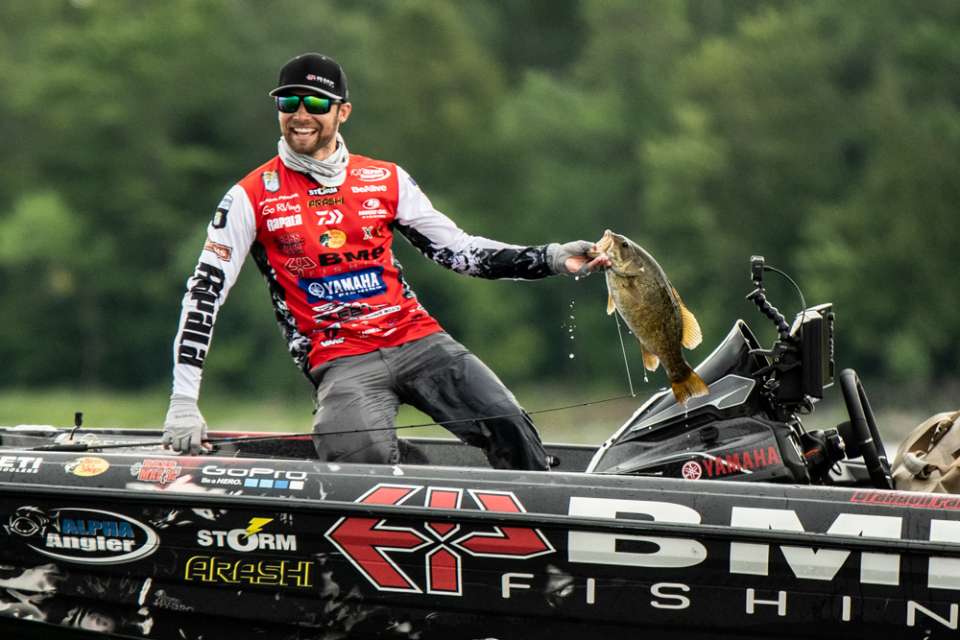 PLATTSBURGH, N.Y.
- August 3, 2020 – Yamaha Pro Brandon Palaniuk weighed in 21 pounds, six ounces on the final day of the Bassmaster
®
Elite tournament on Lake Champlain to capture a win with a four-day total of 80 pounds, one ounce. The victory marks the fourth B.A.S.S.
®
win for the 2017 Angler of the Year from Rathdrum, Idaho. His performance earned the first-place prize of $100,000.
Keeping himself within striking distance all week, Palaniuk placed eighth on Day One with 19 pounds, 12 ounces, slipped to 11
th
on Day Two with a limit of 18 pounds, 10 ounces and made the final Top 10 cut on Day Three by rising to fifth with 20 pounds, five ounces.
"It was just one of those days where everything worked out," he said. "All week long, I said, 'Just give me a shot,' because I looked at the weather and I knew we were going to get that windy weather we got in practice," said Palaniuk.
After three days of mostly calm conditions, championship Sunday brought strong winds, clouds and occasional showers. Noting that the wind likely moved schools of baitfish into the areas he fished, Palaniuk said his game plan came together as well as he'd hoped.
"The wind picked up out of nowhere on the ride back and the waves went from flat to five-to-six-foot swells. I had 10 miles and only 18 minutes to get there," said Palaniuk. "Without my Yamaha V MAX SHO
®
behind me, I'm not sure I would have made it back in time."
The next Bassmaster
®
Elite event will take place on Lake St. Claire in Mich., Aug.
20-23.
Yamaha Marine products are marketed throughout the United States and around the world. Yamaha Marine Engine Systems, based in Kennesaw, Ga., supports its 2,000 U.S. dealers and boat builders with marketing, training and parts for Yamaha's full line of products and strives to be the industry leader in reliability, technology and customer service. Yamaha Marine is the only outboard brand to have earned NMMA
®
's C.S.I. Customer Satisfaction Index award every year since its inception. Visit
www.yamahaoutboards.com.
REMEMBER to always observe all applicable boating laws. Never drink and drive. Dress properly with a USCG-approved personal floatation device and protective gear.
© 2020 Yamaha Motor Corporation, U.S.A. All rights reserved.
This document contains many of Yamaha's valuable trademarks. It may also contain trademarks belonging to other companies. Any references to other companies or their products are for identification purposes only, and are not intended to be an endorsement.