Company News
Yamaha U.S. Marine Business Unit Names John Wilkinson Marine Technical Support Manager
Posted 7/20/2023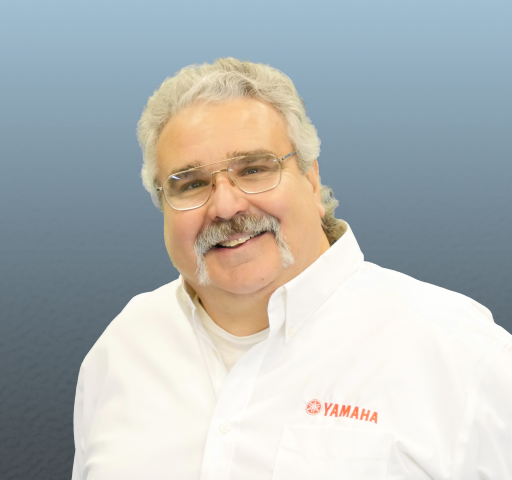 KENNESAW, Ga. – July 20, 2023 – Yamaha U.S. Marine Business Unit announced today the appointment of John Wilkinson to Marine Technical Support Manager, Yamaha Marine Customer Experience Division. In his new role, Wilkinson is responsible for managing all business processes and support for the Marine dealer technical call centers for Outboard, WaterCraft and Bennett.
"John brings more than 18 years of experience and knowledge to the Customer Experience Division," said Jason Berry, Division Manager, Customer Experience. "His skillset and leadership play a key role in enhancing the Yamaha Marine customer experience."
Wilkinson joined the Yamaha team in 2005 as a Marine Regional Technical Advisor, assisting with development of Master Technician Re-certification and XTO® Offshore outboard training. He served as an instructor for V-engines, in-line engines and drive train courses. In addition, Wilkinson held positions including Outboard Call Center Consultant, Outboard Call Center Priority Consultant, Outboard Call Center Senior Representative and Outboard Call Center Supervisor.
Wilkinson reports directly to Jason Berry, Division Manager, Customer Experience.
Yamaha U.S. Marine Business Unit, based in Kennesaw, Ga., markets and sells marine outboard motors ranging in size from 2.5 to 450 horsepower. It also markets and sells fiberglass, jet-drive sport boats ranging from 19 to 27 feet, and personal watercraft. The unit includes manufacturing companies and divisions of Yamaha Marine Systems Co., Inc., including Kracor of Milwaukee (rotational molding), Bennett Marine of Deerfield Beach, Fla. (trim tabs), Siren Marine, Inc. of Newport, RI (Connected Boat) and Yamaha Marine Precision Propellers of Indianapolis (stainless steel propellers). Yamaha Marine Group is a division of Yamaha Motor Corporation, U.S.A., based in Cypress, Calif.
###
This document contains many of Yamaha's valuable trademarks. It may also contain trademarks belonging to other companies. Any references to other companies or their products are for identification purposes only and are not intended to be an endorsement.
REMEMBER to always observe all applicable boating laws. Never drink and drive. Dress properly with a USCG-approved personal floatation device and protective gear.
© 2023 Yamaha Motor Corporation, U.S.A. All rights reserved.