Company News
Yamaha U.S. Marine Business Unit Names Ted Riley Marine Training Manager
Posted 9/20/2023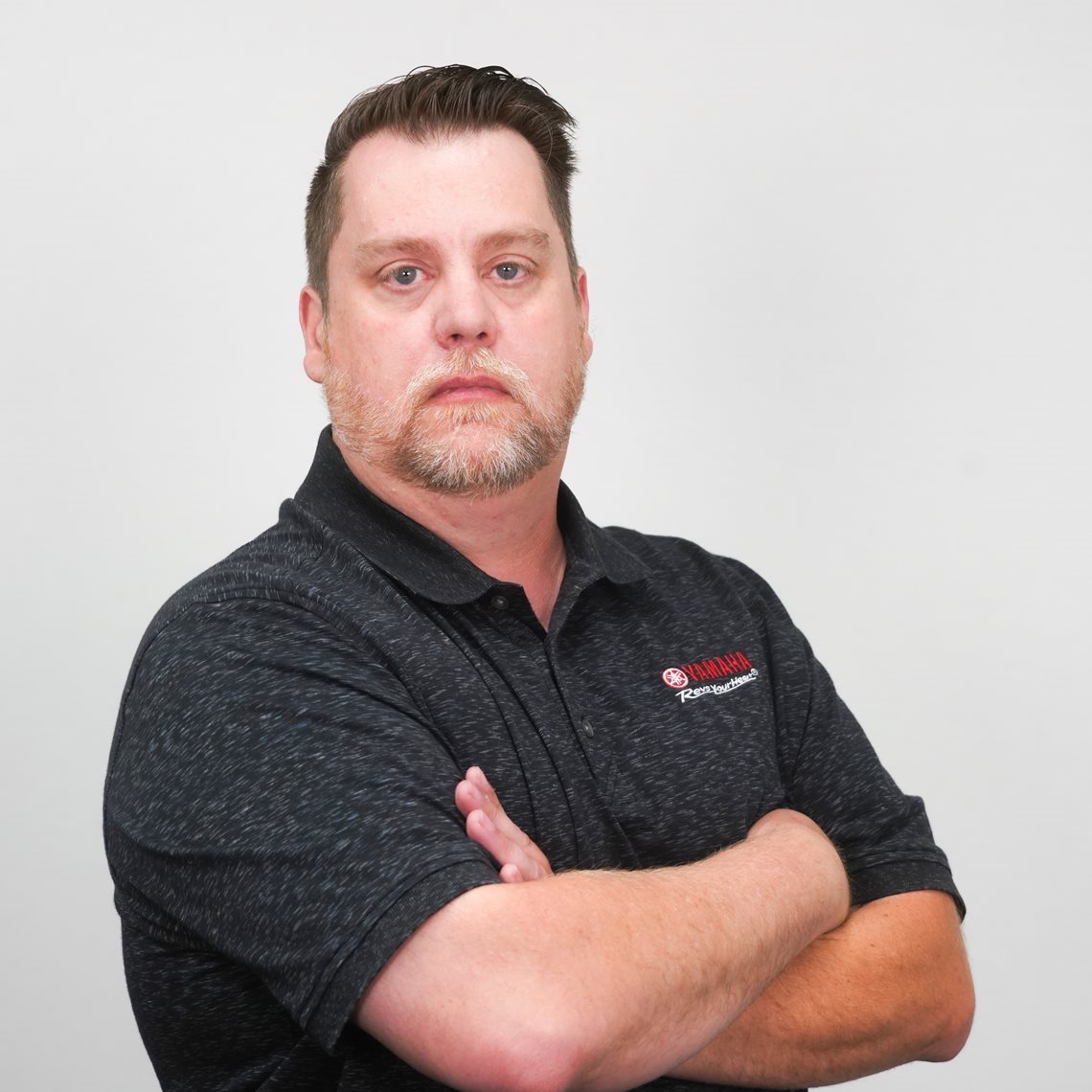 KENNESAW, Ga. – September 20, 2023 – Yamaha U.S. Marine Business Unit announced today the appointment of Ted Riley to the position of Marine Training Manager, Yamaha Marine Training Department. In his new role, Riley is responsible for leading efforts to create and implement a global training standard for Yamaha Marine Distributors. He will work closely with the training curriculum team as well as the instructional team to continue to create and deliver instructor-led and digital training.
"Riley brings more than 16 years of experience and knowledge to the Marine Training team," said Gregg Snyder,
Yamaha Marine Training Department Manager.
"His proficiency and leadership qualities will be instrumental in crafting and delivering instructor-led and digital training programs for Yamaha Marine Distributors across the globe."
Riley began his training career in 2007 at Motorcycle Mechanics Institute where he was the Chief Instructor for the Suzuki F.A.S.T program, Kawasaki Team Green Program, and instructor for the YamaPro® Program. He joined Yamaha in 2016 as a course instructor for YTA Motorsports Silver, YTA Motorsports Gold and WaveRunner®. Previous to his role within marine, Riley served as training instructor and developer and then promoted to Regional Sales Manager for the Yamaha Golf-Car group.
Riley reports directly to Gregg Snyder,
Yamaha Marine Training Department Manager.
Yamaha U.S. Marine Business Unit, based in Kennesaw, Ga., markets and sells marine outboard motors ranging in size from 2.5 to 450 horsepower. It also markets and sells fiberglass, jet-drive sport boats ranging from 19 to 27 feet, and personal watercraft. The unit includes manufacturing companies and divisions of Yamaha Marine Systems Co., Inc., including Kracor of Milwaukee (rotational molding), Bennett Marine of Deerfield Beach, Fla. (trim tabs), Siren Marine, Inc. of Newport, RI (Connected Boat) and Yamaha Marine Precision Propellers of Indianapolis (stainless steel propellers). Yamaha Marine Group is a division of Yamaha Motor Corporation, U.S.A., based in Cypress, Calif.
###
This document contains many of Yamaha's valuable trademarks. It may also contain trademarks belonging to other companies. Any references to other companies or their products are for identification purposes only and are not intended to be an endorsement.
Follow instructional materials and obey all laws. Ride responsibly, wearing protective apparel and USCG-approved personal floatation device. Always drive within your capabilities, allowing time and distance for maneuvering, and respect others around you. Never drink and ride.
© 2023 Yamaha Motor Corporation, U.S.A. All rights reserved.