Company News
Yamaha U.S. Marine Business Unit Names Will Mitchell OEM District Sales Manager
Posted 6/9/2023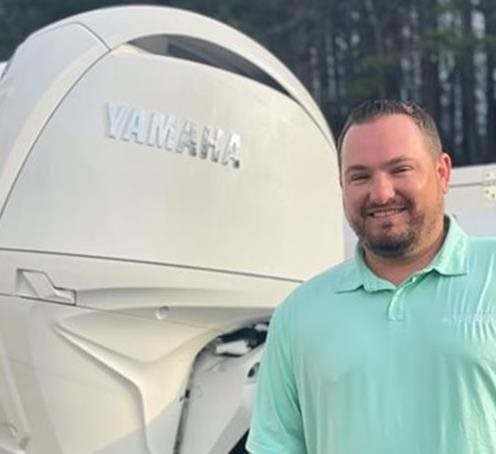 KENNESAW, Ga. – June 9, 2023 – Yamaha U.S. Marine Business Unit announced today the appointment of Will Mitchell to District Sales Manager, OEM, Region 044. In his new role, Mitchell is responsible for growing and maintaining relationships with boat builders including Ranger Tugs, Hewes Marine, North River® Boats, Renaissance Marine Group, Skeeter® Boats, Shallow Sport® and G3® Boats.
"Will is a valuable member of the OEM Sales team," said Adam Hall, OEM Division Manager, Yamaha Marine Group. "His knowledge and leadership are an asset to Yamaha, and we look forward to his contributions as he works to grow Yamaha's relationships with boat builders in the Pacific-Northwest, Texas and Missouri."
A member of the Yamaha team since 2018, Mitchell served in numerous roles within the company.
He joined Yamaha Marine Operations in 2021 as a Marine Operations Account Coordinator, placing and maintaining orders for boat builders and dealers, finding solutions for customers and assisting with warranty registrations. In his most recent position, Mitchell served as OEM Regional Sales Coordinator, a position in which he was responsible for supporting the Regional Manager in all aspects of the OEM Division including sales, marketing and boat shows.
Mitchell
reports directly to Adam Hall, OEM Division Manager.
Yamaha U.S. Marine Business Unit, based in Kennesaw, Ga., markets and sells marine outboard motors ranging in size from 2.5 to 450 horsepower. It also markets and sells fiberglass, jet-drive sport boats ranging from 19 to 27 feet, and personal watercraft. The unit includes manufacturing divisions of Yamaha Marine Systems Co., Inc., including Kracor of Milwaukee (rotational molding), Bennett Marine of Deerfield Beach, Fla. (trim tabs), and Yamaha Marine Precision Propellers of Indianapolis (stainless steel propellers). Yamaha Marine Group is a division of Yamaha Motor Corporation, U.S.A., based in Cypress, Calif.
###
This document contains many of Yamaha's valuable trademarks. It may also contain trademarks belonging to other companies. Any references to other companies or their products are for identification purposes only and are not intended to be an endorsement.
REMEMBER to always observe all applicable boating laws. Never drink and drive. Dress properly with a USCG-approved personal floatation device and protective gear.
© 2023 Yamaha Motor Corporation, U.S.A. All rights reserved.