Following Long List of Toledo Bend Guides into Pro Ranks
Whenever Darold Gleason has a few quiet moments to reflect on his career as a professional fisherman, his thoughts always return to a five-pound largemouth he caught when he was seven years old. It was the Yamaha Pro's first-ever bass, and it hit a bream he'd just hooked on a live cricket he was fishing under a cork.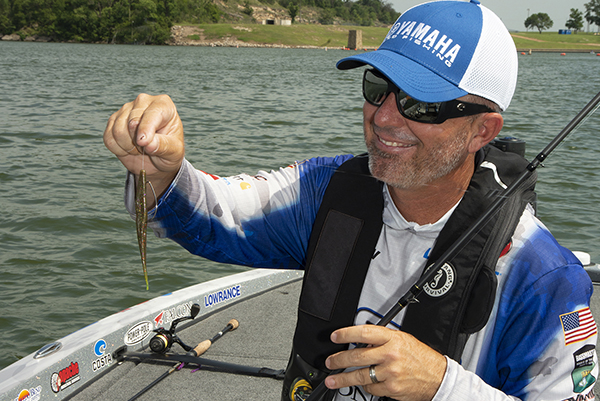 "I was fishing from the shore at my grandmother's pond," remembers Gleason, now 39, "and all I could do was run up the bank and pull the fish out of the water. It really was one of those life changing moments, because after that all I wanted to do was fish for bass."
Bass are all he's targeted, too, for the past three decades. During that time he has steadily worked his way up the fishing ladder to the Bassmaster Classic
®
and the 2021 Bassmaster
®
Elite Series. Gleason attributes it all to his passion for bass fishing and several more of those special life-changing moments.
"All I wanted to do was fish all day, every day," he says. "Each weekend I'd ride my bicycle several miles to my grandmother's pond, but instead of crickets, I used plastic worms and lures just for bass. I never really even fished out of a boat until I was in college."
That was when his future father-in-law, who had a cottage on Toledo Bend Reservoir and was himself an avid bass fisherman, began taking him out on the famous lake. It was Gleason's introduction to an entirely new level of bass fishing, and it forever changed his career path.
"As I continued through college (Northwestern State University in Natchitoches, Louisiana), I began to schedule my classes so I'd have more time to fish," laughs the Yamaha Pro, "and after I graduated in 2004, I began fishing team tournaments on Toledo Bend. I was teaching in junior high school and had married my college sweetheart, and her brother became my team partner.
"After several years, in 2009, we won our first big team tournament, and it became another one of those life-changing events. The confidence I gained from that win led me into the Bassmaster
®
Open Series, and then in 2012, while completing my Master's Degree in Secondary Business Education, I started my guiding business on Toledo Bend. By then I knew for certain I wanted a career in fishing, and I never returned to teaching."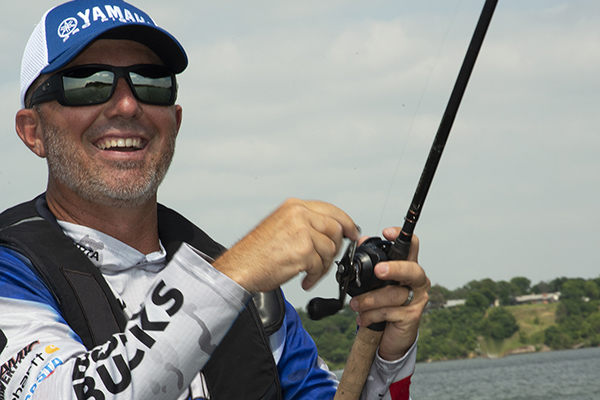 That move put Gleason on a long list of well-known tournament pros who started as guides on the famous East Texas impoundment.
During the autumn of 2013, Gleason caught three bass over 10-pounds from Toledo Bend and the resulting publicity expanded his guiding business even more, and the following year he had still another of those life-changing moments. He'd just missed qualifying for the Bassmaster
®
Elites that season but he was invited to fish the 2015 BASSfest tournament.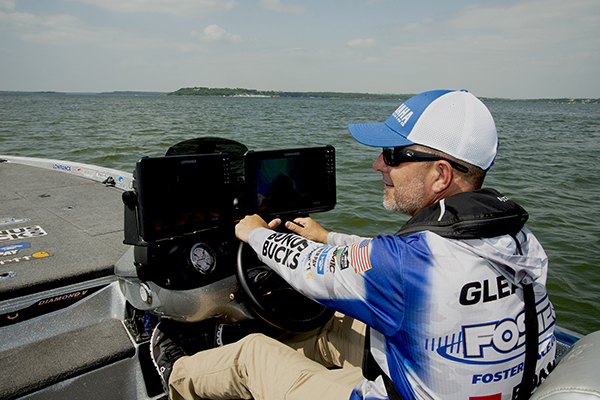 "The entry fee for that event was $6,000," notes the Yamaha Pro, "and I'd decided I just could not afford it, but two of my guiding clients sponsored me, one of whom is still a primary sponsor today, and I finished 14th. That tournament was truly a turning point in my life, because I was fishing against the full Elite angler field. Finishing that well made me decide to become a fulltime professional tournament angler."
Still more life-changing moments lay ahead. One of them occurred in 2019 when he won a Bassmaster
®
Central Open, held on Toledo Bend for the first time in nearly a decade. Seven pounds behind after the first day, he went on to win by nearly 10 pounds. That victory qualified him to fish in the 2020 Bassmaster Classic
®
.
"That year I again missed qualifying for the Elite Series but I did the Bassmaster
®
Open Series again and I had one more life-changing moment when I caught a bass on my very last cast in the last Open tournament. That fish qualified me for the 2021 Elite Series season."
The Yamaha Pro finished 77th in the overall Elite Series standings this past season, far below his hopes and dreams, but he's already preparing for the 2022 campaign. He knows there will be more life-changing moments in the future, and he's looking forward to them.
Back to Blue Life