COMMUNITY & BLOG
"Stars Have to Align Perfectly" to Make Bassmaster ® Century Club
POSTED 21-Jul-2021
Long before he became a fulltime professional bass tournament angler, Patrick Walters created his own bucket list of goals, including joining the Bassmaster
®
Century Club. That meant weighing in 100 pounds or more of bass during a four-day Bassmaster
®
Elite tournament.
Now completing his second year of Elite competition, the Yamaha Pro has already accomplished the feat twice. He's one of five Yamaha Pros among only 32 anglers who have brought that much weight to the scales since B.A.S.S.
®
created the award in 2001.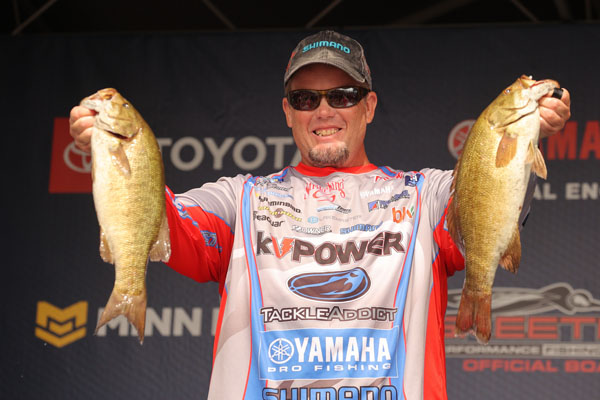 "I remember growing up and watching 'The Bassmasters
®
' on television and seeing fishermen occasionally break the century mark in weight," remembers Walters, "and it really impressed me. It meant you had to catch at least 25 pounds of bass four days in a row, which seemed unimaginable to me at that time. It was a huge achievement, and that's when I added it to my list of fishing goals."
Other Yamaha Pros who have joined the Century Club include Keith Combs, Ish Monroe, Mike Iaconelli, and Todd Faircloth. Iaconelli has weighed in more than 100 pounds of bass three times on three different lakes while Walters made both of his big catches on Lake Fork in 2020 and 2021.
"For me, catching 100 pounds in a tournament has never really been a specific goal, because there are so few lakes we fish where it is actually possible," adds Keith Combs, who officially joined the Century Club in 2013 with a 111-pound, 5-ounce victory at Falcon Lake in Texas. "Everything has to go just right.All the stars have to align perfectly for it to happen.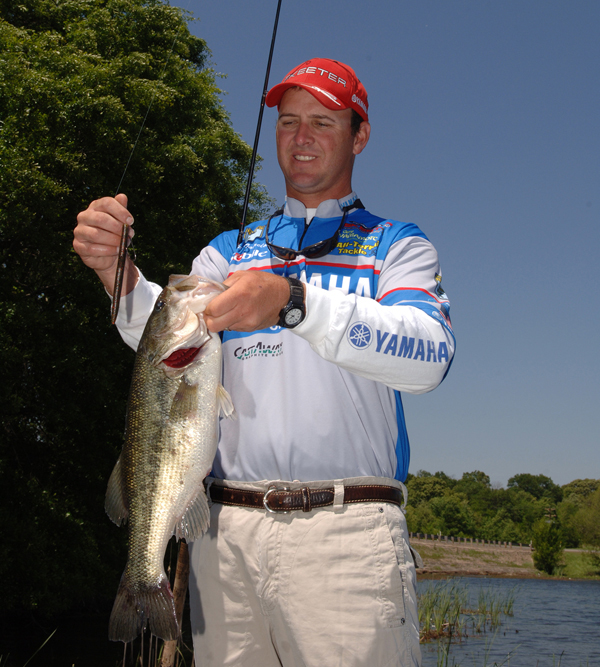 "When I won the Bassmaster
®
Elite at Falcon, I was not thinking about breaking 100 pounds. I was only concentrating on winning the tournament because it was very close. The second and third-place finishers also broke 100 pounds."
Five years earlier in 2008 when B.A.S.S.
®
visited Falcon for the first time, each of the top 12 finishers broke the century mark, and the winning weight of 132 pounds, 8 ounces, still stands as the B.A.S.S.
®
record for the heaviest four-day, five fish limit per day catch.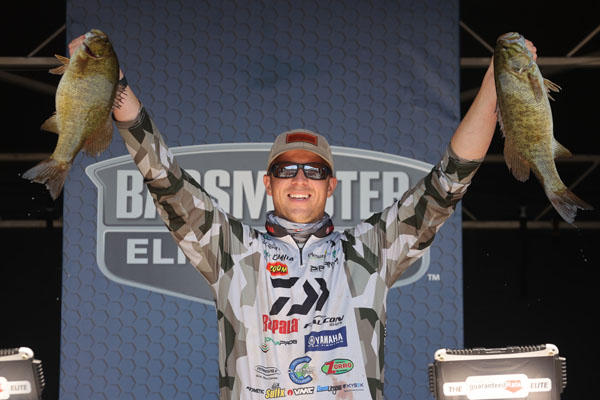 "We have to be on a lake with a known population of big bass, and there really are not a lot of those types of lakes," explains Walters. "We also have to be there at the right time of year when the big bass are truly accessible. Then, as anglers, we have to use lures that closely mimic the forage those big fish are feeding on at that specific time of year. Most bass lakes that have healthy populations of big bass also have large populations of smaller fish, so you really have to pinpoint the larger fish."
"When I'm specifically after larger bass, I fish much more aggressively," acknowledges Combs. "I'm looking for a very narrow window of opportunity when a school of big fish is feeding in a small area. I move around a lot more, and I fish faster, trying to find that window and generate reaction strikes from that school of fish.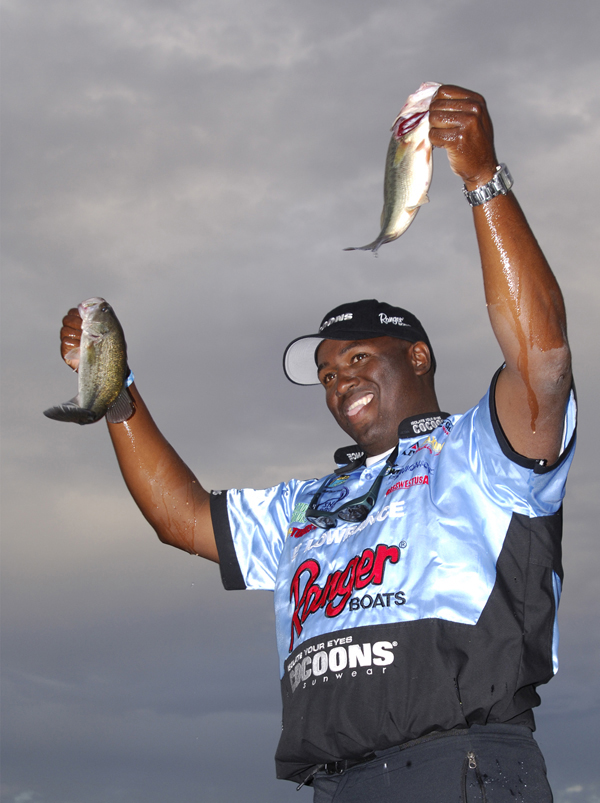 "When I broke 100 pounds that year at Falcon, I caught about 35 pounds of fish from a single school on the first day of the tournament."
At Lake Fork this year when he broke the century mark a second time, Walters caught 32-14 the first day but after he brought in only 15-7 the second day, he dismissed any chances for a 100-pound tournament. Even after the third day when he added 22-13, he never thought about it.
"It wasn't until late the last day that my observer/marshal, who had been recording each fish I caught, told me I only needed about seven pounds to top the century mark," Walters laughs."Then, when I caught another fish and culled a smaller one, he said I only needed four pounds, three ounces, to get there. That's when I really thought it was possible, and fortunately I caught what I needed and finished with 102 pounds, five ounces. Even though I didn't win that event, I was still very pleased at how I fished."
Walters and Combs each have another 100-pound goal on their bucket lists, to catch that many smallmouth bass during a tournament, which has never been done. Both Yamaha Pros believe it is possible, but both also know all the stars have to align perfectly for it to happen.