COMMUNITY & BLOG
Yamaha Veterans Anxious For 2022 Elite Competition to Begin
POSTED 19-Dec-2021
Yamaha Pros Mark Menendez, Michael Iaconelli, and Brandon Palaniuk, all highly-decorated Bassmaster
®
Elite Series competitors, each agree the 2022 Elite season will be one of the most competitive they've ever experienced – and that's why they're so anxious for the tournament year to begin.
Ianconelli, in fact, is returning to B.A.S.S. after a two-year absence because he wants to be part of that competition again. He re-qualified for the Elite Series by finishing second overall in the Bassmaster Northern Open Series last year, rather than accept his automatic qualification as a former Bassmaster Classic winner and Angler of the Year.
"I did miss the competition," the popular New Jersey pro admits, "but I also missed the interaction with the fans. Even though I competed in the Opens and also in the Bassmaster Kayak Series, I wanted to fish again in the Elites.
"I'm too young to retire, and besides, I still have room on the mantel for another one of those blue Elite winner's trophies. I'm really one of fishing's biggest fans. I followed every Elite event very closely last season, from start to finish."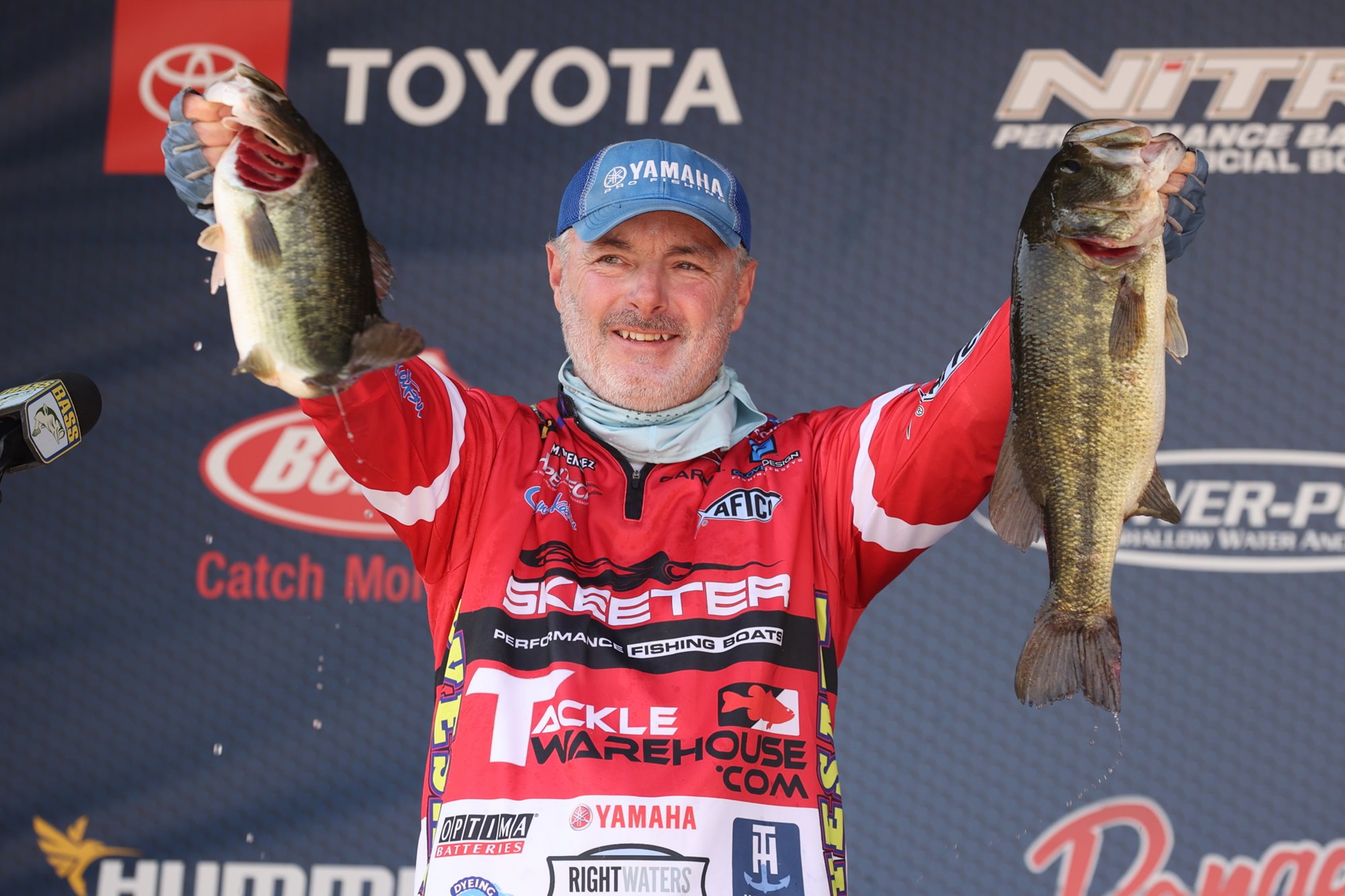 Mark Menendez, who re-married last October eight years after losing his first wife to cancer, will be starting his 31st season in Bassmaster competition, and the Yamaha Pro is beaming with renewed happiness and excitement. Winner of three Bassmaster events over his career, he, too, says he could easily make room for another one of those blue trophies.
"I'm going to try some techniques I haven't fished in years, including using a big spinning rod," he says, "and the first three events of the season at the St. Johns River, the Harris Chain of Lakes, and Santee-Cooper all lend themselves to the way I plan to fish. We haven't had a spring tournament at Santee-Cooper in years, and it could set up to be something really special."
One of the tournaments the Kentucky angler won came with a spinning rod and a jerkbait, and Menendez notes that in those days neither braided nor fluorocarbon lines were available. Both of these lines work extremely well with heavy spinning gear but few pros use this combination today. Since 2019, Menendez also has 3rd and 5th place finishes on the St. Johns River where the Elite season begin in February. Thus, it's easy to understand his excitement.
"I have a 22-year old Skeeter bass boat I like to play around in, and these past several months I've really enjoyed getting out on Kentucky Lake where I live and exploring places I haven't fished in years," he explains. "I truly feel rejuvenated and can hardly wait to get started again."
Brandon Palaniuk, 34, will be entering his 12th pro season this year, and of his five Bassmaster Elite Series wins, the Yamaha Pro rates his 2020 victory on Santee-Cooper as one of his most memorable. As do Menendez and Iaconelli, he also likes the 2022 Elite lakes.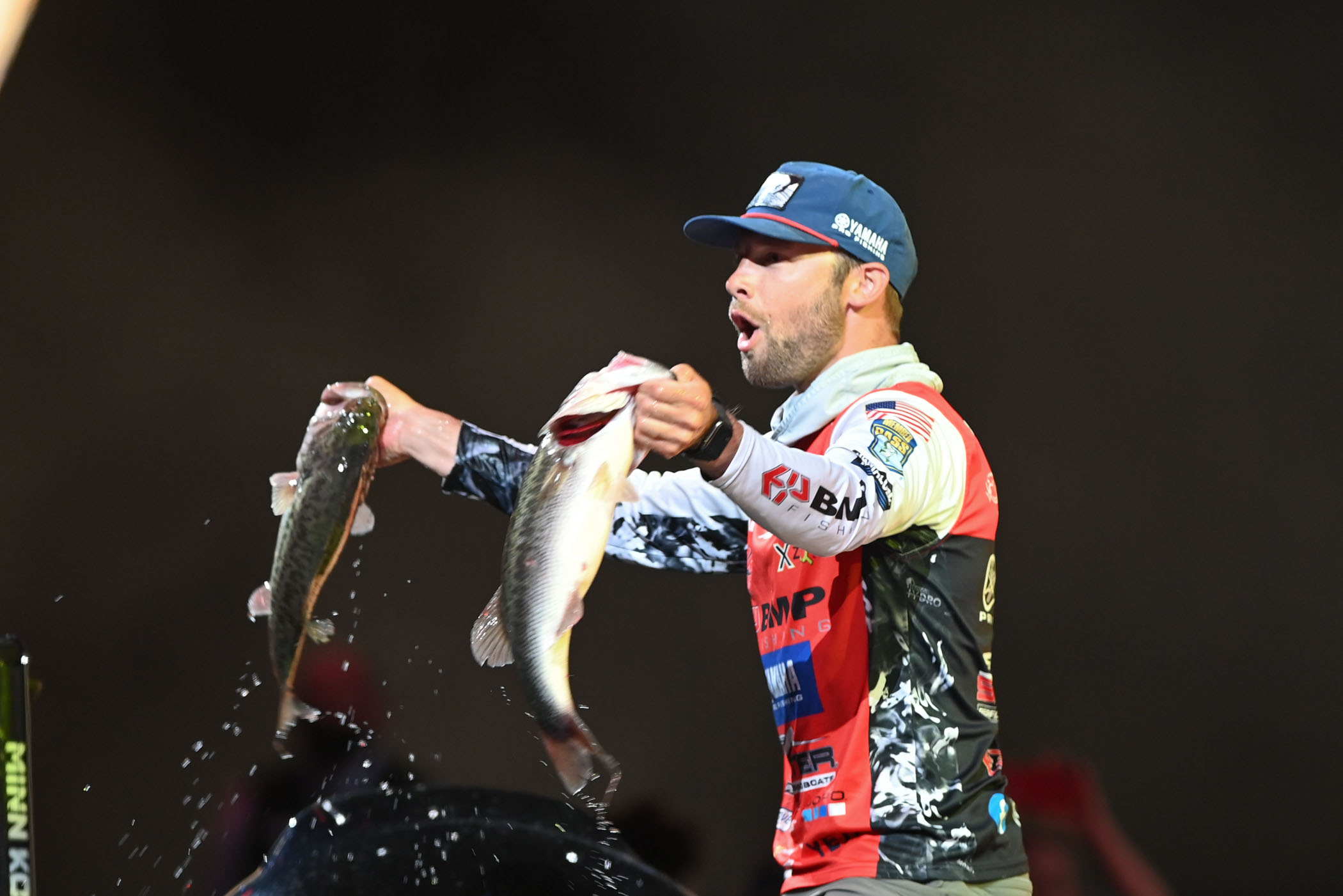 "When the new tournament schedule comes out, you intuitively think about which events you might do well in," he laughs, "and this coming season, on paper anyway, looks like one in which I could potentially do really well, and that's always exciting. There are a lot of lakes on the schedule where I do have some past knowledge and experience, so at least I know whether to turn right or left when I leave the launch ramp."
In recent seasons, Palaniuk has earned a solid reputation for his skill in using a dropshot presentation, but the Idaho-based angler does not look at the schedule of Elite lakes specifically as places where a dropshot might be productive.
"Dropshotting is definitely a technique I'm comfortable using," the Yamaha Pro admits, "but that doesn't necessarily mean it's going to be my primary focus until I actually see the conditions on any particular lake. Still, the lakes we'll be going to do look good for that possibility, so I'll certainly be ready for it. "It's going to be fun."