Company News
Yamaha's New Power Pay Program Rewards Anglers for Tournament Placement
Posted 10/22/2019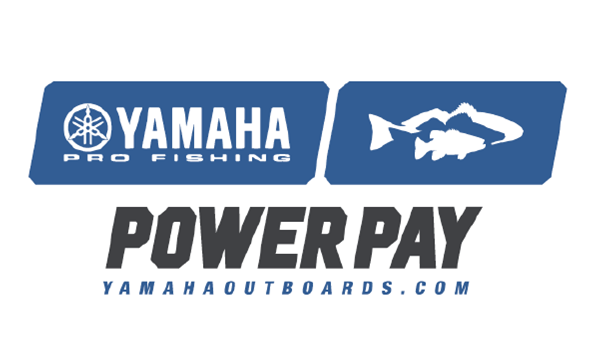 KENNESAW, Ga. -
Oct. 22, 2019 — Yamaha Marine today announced a new contingency program that provides a cash bonus to Yamaha anglers who place in sanctioned salt and freshwater tournaments. The new program, Power Pay,
yamahapowerpay.com
, gives anglers not currently under a supported contract with Yamaha, or its subsidiaries, the opportunity to receive compensation for running eligible Yamaha outboards.
Eligible anglers running Yamaha outboards can sign up for the program by visiting
yamahapowerpay.com
. All applicants are required to accept and adhere to the Yamaha Angler Code of Ethics before completing the registration for the program. Once registered, the highest placing angler in specified Power Pay sanctioned tournaments that meets all eligibility requirements will be compensated by Yamaha accordingly.
"Put Yamaha Power Pay on top of such a reliable product, and this becomes an awesome incentive that just makes sense for a ton of hardcore weekend bass anglers, as well as walleye and saltwater competitors. If anglers are not running it already, this program makes it a no brainer to choose Yamaha power," said Brandon Palaniuk, 2017 Toyota
®
Bassmaster
®
Angler of the Year and former B.A.S.S. Nation
®
Champion.
Some of the popular eligible Power Pay trails include the Bassmaster Classic, Bassmaster Angler of the Year, Bassmaster Opens, B.A.S.S. Nation, Bassmaster Elites, Bassmaster College Series, Bassmaster High School series, A.B.A. Bass Pro Shops
®
Open Series, Alabama Bass Trail, Bass Champs, MWC, The National Walleye Tour
®
, AIM
®
Walleye, Kingfish Cup, Flatsmasters and HT3 Redfish.
"Power Pay broadens our brand and allows Yamaha and our dealers to support more anglers on a grassroots level," said David Ittner, Manager, Tournaments, Sponsorships and Pro Staff, Yamaha Marine. "This initiative also underscores our Yamaha Angler Code of Ethics, which encourages conservation, environmental stewardship and exceptional sportsmanship. We look forward to the positive impact Power Pay will have within the salt and freshwater tournament markets."
For more information and complete terms and conditions about Power Pay, visit
yamahapowerpay.com
. Some restrictions apply. Void where prohibited by law.
Yamaha Marine products are marketed throughout the United States and around the world. Yamaha Marine Engine Systems, based in Kennesaw, Ga., supports its 2,000 U.S. dealers and boat builders with marketing, training and parts for Yamaha's full line of products and strives to be the industry leader in reliability, technology and customer service. Yamaha Marine is the only outboard brand to have earned NMMA
®
's C.S.I. Customer Satisfaction Index award every year since its inception. Visit
www.yamahaoutboards.com.
###
This document contains many of Yamaha's valuable trademarks. It may also contain trademarks belonging to other companies. Any references to other companies or their products are for identification purposes only, and are not intended to be an endorsement. Bassmaster and B.A.S.S. Nation are registered trademarks of B.A.S.S. LLC.