Company News
Yamaha, Skeeter Boats, B.A.S.S. Team Up to Host Redfish Cup Championship Tournament
Posted 3/22/2021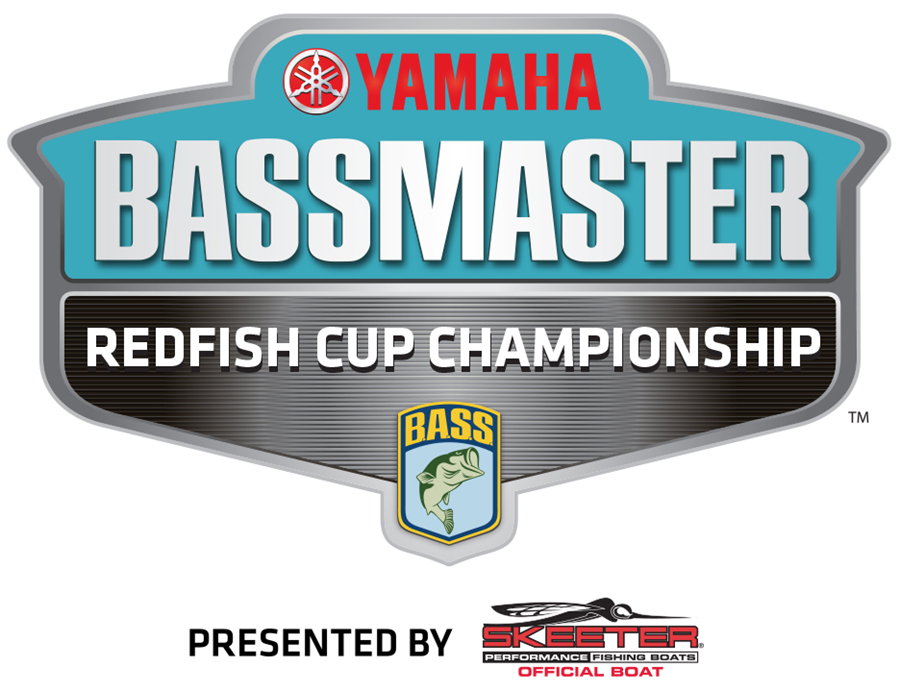 Kennesaw, Ga.
– March 23, 2021 – Yamaha and Skeeter Boats announced a new Redfish Cup Championship tournament in conjunction B.A.S.S.
®
for 2021.
The Yamaha Bassmaster® Redfish Cup Championship presented by Skeeter
propels B.A.S.S. into the saltwater realm and expands the competitive fishing industry in a growth segment. It is one of several new elements in multi-year agreements struck recently among Skeeter, Yamaha and B.A.S.S.
"B.A.S.S. has the resources and experience to take competitive fishing to the next level on the redfish circuit," said Yamaha U.S. Marine Business Unit President Ben Speciale. "This tournament not only represents the commitment of Yamaha and Skeeter to the growth of recreational and competitive fishing, it also underscores the B.A.S.S. mission to introduce more people to fishing. It's going to be a great, historic event."
The tournament will take place in Port Aransas, Texas, Nov.10 through 12, 2021, featuring 10 two-member teams from some of the top redfish trails in the country including the Elite Redfish Tournament Series and the Power-Pole
®
Pro Redfish Tour. B.A.S.S. will structure the three-day event similar to its signature Elite Series with daily live, on-the-water coverage throughout the tournament. Fans can also follow real-time scoring through the Redfish Cup Championship through the Bass Trakk feature on Bassmaster.com. The winning team will take home $50,000.
The Redfish Cup Championship tournament also highlights Yamaha's commitment to conservation. Through Yamaha Rightwaters™, the brand's conservation and sustainability program, Yamaha and Skeeter recently provided a 23-foot SX2250 center console boat powered by a 250-horsepower Yamaha V MAX SHO
Ò
to the University of Florida
®
to help gather research for a current redfish study. The study, which tags and studies the activities of redfish in northern Fla., will help regulators gain more information about the species to ensure the continuity of redfish fisheries nationwide.
"This tournament represents the full circle of conservation and competitive fishing – it's conversation meets science meets the recreational activity, which in this case is the sport of fishing," said Yamaha Pro Mark Menendez. "I'm proud to be associated with three organizations - Yamaha, Skeeter and B.A.S.S. – that recognize the important role conservation and environmental stewardship play in the future of our sport, and I'm excited to watch B.A.S.S. take the next step into competitive saltwater fishing."
Both Yamaha and Skeeter announced multi-year agreements with B.A.S.S. as Official Premier Engine Sponsor and Official Premier Boat Sponsor respectively, of all B.A.S.S.-owned events. In addition to the Redfish Cup Championship, these include the Bassmaster Elite Series™, B.A.S.S. Nation™, Divisional Tournaments, Bassmaster Opens Series™, Bassmaster College Series™, Bassmaster Team Championship™, Bassmaster High School Series™ and the Bassmaster Classic
®
, the annual world championship of bass fishing. The agreements also give Yamaha and Skeeter the ability to reach fishing fans through other B.A.S.S. properties including
Bassmaster
and
B.A.S.S. Times
magazines, Bassmaster.com and B.A.S.S. tournament coverage on FS1
®
, FS2
®
and FOX
®
Broadcasting.
Yamaha Marine products are marketed throughout the United States and around the world. Yamaha Marine U.S. Business Unit, based in Kennesaw, Ga., supports its 2,400 U.S. dealers and boat builders with marketing, training and parts for Yamaha's full line of products and strives to be the industry leader in reliability, technology and customer service. Yamaha Marine is the only outboard brand to have earned NMMA
®
's C.S.I. Customer Satisfaction Index award every year since its inception. For more information, visit
yamahaoutboards.com
Skeeter Products, Inc., a Yamaha boat company and leader of performance fishing boats, is proud to support America's fishing consumer since 1948. Skeeter is the recipient of 19 consecutive NMMA
®
C.S.I. Customer Satisfaction Index awards, and its boats are certified to meet strict U.S. Coast Guard, NMMA
®
, and American Boat & Yacht Council standards. Keep up with Skeeter news, happenings, anglers, and events by following online:
www.facebook.com/skeeterteam
www.twitter.com/skeeterteam
www.youtube.com/skeeterteam
About B.A.S.S.
B.A.S.S., which encompasses the Bassmaster tournament leagues, events and media platforms, is the worldwide authority on bass fishing and keeper of the culture of the sport, providing cutting edge content on bass fishing whenever, wherever and however bass fishing fans want to use it. Headquartered in Birmingham, Ala., the 515,000-member organization's fully integrated media platforms include the industry's leading magazines (
Bassmaster
and
B.A.S.S. Times
), website (
Bassmaster.com
), TV show, radio show, social media programs and events. For more than 50 years, B.A.S.S. has been dedicated to access, conservation and youth fishing.
The Bassmaster Tournament Trail includes the most prestigious events at each level of competition, including the Bassmaster Elite Series, Basspro.com Bassmaster Opens Series, TNT Fireworks
®
B.A.S.S. Nation Series, Carhartt
®
Bassmaster College Series presented by Bass Pro Shops
®
, Mossy Oak
®
Fishing Bassmaster High School Series presented by Academy Sports + Outdoors
®
, Bassmaster Team Championship, Bassmaster B.A.S.S. Nation Kayak Series powered by TourneyX
®
and the ultimate celebration of competitive fishing, the Academy Sports + Outdoors
®
Bassmaster Classic
®
presented by Huk
®
.
###
REMEMBER to always observe all applicable boating laws. Never drink and drive. Dress properly with a USCG-approved personal floatation device and protective gear.
© 2021 Yamaha Motor Corporation, U.S.A. All rights reserved.
This document contains many of Yamaha's valuable trademarks. It may also contain trademarks belonging to other companies. Any references to other companies or their products are for identification purposes only and are not intended to be an endorsement. B.A.S.S. and Bassmaster are registered trademarks of B.A.S.S. (IP), LLC.