Company News
Yamaha Claims Innovation Awards for Helm Master® EX for Single Outboard Applications, Phase Angle Control Charging System
Posted 9/29/2020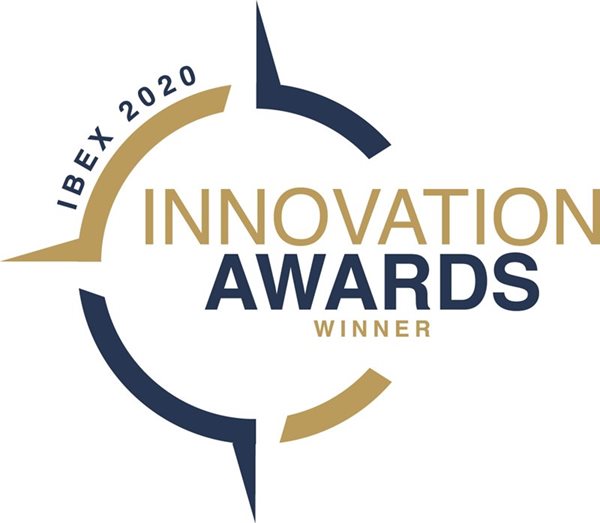 KENNESAW, Ga.
, Sep. 29, 2020 – The National Marine Manufacturers Association (NMMA
®
) and Boating Writers International (BWI) honored Yamaha Marine with IBEX
®
Innovation Awards in two categories for 2020. Yamaha's Helm Master EX, the industry's first fully integrated control system designed for single outboard applications, won in the outboard motor category and its Phase Angle Control Charging System won in the electrical systems category. The awards were presented at the
Opening Session and Awards Presentation
. Five BWI judges with various technical backgrounds in boating selected the new product winners.
"Innovation and reliability are embedded into the design of every Yamaha product," said Dale Barnes, Division Manager, Marketing, Yamaha Marine Engine Systems. "Both of these products make boating easier and more intuitive to deliver unforgettable experiences on the water for our customers. Yamaha is proud to accept this recognition and we look forward to continuing to deliver product that exceeds expectations."
Helm Master EX for single outboard applications brings simplified, feature-rich operation to a wider variety of boats, attracting new boaters, younger boaters moving up, and established boaters wishing to "have it all" in a single-outboard boat.
Featuring an all-new ergonomic joystick with software designed specifically for use on single engine boats, the Helm Master EX simultaneously controls shift, throttle and steering while providing advanced low-speed maneuverability and vessel positioning options. Features include incredibly responsive steering, smoother and more controlled shifting and single-function buttons for easier operation. It also provides adjustability within SetPoint
®
and fine tuning of autopilot settings. Helm Master EX for single outboard applications mirrors nearly every function of its multi-engine siblings.
To meet the extreme electrical demands of today's bigger boats, especially at low rpm, Yamaha has developed a completely new Phase Angle Control Charging System, which makes its debut in the XTO Offshore
®
B model. This system provides plenty of power for devices like gyro stabilizers, air conditioning, sound systems and console electronics without the need for a generator. In this first iteration, the system produces up to 96 amps of NET charging power
per outboard
(up to 384 NET amps in quad configuration
)
at idle. It produces a higher net amp output across all rpm and can handle temporary loads of 400 amps and beyond depending on battery condition and configuration without sacrificing safe starting capability.
For more information, please visit
www.yamahaoutboards.com
.
The Innovation Awards program is one of the marine industry's most prestigious honors. It recognizes products that demonstrate innovative distinction from other products, with tangible benefits for both consumers and the marine industry. The Innovation Awards' judging committee is comprised of BWI members who perform product testing throughout the year and have specific expertise in marine OEM products and equipment.
For boat builders, marine industry dealers, aftermarket suppliers and buyers, designers, repairers, surveyors, and boatyard/marine operators, IBEX
®
is the single source for the latest boatbuilding technologies, tools, and materials.
Yamaha Marine products are marketed throughout the United States and around the world. Yamaha Marine Engine Systems, based in Kennesaw, Ga., supports its 2,000 U.S. dealers and boat builders with marketing, training and parts for Yamaha's full line of products and strives to be the industry leader in reliability, technology and customer service. Yamaha Marine is the only outboard brand to have earned NMMA
®
's C.S.I. Customer Satisfaction Index award every year since its inception. Visit
www.yamahaoutboards.com
.
This document contains many of Yamaha's valuable trademarks. It may also contain trademarks belonging to other companies. Any references to other companies or their products are for identification purposes only, and are not intended to be an endorsement.
REMEMBER to always observe all applicable boating laws. Never drink and drive. Dress properly with a USCG-approved personal floatation device and protective gear.
© 2020 Yamaha Motor Corporation, U.S.A. All rights reserved.