PORTABLES
Tiller: 6 hp, 4 hp, 2.5 hp
The harbor is like glass as you board the tender to your cuddy for a day on the water; your trusty Yamaha Portable ushering you out. With easy starts, incredible efficiency and reliable performance, Yamaha's F6, F4 and F2.5, are perfect for all sorts of light duty. Wherever the day takes you, take along a little extra power with Yamaha's smallest Portables.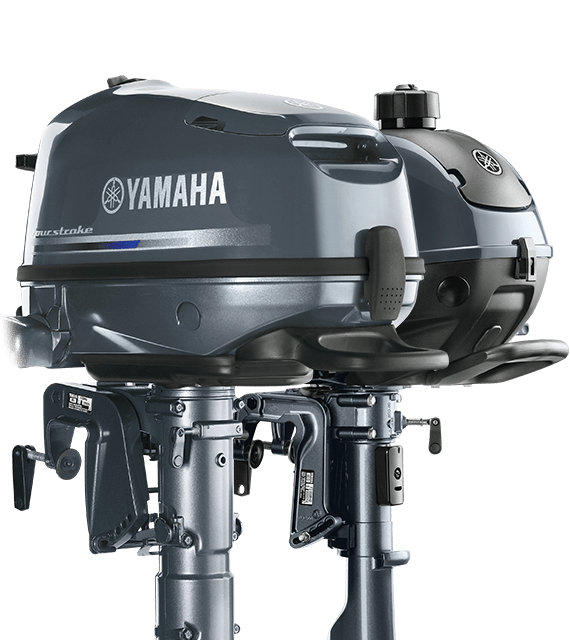 PORTABLES PACKED WITH
PERFORMANCE
They weigh as little as 37 pounds, but all offer impressive features like electronic ignition, thermostatic cooling and 180-degree steering.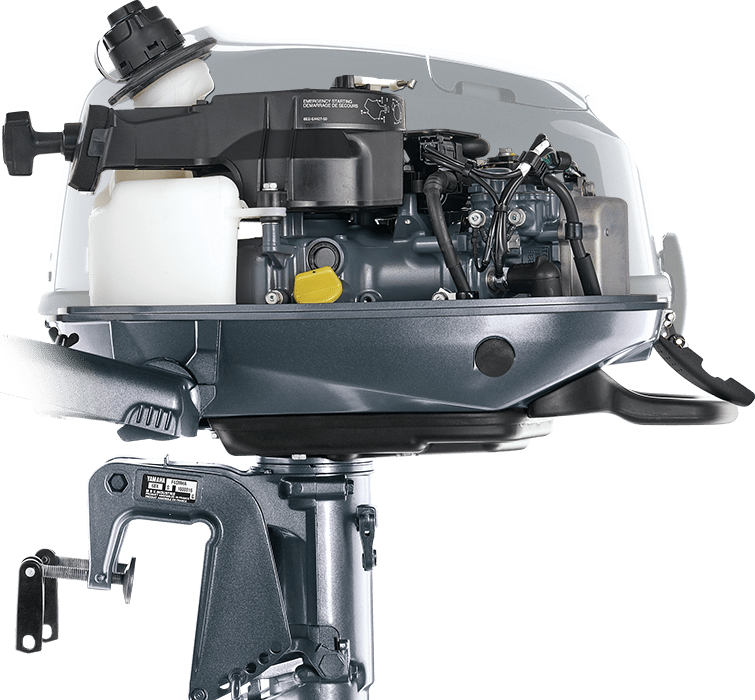 WET SUMP
A pressurized oil delivery system that incorporates a compact and durable oil pump to keep all of the moving parts of their Overhead Valve systems lubricated and running smoothly for maximum reliability.