The New My YamahaOutboards

App

A smarter way to manage your outboard.

This page is about the MyYamahaOutboards app. To create an account or log in to the desktop version, click the button.
Google Chrome recommended for use in browser version.

Log In or Sign Up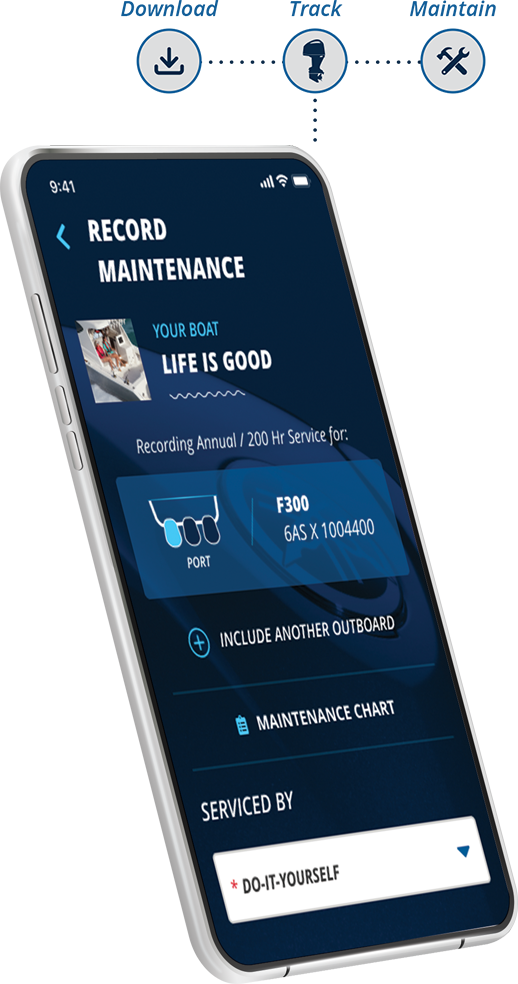 Maintenance History in the Palm of Your Hand
The MyYamahaOutboards app and web portal is a convenient way to track essential maintenance information for your outboards. You'll enjoy a simpler, more enjoyable ownership experience because the app:
Provides service reminders for routine maintenance and the ability to snooze them.
Puts your preferred, authorized Yamaha Outboard dealer a tap away
Allows you to view updates after dealer-performed service, and record DIY maintenance on every outboard you own
Puts a full maintenance history at your fingertips—which can be valuable for warranty and resale
Offers helpful features like trip logs, checklists, multi-boat management and Yamaha resources
Download the mobile app or visit MyYamahaOutboards.com on your desktop to get started.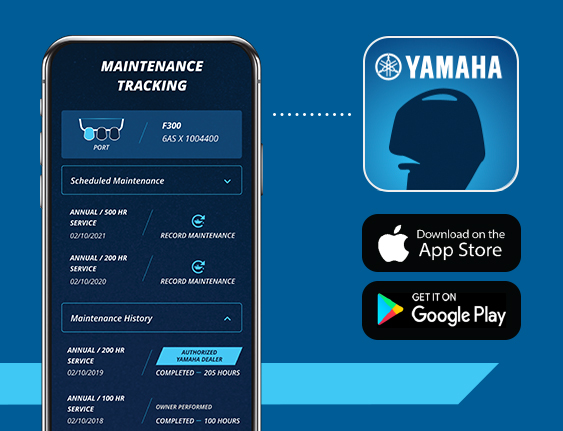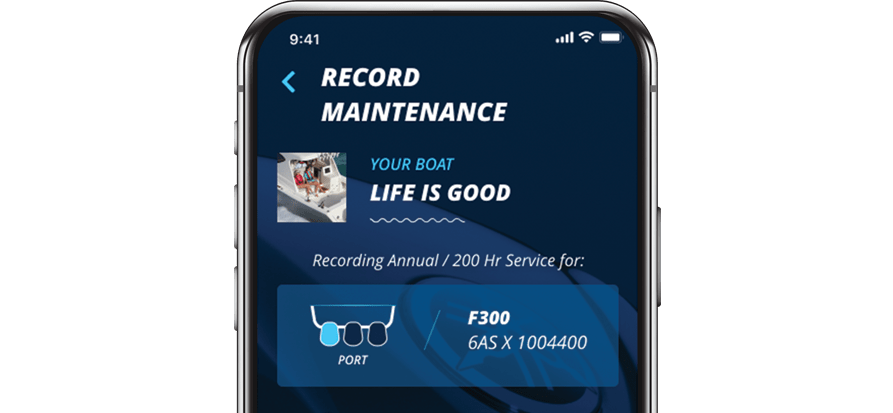 Manage Multiple Boats
Add your boat to MyYamahaOutboards and keep a detailed profile of its name, model, outboards, primary activities and your boating interests. Have more than one boat? No problem. The app and web portal let you add multiple boats and easily switch between their information dashboards.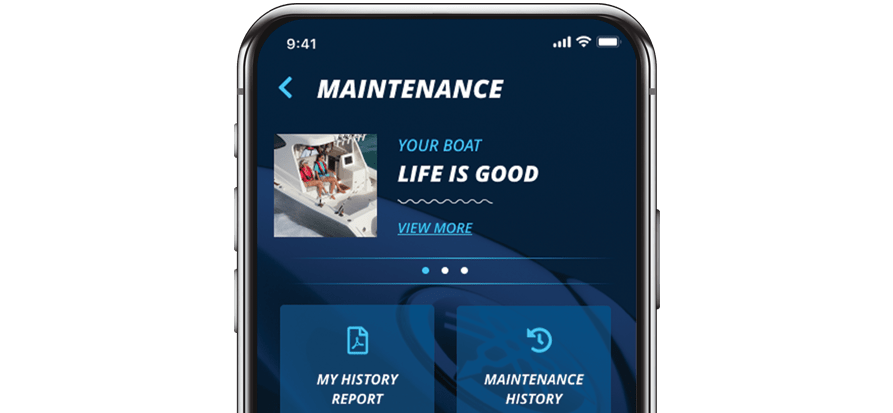 Make Maintenance Easier
MyYamahaOutboards tracks the service records of each Yamaha outboard you own. It automatically updates after dealer-completed service and allows you to manually record your own DIY maintenance. Having a documented maintenance history in MyYamahaOutboards is a huge advantage for trade-in or resale. It not only builds confidence in your outboard, but may also greatly increase your trade-in or resale value. In addition to having a Maintenance History in one convenient place, you'll also get notifications for upcoming maintenance or service campaigns, and have your preferred, authorized Yamaha Outboards dealer just a tap away.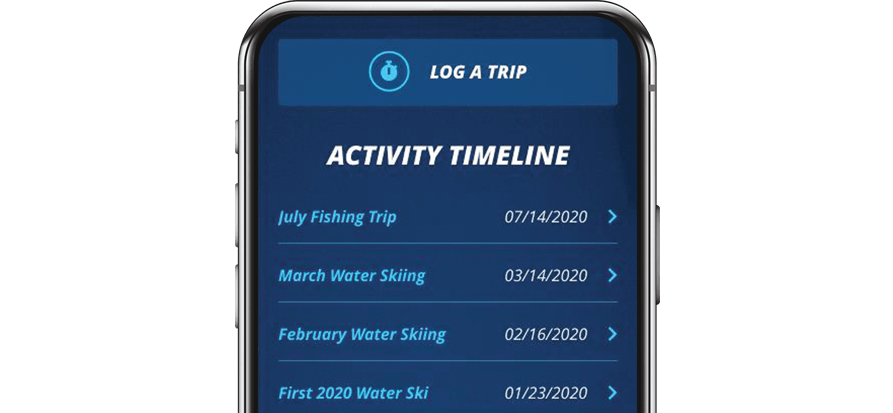 Remember Where You've Been
Your time on the water is worth remembering. Use the trip logs feature to record your trips and keep notes on the starting and ending points, water activities and additional information. When you want to take that water ski or fishing trip again, you'll have all the details at your fingertips. You can even "share" a trip with friends or family via email or on social media.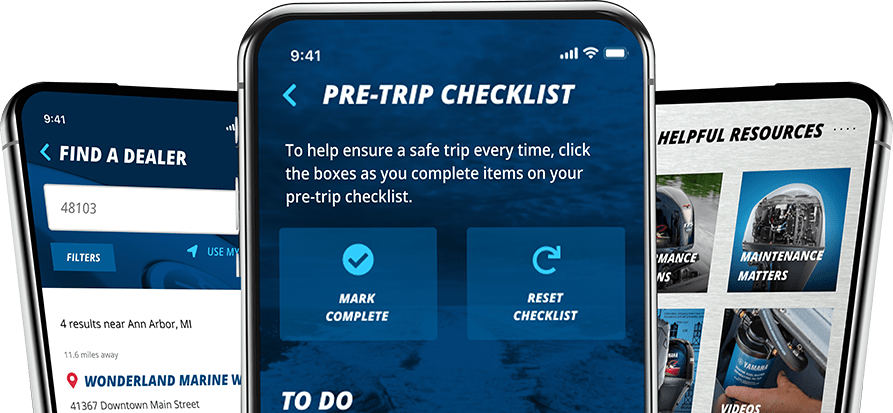 Access Helpful Resources
Through MyYamahaOutboards, you can access our website, Dealer Locator, owners' manuals, video library of boating content and more. We'll also keep you updated on all things Yamaha—news, promotions, new products and upcoming events—through the Message Center.
Start a MyYamahaOutboards account today
for a more enjoyable ownership experience.
The MyYamahaOutboards app is available for free download from both the Apple App Store and Google Play. You can also access MyYamahaOutboards on your desktop at MyYamahaOutboards.com.
iOS Download
Android Download
Messaging and data rates may apply. The Apple Logo is a registered trademark of Apple Inc. Google Play and the Google Play Store Icon are registered trademarks of Google LLC, used with permission. Android is a trademark of Google LLC. IOS is a registered tradmark of Cisco.