For those who wonder how Midwesterners put up with the region's long winters…experience a Midwestern summer and you'll understand.
Summer in the Midwest is unlike anywhere else, with beautiful waters and with few exceptions, some of the best boating and fishing anywhere. If you want to experience some of the best boating in the Midwest, here are four stand-out destinations.
Door County, Wisconsin
With mighty Green Bay to the west, and Lake Michigan to the east, Wisconsin's 70-mile-long Door County Peninsula is a popular destination for boaters and anglers.The warm waters of Green Bay are famed for producing giant walleye, smallmouth bass and muskie, while the cooler waters of Lake Michigan are home to king salmon, lake trout and steelhead.
Both waters are massive and can kick up when the wind blows, but having easy access to both sides of the Door County peninsula usually means you can find a place to boat or fish that's out of the wind.
Popular ports on the Green Bay side of Door County include Sturgeon Bay, Egg Harbor, Fish Creek, Ephraim, Sister Bay and Gill's Rock. Top ports for accessing Lake Michigan include Sturgeon Bay, Baily's Harbor and Rowleys Bay (smaller craft only at Rowleys).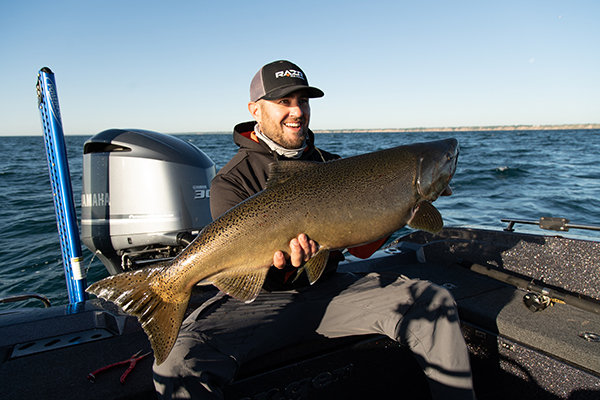 Comfortable accommodations, great restaurants, public boat accesses and fueling options are available throughout Door County. Book early as summer is peak tourist season.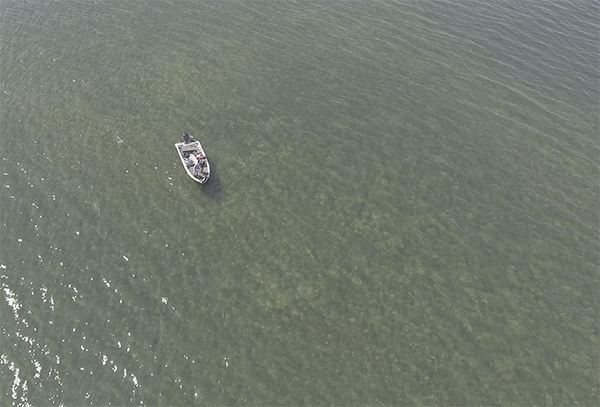 Lake Vermilion, Minnesota
Northern Minnesota is home to hundreds of beautiful wilderness lakes, none more impressive than 39,272-acre Lake Vermilion. Thanks, in part, to Vermillion's 365 islands and hundreds of bays, Vermilion boasts the longest shoreline of any lake in Minnesota … 290 miles.It's also one of the region's most scenic lakes. Its tannic waters are surrounded by dense stands of pine, aspen and birch. The Ojibwe called Vermilion Nee-Man-Nee which means "the evening sun tinting the water a reddish color."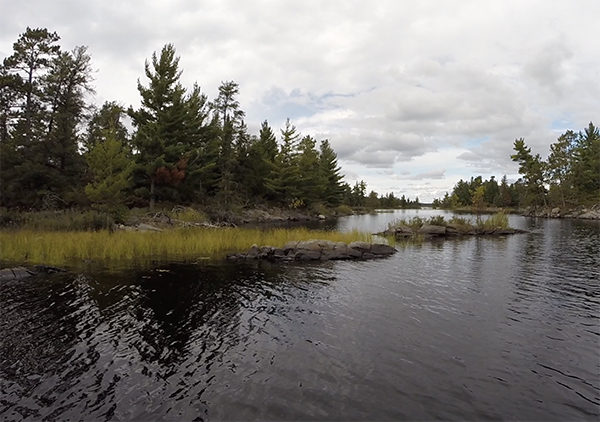 Wildlife viewing is exceptional with whitetail deer, black bear and timberwolves calling the area home
Vermilion is well known as a fishing destination, offering superb fishing for walleye, smallmouth and largemouth bass, crappie and muskie. Private cabins and resorts dot the shoreline, offering visitors a variety of lodging options.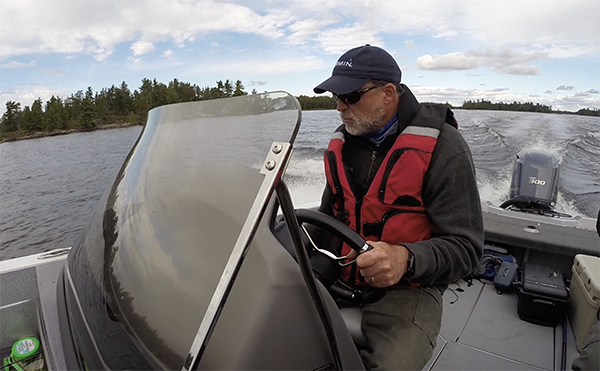 Nearby towns of Virginia, Cook, and Tower make it is easy to stock up on supplies during your trip. There are several excellent restaurants in the area. Lake Vermilion has a max depth of 76 feet, but much of the lake is shallow and rocky. To avoid issues, make sure you have a quality chartplotter with mapping and sonar while on the lake.
Table Rock Lake, Missouri/Arkansas
It's near-impossible not to be wowed by the sheer size of Missouri's Table Rock Lake. Built in 1958 by U.S. Army Corps of Engineers, this impoundment is nearly 80 miles long and covers more than 43,000 acres. Like most reservoirs, it features hundreds of protected creek arms and coves.
Table Rock is an easy drive from virtually anywhere in the middle of the country, and with tourist hotspot Branson nearby, it is very popular with boaters and anglers.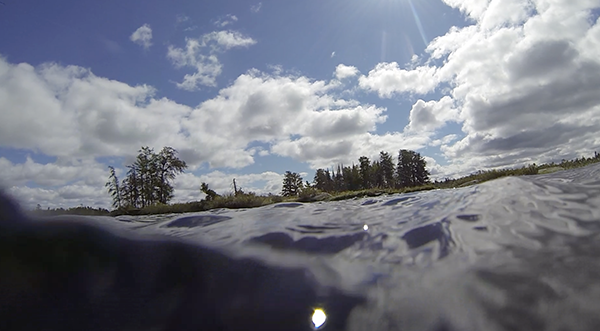 The White, James and King rivers flow into Table Rock, creating a fishery that's been highly prized by generations of anglers. It's home to three species of bass…largemouth, smallmouth and spotted…as well as crappie, catfish and a variety of sunfish species. Navigating Table Rock is relatively easy. A good chartplotter is key, and Table Rock has mile markers along the length of the lake to also help you determine your position. To make planning your trip to Table Rock easy, click on this link for the official
Visitor Guide
.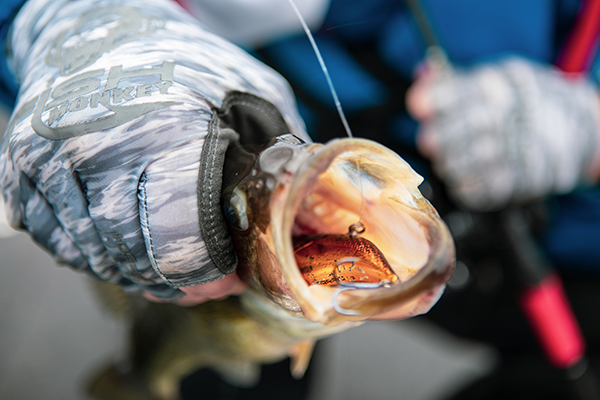 West Okoboji Lake, Iowa
Few think of Iowa as a great boating destination, but the state is home to some spectacular natural lakes, especially in the area around the town of Spirit Lake.
Big Spirit Lake, at 5,684 acres, is the state's largest, followed by West Okoboji with 3,847 acres. A printable lake map of Okoboji can be found at
Iowa DNR
.
West Lake, as it is known by the locals, is a glacial lake that's 7 miles long and 2 miles wide, with a max depth of 136 feet. It's a popular destination for both pleasure boaters and anglers. Its exceptionally clear waters are home to more than 47 species of fish.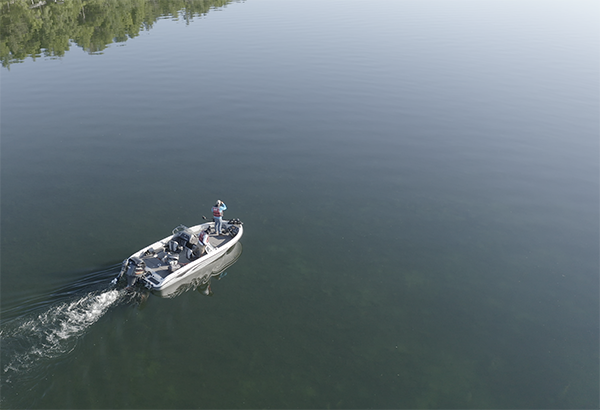 The most popular fish with area anglers include yellow perch, smallmouth and largemouth bass, muskie, crappie, sunfish, walleye and northern pike, trophy fish are caught regularly.
West Okoboji has multiple boats accesses available, as well as campsites, picnic areas, fish clean station and other visitor amenities.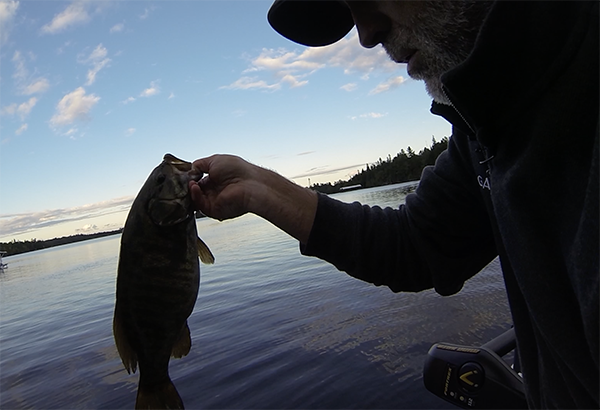 Spirit Lake is the hometown of Berkley Bedell, founder of Berkley
®
Fishing, making the area a bucket list destination for many serious anglers.
If you have not yet had the chance to experience fishing and boating during a Midwest Summer, this is your year. Any of these outstanding locations are sure to bring smiles to faces and generate many happy memories on the water.
Back to Blue Life