With more individuals recreating on the water each year, there has been a growing need for safety and education, with an emphasis on drawing public attention to the dangers of boating under the influence (BUI).
Operation Dry Water
kicks off every year the weekend prior to the July 4th holiday, reminding boaters to stay safe and sober on the water.
The National Association of State Boating Law Administrators (NASBLA) coordinates Operation Dry Water annually in partnership with the United States Coast Guard (USCG®), local law enforcement agencies and non-profits like the National Safe Boating Council - across all 56 U.S. States and territories. The goal of Operation Dry Water is to reduce the number of alcohol and drug related fatal boating accidents by increasing boater awareness and creating a stronger deterrent to alcohol use on the water. Alcohol continues to be the leading known contributing factor in fatal boating accidents, according to the
2022 USCG® Recreational Boating Statistics Report
.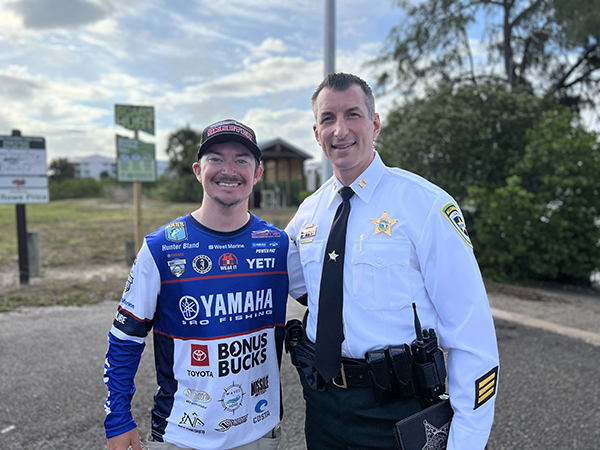 It's illegal in all U.S. states and territories to operate a vessel under the influence of any substance. This law is applicable from yacht operators to kayakers, and everything in between. According to Federal law, it's illegal to operate a boat with a blood alcohol content (BAC) of 0.08 or higher, just like it is in a car. Boating under the influence is driving under the influence. Be mindful that being under the influence on the water doesn't end when you return to the dock.
When you decide to drink and boat, you make a choice to put everyone on the water in danger.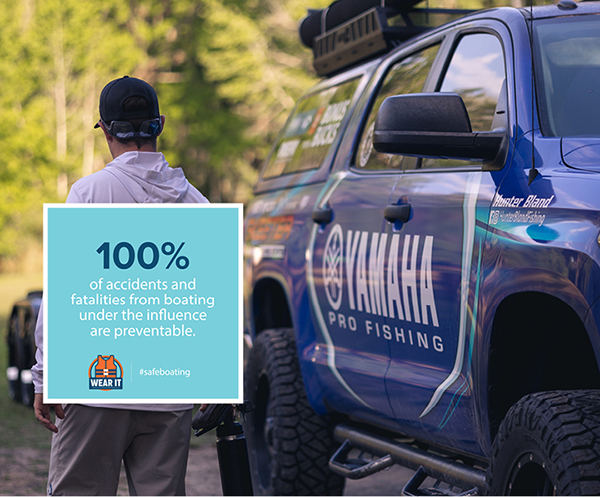 "Never boat under the influence of alcohol or drugs – this is a danger to the boat operator, passengers, and others enjoying the water." said Peg Phillips, executive director of the National Safe Boating Council. Please keep in mind that boating under the influence applies to alcohol, drugs, and prescription medications. Accidents and fatalities caused by boating under the influence are completely preventable. If you're hitting the water this summer, please follow these steps to stay safe and avoid boating under the influence.
Being intoxicated on a boat can lead to falls overboard and other life-threatening injuries. In
Florida's 2022 Boating Accident Statistical Report
, 'Falls Overboard' continues to be the leading type of fatal boating accident when drowning was the cause of death. The boating environment contains stressors like sun, wind, noise, vibration, and boat instability. These stressors can quickly intensify the effects alcohol and drugs have on your body. This enhances the impairment alcohol causes to a boater's judgement, balance, vision, and reaction time. The risk of death is the same for drinking operators as it is for consuming passengers.
If you notice an increased law enforcement presence, please be cooperative and respectful. Agencies will have increased patrol and BUI checks from July 4th through the end of the summer to serve as a deterrent for boating under the influence. Since the inception of the campaign in 2009, law enforcement officers have removed 6,152 BUI operators from waterways and contacted over 2.5 million boaters during the Operation Dry Water weekend according to NASBLA reports. If you see any suspicious or dangerous boat operation, please report it to your local law enforcement agency.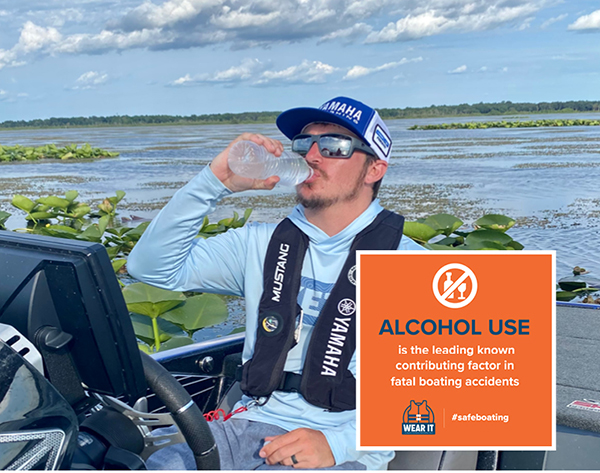 The penalties for drinking and boating can vary from boat impoundment, large fines, loss of operating privileges, and jail time. States have the authority on deciding punishment for BUI cases. If convicted in the state of Tennessee, you will serve mandatory jail time and could lose operating privileges for up to ten years. A Colorado BUI charge is mandatory jail time, a fine up to $1,000 and loss of operating privileges. In other words, boating under the influence is not worth the risk.
In 2022, officers contacted 350,472 boaters, made 794 BUI arrests, and issued 45,067 citations and warnings for safety violations. To simply avoid boating under the influence and maintain responsible boat operation, use these tips to boat sober.

Stay hydrated with water and sports drinks high in electrolytes.

Make sure your vessel contains no alcohol and consume only non-alcoholic beverages.

If you dock to eat or visit a restaurant on the water where alcohol is consumed, make sure to wait a substantial amount of time before operating (it's often recommended to wait at least 1hr per drink consumed).
Do your part by setting a positive example, prepare all your safe boating gear, and boating responsibly. To learn more on the statistical evidence and dangers of boating under the influence,
please click here
. This weekend and every weekend, never boat under the influence.
Back to Blue Life