The holiday season is in full swing, and the temperature is steadily dropping. While many Yamaha owners have stored their boat for the winter, others are changing fishing tactics to account for the drop in water temperatures.
Maintenance and preparation are the foundation of water safety. Follow these top tips to keep your equipment functioning properly through the colder months and prepare for the return of boating season.
1. USE A CHECKLIST
Owning and operating a boat is a great responsibility. The
MyYamahaOutboards
app is a great resource which provides step-by-step checklists to help you make sure everything is in order. Whether you're returning from a boating trip or placing your boat in extended storage, these checklists help to ensure your vessel operates flawlessly on your next outing.
2. BOAT MAINTENANCE
The off-season is a great opportunity
to schedule and complete regular outboard maintenance procedures.
Once your services are up to date,
prepare your outboard for periods of limited use or extended storage by checking and performing the following routine maintenance:
• Oil changes
• Inspect fuel filters
• Lubricate all grease fittings
If you live in a very cold environment, winterizing your boat is preferable. If you haven't winterized your boat, please visit your local Yamaha Marine Dealer or click here to learn more about DIY winterization of your Yamaha outboard.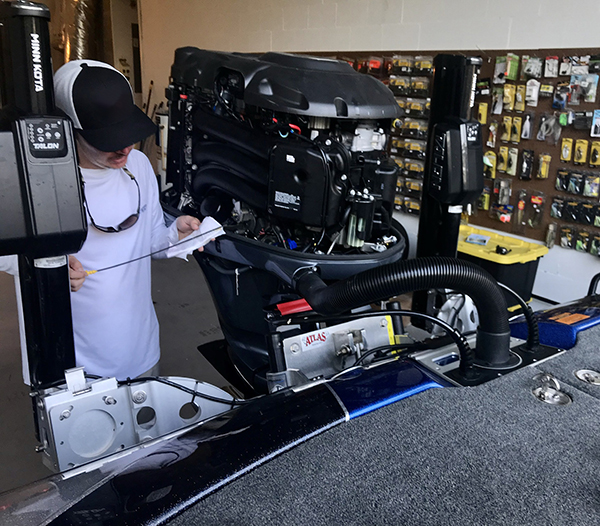 3. TRAILER MAINTENANCE
Service and maintenance of your trailer is also important during the off season. Make sure to inspect and maintain or repair the following as necessary:
• Wheels/ Wheel bearings
• Tires/ Tire pressures
• Brakes/ Brake fluid
• Lights/ Signals
Performing these services to your trailer will allow you to travel to the water without having to worry about blown tires, bad bearings or a burnt taillight.
4. INSPECT YOUR GEAR
It's also important to inspect your safety gear on a regular basis. Remove everything from your boat and take inventory of the condition of items including:
• Life jackets
• Fire extinguishers
• Throw cushions
• First aid kits
• Flares
Remember, items such as inflatable life jackets and fire extinguishers have expiration dates you must follow. Fire extinguishers should reflect a "full" charge and inflatable life jackets need to show a "green" indicator, which symbolizes a properly charged unit.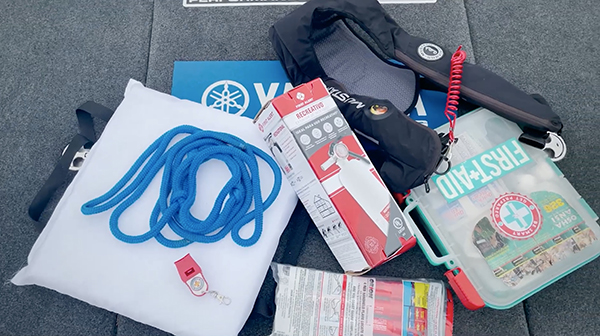 5. PROPERLY STORE YOUR GEAR
Once you've inspected your gear, and replaced any damaged or expired products, it's important to properly store your equipment to benefit from the longevity of these products.
If you winterize and store your boat, remove all gear from the boat and place it in dry storage. If you're still recreating on the water, dry out all your gear and equipment after returning from each trip by hanging it in environments with plenty of air circulation. This eliminates any moisture buildup, especially on inflatable life jackets.
6. INSPECT BATTERIES AND BATTERY CHARGERS
Visually inspect your batteries and their charging systems. Follow the battery manufacturer's specifications for cold weather maintenance, especially if you store your boat for the winter. If you run lead acid batteries, you may need to check the water levels of each battery cell. Visually inspect and monitor battery chargers to ensure they operate efficiently when under a charging load, and properly regulate their temperature during charging periods.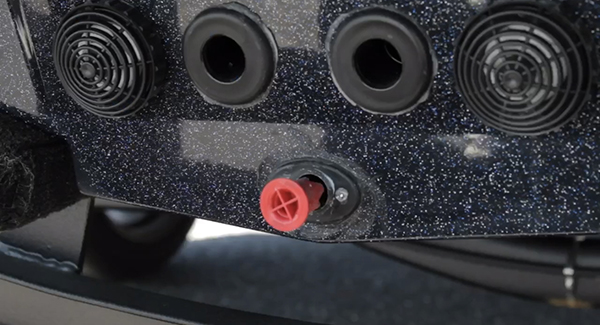 7. DRAIN IT!
Colder temperatures mean increased chances for freezing. There are multiple places that can hold water within your vessel. Create a habit of draining the water every time you put your boat on the trailer after a day of use. Use these steps:
• Remove the drain plug
• Trim your engine down to drain the water from the lower unit
• Empty live wells
• Pump bilge empty
• Dry your boat
It's important to note that the "Clean, Drain and Dry" approach is a great practice overall and also helps to reduce the spread of aquatic hitchhikers.
8. EDUCATION IS KEY
Use the break in boating action to familiarize yourself with any new laws and regulations. Review all local and federal regulations that include boating regulations, safety requirements and fishing regulations.
If you haven't taken a national safe boating course, now is a great time to do it. Many states require boaters to take and pass nationally approved safe boating courses to operate a vessel legally. In addition, several insurance companies writing boat policies provide discounts to boat owners for the successful completion of an approved safe boating course.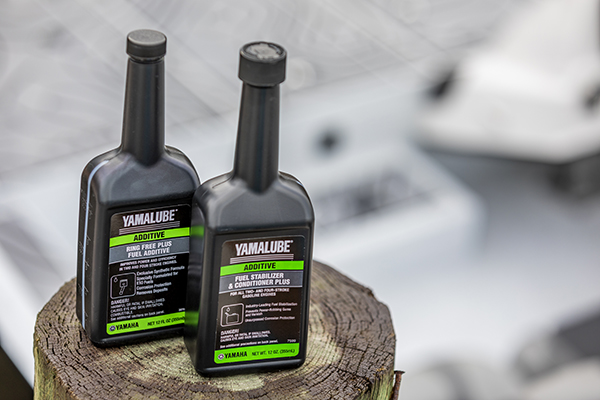 9. FUEL
It's important to protect your fuel systems during times of limited use or periods of extended storage. The ethanol from untreated fuel that remains in your boat can deteriorate your fuel systems. Use a good fuel stabilizer like Yamalube
®
Fuel Stabilizer and Conditioner to prevent any unwanted corrosion. Inspect and change fuel/ water separating filters as necessary before extended storage. If you remove all the fuel from your boat in preparation for periods of extended storage, please follow local rules and regulations on how to dispose of it properly.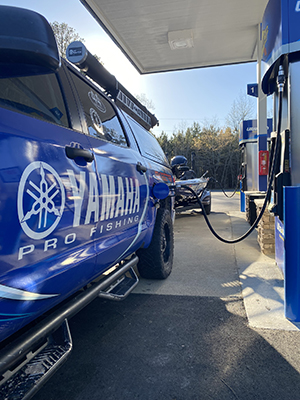 10. SAFE STORAGE
If you're putting up your boat for an extended period, remove it from the elements by placing it inside covered storage. Use a properly fitting boat and engine cover if you do not have access to covered storage.
Be mindful of items that can be fire hazards such as:
• Batteries
• Batteries chargers
• Unburnt fuel
Carefully monitor these products frequently to maintain a safe storage environment.
If you follow the tips above, your boat will remain safe during periods of extended storage and you will be ready to hit the water when the warmer temperatures arrive.
Back to Blue Life