Yamaha Pro Relaxes and Enjoys
NPFL Event on Home Lake
As surprising as it may seem, many bass fishing pros feel the most difficult tournaments to win are those held on their own home lakes, the water they know best. Count Yamaha Pro Patrick Walters among them. His 75th-place finish this past April in the Bassmaster® Elite Series event on Santee Cooper where he lives surprised fishing fans around the country.
"I put a lot of pressure on myself to do well in every Elite tournament because tournament fishing is my job," he explains, "but the pressure is always greater when you're on a lake where everyone expects you to do well. On your home lake, you tend to rely more on your past history than you do on the current conditions. If the bass aren't biting where you are, you always have another place to run to.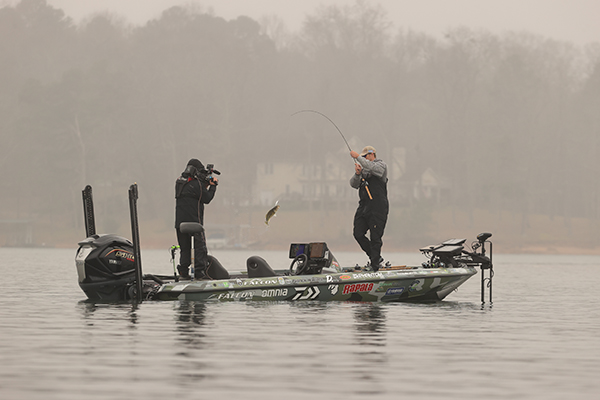 "That's what I did in April. I'd run miles from one spot to another, just to make one cast to a tree or brushline where I'd caught a fish a month or even a year earlier, and if I didn't get a strike on that first cast, I'd run to some other place. Each day I was running from the upper end of the upper lake (Lake Marion) to the lower end of the lower lake (Moultrie).
"I put too much pressure on myself to win, and didn't concentrate on any single type of cover, depth, or lure. I was trying to force the fish to bite what I was throwing, and that
never works."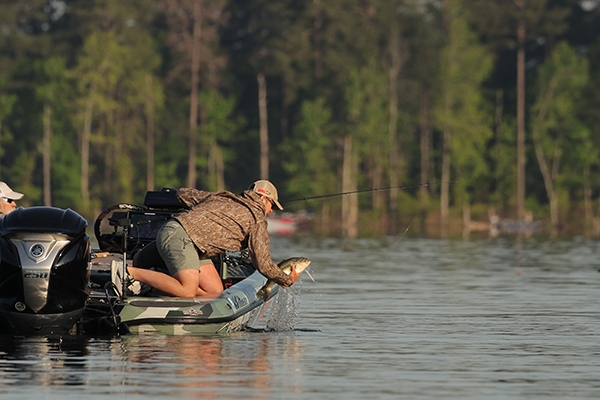 It took some serious mental introspection and adjusting, but the Yamaha Pro decided that during the National Professional Fishing League® (NPFL) tournament on Santee Cooper over the Memorial Day holiday, he was simply going to have fun during the competition and not worry about how many fish he caught. That tournament may have changed how Walters fishes from now on, regardless of whether it's his home lake. He won the event with a three-day total of 67 pounds, 12 ounces, and collected the winner's check for $100,000.
"In deciding to just have a good time and enjoy the tournament on my own home water, I took it easy," explains Walters. "I didn't spend all my time running around. Instead of running four or five miles between spots, I might have moved just 400 yards.
"The biggest mental adjustment was convincing myself it was okay if I didn't catch fish," he laughs. "I remembered this was how I fished the six NPFL tournaments last year and really enjoyed them all, so maybe I do need to pay more attention to how I fish the Elites."
Started in 2021 by founder Alan McCulloch, the National Professional Fishing League® has an established goal of providing an annual series of six three-day tournaments designed for fishermen who also hold full-time jobs, including full-time professional fishermen in other circuits like Walters. This year, 76 anglers are competing for a total payout of more than $275,000 per event.
"Our goal is to build an enduring tour with the anglers and their families at the forefront," notes McCulloch. "To allow more fishermen to participate and also to keep those fishermen from being on the road away from home and their jobs for weeks at a time, we spread the schedule out and have only two tournaments in the spring, two in the summer, and two in the fall."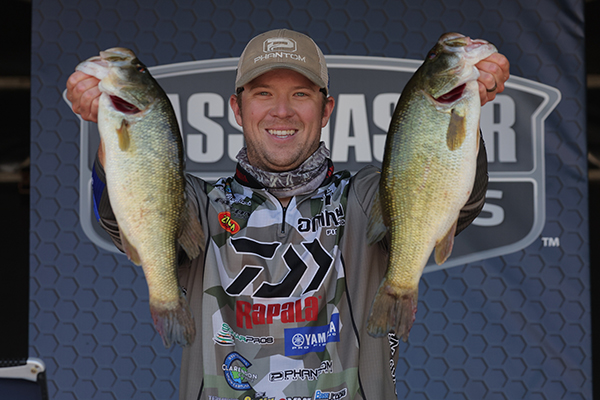 Past NPFL events have been conducted at such well-known lakes as Cumberland, Hartwell, Pickwick, Grand, and the Kissimmee Chain. All weigh-ins are drive-through events, and fans can meet and visit with the anglers at the completion of the weigh-in.
"A lot of the pros, especially the newcomers, put added stress on themselves because they feel like they have to win an event to satisfy their fans and sponsors," concludes the Yamaha Pro, "and nowhere is this more true than on a pro's home lake.
"In the Santee Cooper tournament, I brought in three consecutive catches of more than 20 pounds each day, so I can definitely tell anyone that being more relaxed on the water is not only more fun, but it might increase your catch, too."
Back to Blue Life