COMMUNITY & BLOG
'Junk Fishing' For Individual Bass May Be Best Approach On Some Lakes
POSTED 28-Feb-2023
Imagine, if you will, starting your fishing day casting to boat docks, then moving out to deeper brush piles, jumping over to a nearby ledge, then back shallow to try the shoreline weeds. That's all in the first hour, and Yamaha Pro Bryan New will keep it up all day. To him, it's not nearly as disorganized as it sounds.
Running to different and varied targets like this to catch a single bass is known as "junk fishing," and while many tournament pros resort to it only as a last resort, New learned how to make it work full-time while growing up on North Carolina's Catawba River lakes where the practice is common. He won his first-ever Bassmaster
®
Open Series event in 2020 fishing this way to jump-start his B.A.S.S. career, then won his first-ever Bassmaster
®
Elite Series tournament (2021) the same way. He plans to junk fish in his third consecutive Bassmaster
®
Classic in March on the Tennessee River.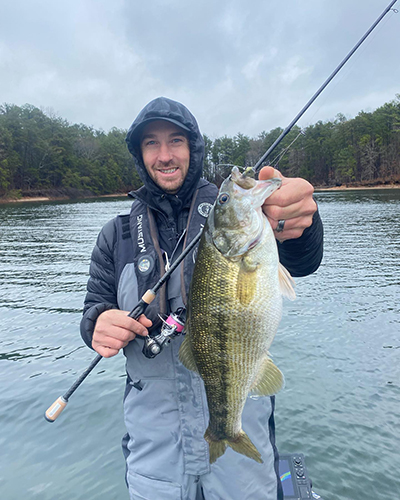 "I believe the increased fishing pressure on many of our lakes today has made junk fishing a much more viable approach," says New, "because it has created more one-fish places. Although it depends on the lake, it seems like bass now are more scattered overall than in years past. The fish still gather in large schools, but it's easier for me to find individual bass by continuously moving to different types of cover or structure.
"Today, I spend almost all of my tournament days junk fishing, and I'm always prepared for it."
The Yamaha Pro considers this style of fishing to be a good choice for anyone learning the basics of bass fishing, as well as for more experienced anglers fishing any new lake for the first time. What's important, he emphasizes, is not to let yourself get locked into one specific presentation technique or location and waste hours trying to force fish to bite.
"Junk fishing really is a lot of fun, too," New adds, "but I believe the real secret to making it work is lure selection. I don't use a lot of different lures, but rather, just three or four that have completely different actions.
"I nearly always start with either a crankbait or a vibrating jig, because either one allows me to cover water quickly and both have good vibrating actions that might draw a fast reaction strike. Then, I'll change to either a small finesse jig or possibly a Neko rig worm because both have much slower, less aggressive actions.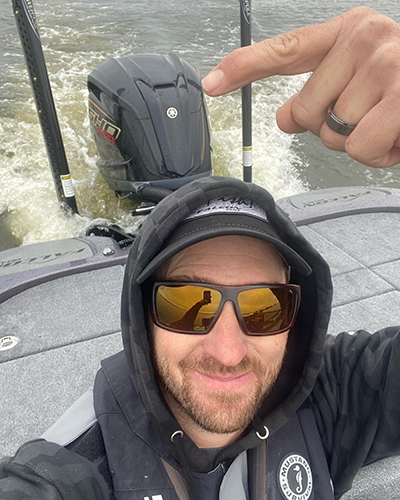 "The Neko rig, especially, is practically my go-to lure, because it catches fish year-round in lakes all over the country," he continues. "It's just a plastic worm with the hook inserted wacky-style in the middle of the body, but what makes it so effective is the small weight inserted into the tail that lets the worm stand upright when I stop my retrieve. It seems to attract bass when none of the other lures don't."
Throughout his fishing career, the Yamaha Pro has never been hesitant to try something new when he's fishing, and it's another lesson he imparts to younger, less experienced anglers. He knows that few of the bass-catching patterns established during practice for an Elite event actually last throughout the full four-day event.
When they do fail, it forces a fisherman to scramble to find something new, and often with a very limited amount of time. Because he's already visited dozens of places with his junk fishing, New doesn't have that problem. One-fish spots don't bother him at all.
"When I'm junk fishing and catch a fish from a particular type of cover or in a certain depth, I'll remember it and perhaps try to find something similar in another place, but I don't depend on it," concludes the Yamaha Pro. "Junk fishing is all about casting your lures into as many fishy-looking areas as you see. I know it's a little different from the way many pros find bass, but it works for me."