A lot of fishing fans will be pulling for Jason Christie to win his second consecutive Bassmaster Classic
®
title this month, including the champ himself, but to do so, the Yamaha Pro will have to out-fish 54 very serious competitors who will do their best to keep him from accomplishing the feat.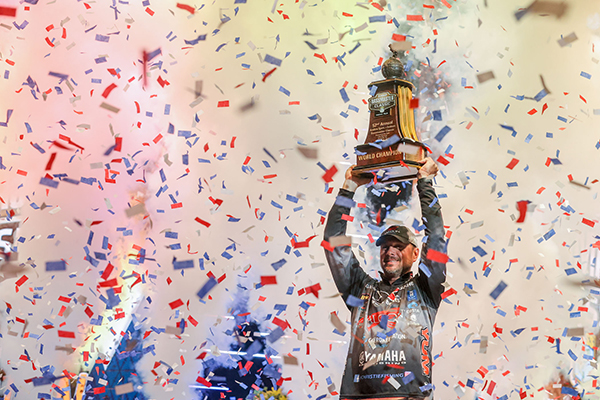 "Sure, any of us would be happy to see Jason win the Classic again, but we'll be happier if we win," laughs fellow Yamaha Pro Scott Canterbury, one of those 54 competitors. "As much as we try to convince ourselves this is just another tournament when we're actually out on the water, we all know it isn't.
"The Bassmaster Classic
®
is the biggest bass fishing event in America, and winning it can help solidify anyone's career, regardless of how many Classics he's already fished."
This year's Classic
®
will be held March 24-26 on the Tennessee River in Knoxville, TN. It will be Canterbury's third Classic, Christie's ninth.
"The pressure to win is magnified in the Classic because it is such a prestigious event," continues Christie, who lost two previous Classics after starting the final day in the lead. "Winning last year was definitely sweet, and yes, it has certainly made me want to win it again. I fish every tournament to win, but in the Classic I fish harder. We all do."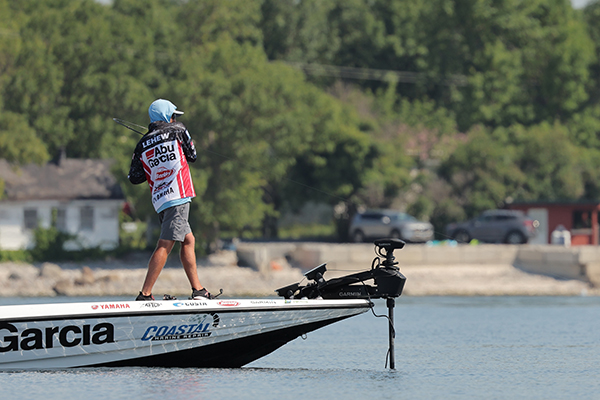 "Jason won last year's Classic by skipping a jig under boat docks, and it still frustrates me," notes Shane LeHew, another Yamaha Pro who will be competing in his fourth consecutive Classic. "Casting and skipping jigs around docks is my favorite way to fish and I even did it for a while last year at Lake Hartwell, but I didn't stay with it long enough.
"This year, if Jason fishes boat docks again, he'll have some competition," laughs LeHew, "because I promise I'll have a jig tied on, too. Jason's win reinforced something I had started to realize about Classic winners. Nearly all of them win by using their favorite lures and presentations.
"Fishing the style you truly like to fish not only boosts your confidence but also helps you fish more efficiently. Those two factors are two of the most critical elements in competing successfully in the Classic, and I've learned it the hard way."
Canterbury agrees. "In the Elite Series, we're fishing for four days, so you can stumble a little on the first day and still recover the next day to stay in competition," explains the Yamaha Pro. "The Classic is only a three-day tournament. You can't win it on the first day, but you sure can lose it, because if you have a bad first day, it destroys your confidence and you start questioning every decision you make.
"You have to catch as many fish as you can each day, because that's what every other competitor is doing. That's why having complete confidence in your lures and technique are so important from the very beginning."
Each of the three Yamaha Pros has fished this year's Classic waters in previous tournaments, so none of them spent any time on the Tennessee River prior to the Dec. 31 off-limits date.
"It's going to be a pre-spawn tournament," smiles Christie, "but I won't know exactly what the fish are doing until I get on the river. I'll go in with an open mind but you can bet I'll spend as much time as I can exploring shallow, off-colored water, and at least one of my lures will be a spinnerbait."
"I don't believe this Classic will be won using just one lure or technique," concludes LeHew. "I've been working hard to convince myself to stay open-minded, just like Jason. I'll also look for a general shallow water pattern with quality largemouths, but if I can't find anything, I won't hesitate to move deeper and possibly try for smallmouths. There's a lot of water to fish, and I'm sure I'll have seen most of it before the Classic is over."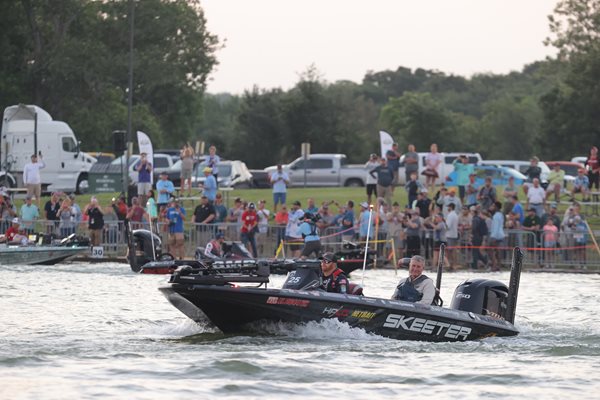 "I'll have everything from deep diving crankbaits to topwaters on my rods," says Canterbury. "I grew up fishing the Coosa River in Alabama and the Classic portion of the Tennessee River we'll be on fishes a lot like the Coosa during the spring.
"I don't know exactly what we'll find, but I'm excited and ready to get started."
Back to Blue Life