"The first day of practice, I had one bite. The second day I'm not sure I had any bass bites at all. The third day I caught a six-pounder on a crankbait in a forest of flooded timber, and had three other bites in another area known as Stump Hole Swamp. That was my total practice."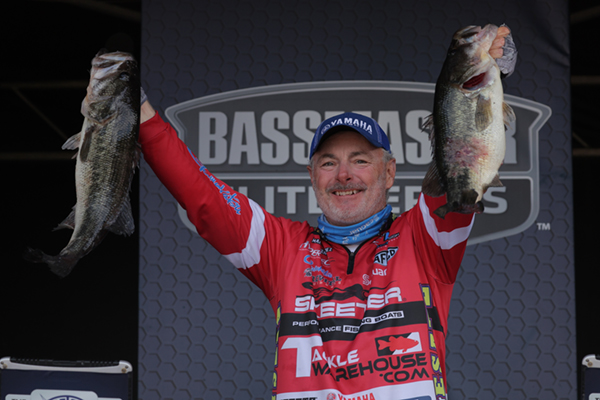 That's how veteran Yamaha Pro Mark Menendez describes practicing for the recent Bassmaster® Elite Series tournament on the famous Santee-Cooper lakes, Marion and Moultrie, in South Carolina. Four days later, after weighing in more than 80 pounds, he finished in second place.
"Because my practice was so bad, the first day of competition started as another practice day in the flooded timber where I'd caught the six-pounder," Menendez continues, "and I caught a four-pounder on the same crankbait. An hour later, I caught a seven-pounder on a plastic worm.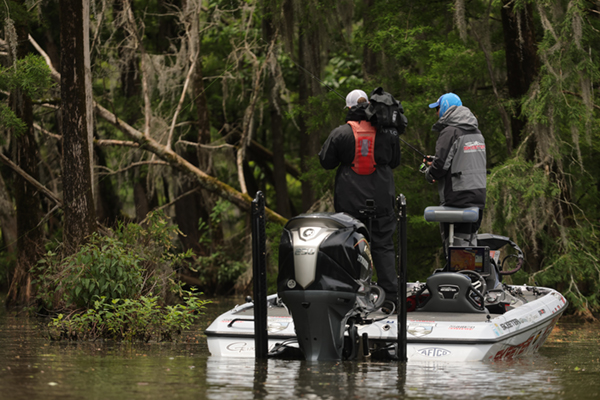 "What I did not realize was that even though I recognized I was in an area with big fish, it was an area that was only going to bring one bite an hour. I did not listen to my instincts.
"So, after those first two bass, I ran up the lake six miles to Stump Hole Swamp and caught three more fish weighing five, four, and about two pounds. That gave me my weight of 21-14 the first day."
The next morning the Yamaha Pro once again started in his flooded timber, but after more than two hours without a bite, he returned to Stump Hole Swamp where he immediately caught a two-pounder. Then those bass stopped biting. At 1 p.m., he had only the single fish.
"That meant it was 'decision time'," says Menendez. "I could return to the flooded timber and hope for a single big fish bite, or stay in the swamp and probably catch several more small fish. I stayed, and in the next half-hour, I did catch three more bass weighing a total 9-7. That gave me a total of 31-5 for the two days, and even though I fell from 6th to 34th place, I still qualified in the top-50 cut so I could fish the next day."
Menendez started that third day fishing in his trees again, and in the first hour he caught a seven-pounder. An hour later, he added a six-pounder. His third fish came at 9 a.m., his fourth at 10 a.m., and his fifth at 11 a.m. It truly was a one big bite-per-hour area, as those five pushed the scales down to 27-13, the second-highest one-day catch of the entire tournament. He jumped all the way back into 4th and qualified to fish the final day.
"At that point, I finally realized exactly what had happened to me previous day," Menendez explains. "I had fished too fast. The big bass were there, but I had fished right by them. On the third day in the very same places, I had a total of just seven bites. No matter how slowly I fished, I was still only going to get one bite an hour, but they were all quality fish."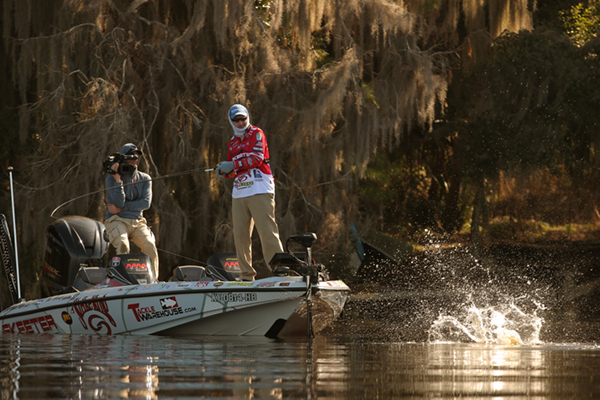 Menendez broke the one-fish-per-hour rule the final morning when he caught two six-pounders on back-to-back casts to the same tree, then 20 minutes later caught a three and a half-pounder. About 11 a.m., he caught his third six-pounder of the day but as the wind increased, fishing the open-water treeline became impossible.
Looking for more protected water, he ran to the Stump Hole Swamp but did not have a bite. He caught his fifth bass, weighing less than two pounds, after making the long, rough run back to the launch area. He finished with a total of 23-9 for the day, moving into the runnerup spot with a four-day total of 82-11.
"In hindsight, the bass in the flooded trees were exactly where they were supposed to be," acknowledges the Yamaha Pro. "They were extremely lethargic post-spawn fish moving back to deeper water.
"Everything I did was based on that single six-pounder I caught in practice, and if I'd just slowed down on the second day, I might have caught enough fish to win."
Back to Blue Life