Bassmaster Elite Series Finishes Season
On Three Premier Smallmouth Fisheries
Even though Michigan's Lake St. Clair bears no resemblance to Alabama's Lay Lake where Matt Herren learned to fish, the Yamaha Pro has been looking forward to returning to the 420-square mile lake on the Canadian border ever since B.A.S.S.® announced the 2023 Bassmaster Elite Series schedule.
Like many of his fellow Elite pros, Herren absolutely loves fishing for smallmouth bass, and Lake St. Clair ranks among the nation's best brown bass fisheries. The tournament is scheduled for July 27-30.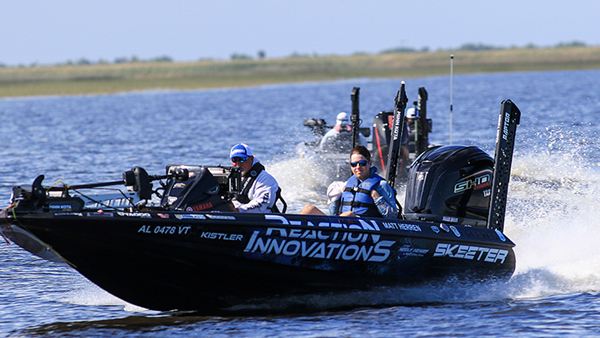 "St. Clair doesn't seem like it should be a smallmouth lake because it's really shallow," explains Herren. "Typically, good smallmouth lakes are deeper, but St. Clair averages only about 15 feet deep. Basically, the lake has a sand and gravel bottom and that's what smallmouth love, regardless of how deep it is. There isn't much rock in St. Clair like there is in other good smallmouth waters, either, but St. Clair regularly produces smallmouth in the six-pound class, which is a quality fish anywhere."
One reason the smallmouth population is thriving can be attributed to the water clarity. Like the nearby Great Lakes and other northern waterways, St. Clair in recent years has been infested with zebra mussels that have completely changed the lake's water quality. Smallmouth always do best in clear water.
The forage base has also changed. Formerly dominated by alewives, today the primary smallmouth food is the goby (Neogobius melanostomus), an invasive species first identified in the United States in the St. Clair River in 1990. It is similar in appearance to native sculpin, and like the zebra mussels the goby have spread throughout many northern lakes and rivers. "I've been fishing St. Clair long enough to see this change," continues Herren. "We all thought the smallmouth fishing would be decimated, but really, today the smallmouth fishing in these lakes is better than it's ever been. We just don't know how long it's going to last.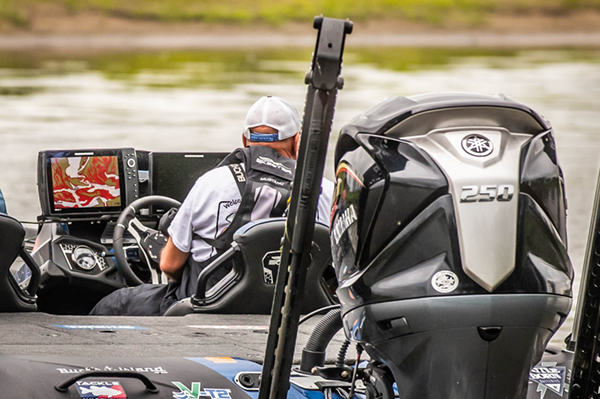 "I've had both good and bad tournaments on St. Clair through the years," continues the Yamaha Pro, "but all of us love the lake because right now the quality of the smallmouth fishing ranks far above anything we have in the South. We're using light tackle in the clear water to catch them, and that doubles the fun. The smallmouth on St. Clair form large schools, even in the shallow water, and when you find a school, you can catch them until your arms get too tired to make another cast."
St. Clair also has a healthy largemouth population, and while some will undoubtedly be weighed in by the pros, few, if any of the competitors will concentrate on them. The smallmouth have simply grown larger overall.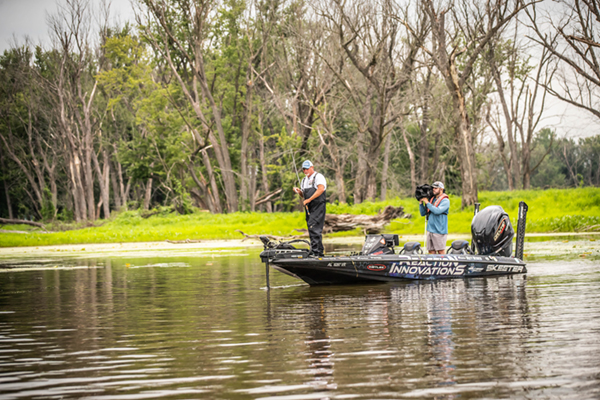 Herren believes dropshots and plastic tubes will be among the most productive lures because both can be fished on or near the bottom to imitate a goby or crayfish. Even at this time of year, some smallmouth may be in water as shallow as six feet.
"Forward-facing sonar will probably play a role, too," notes Herren. "It will help in finding the smallmouth schools located out away from the boat, and that's important in the clear, shallow water we'll be fishing.
"There is some deeper water available, particularly the dredged navigation channel that runs through the middle of the lake, but only a few places on it are actually recognized as smallmouth hotspots. There is also current in the St. Clair River, the lake's primary tributary that runs southward from Lake Huron.
"Primarily, what we're going to be looking for will be small, scattered patches of vegetation along with a depression or slight depth change," concludes the Yamaha Pro, "and these conditions are available on both the north and
south ends of the lake. Believe it or not, you can find smallmouth around grassbeds.
"Overall, I'd say all the Elite pros are ready to head north to finish the season with smallmouth. Our final two tournaments in August are back-to-back events on Lake Champlain and the St. Lawrence River, so St. Clair will also serve as a good warm-up for them."
Back to Blue Life