It began with a phone call, 18 high schoolers, and a day of bass fishing on beautiful Lake Kissimmee. Each young angler received a Yamaha cap and wrist band, and veteran Yamaha Pro Bobby Lane went home with a new passion.
That was in December, 2012, and 11 years later Lane's passion is still growing. Last month his annual Bobby Lane Cup High School Fishing Tournament, as it is now known, attracted 382 youngsters from eight states and handed out more than $40,000 in college scholarships. The moment it ended, Lane was already thinking how he could improve the event even more.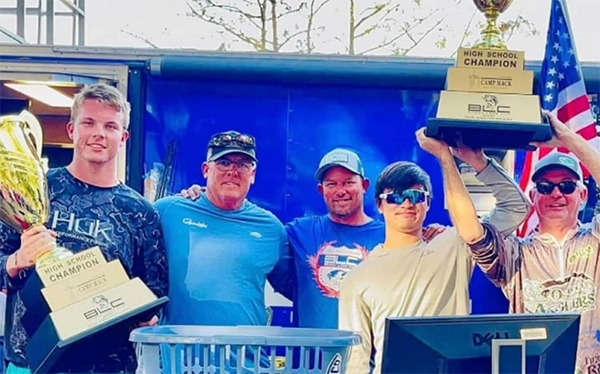 "I am passionate about it," admits Lane, "and I have been ever since Derek Boswell, a coach at Bartow High School in nearby Bartow, Florida, telephoned me one day in 2012 and asked me to emcee a fishing tournament he wanted to have for some students.
"We had only 18 students that year, but afterward I knew I wanted to continue working to make this something really special. Today, I think every high school in Florida knows about us, and our tournament has spread beyond Florida, as well. Being part of the organization that puts this all together is truly gratifying, because I know we've put some students through college that otherwise would never have had that opportunity."
Lane handed out the first scholarship, $1,000, to one student fisherman in 2013, the tournament's second year. Gradually, Polk and Osceola County businesses became more involved, as did the entire fishing industry. By the 6th year, $10,000 in scholarships was awarded. That amount has increased to more than $40,000 today.
"No one we've asked to become a sponsor has ever turned us down," says the Yamaha Pro, "which tells us we're doing the right thing. Any high school student can fish in our event, and for some, I'm sure this may be their first time to hold a rod and reel.
"Our organizing committee does not set a special goal for each year, such as having more participants or more scholarships. Rather, all we try to do is make each tournament we conduct better than the previous one, and our growing group of sponsors has helped us achieve that."
The Bobby Lane Cup is a one-day event, always held the first weekend in December and headquartered at Camp Mack, a Guy Harvey
®
Lodge, Marina, and RV Resort in Lake Wales near Kissimmee State Park. In addition to the high school anglers, the event also features a Junior Division for youngsters 14 and under, as well as a Reel Kids Division for children 3, 4, and 5 years old. Boats and guides are provided, and frequently include former high schoolers who have competed in the event, as well as some of Lane's fellow competitors in professional fishing. Yamaha Pros Mike Iaconelli and Terry Scroggins have both helped Lane over the years.
Lane himself is facing a transition season in his own career as he attempts to re-qualify for the 2024 Bassmaster
®
Elite Series. He will compete in all nine Bassmaster Open tournaments, his only route into the Elites.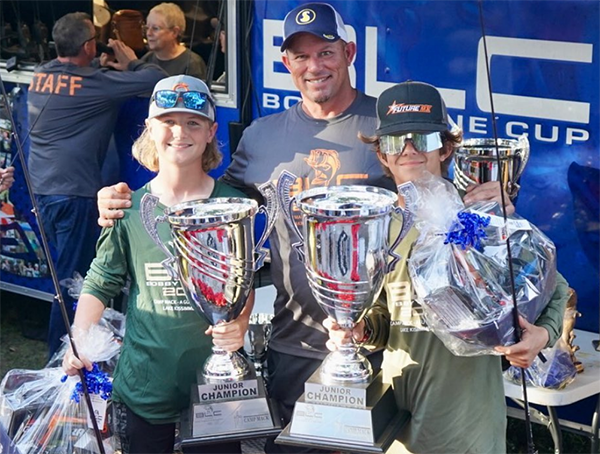 "It is a challenge, but I'm excited," emphasizes the Yamaha Pro. "I have previously fished most of the lakes we'll go to, but there are several I have not been on, and that will add more excitement. We'll fish in eight states between March and late October, so we'll finish about the same time the Elite season finishes, and we'll actually visit some of the same lakes and waterways the Elites will fish.
"After the final Open, I'll have about a month to get ready for the 2023 Bobby Lane Cup. When Coach Boswell called me in 2012 just to emcee a tournament he wanted to have for high school fishermen, neither he nor I ever dreamed it would become as big an event as it has.
"Every year as our tournament continues to grow, I remember that phone call and am reminded how glad I am that I agreed to be part of it."
Back to Blue Life