Scott Canterbury never knew it, but had he caught a four or four and a half-pound bass essentially anytime during the final day of last month's Bassmaster Classic
®
, he would have won bass fishing's biggest event. He didn't, but the Yamaha Pro has no regrets.
"To win the Bassmaster Classic
®
, you have to fish the lures and techniques you have the most confidence in," emphasizes Canterbury, "and that's what I was able to do all three days. The fishing was difficult the last day because the water was rising so quickly, but by later in the afternoon the bass were starting to bite better. If we'd been able to fish just one more hour, the outcome really might have been different."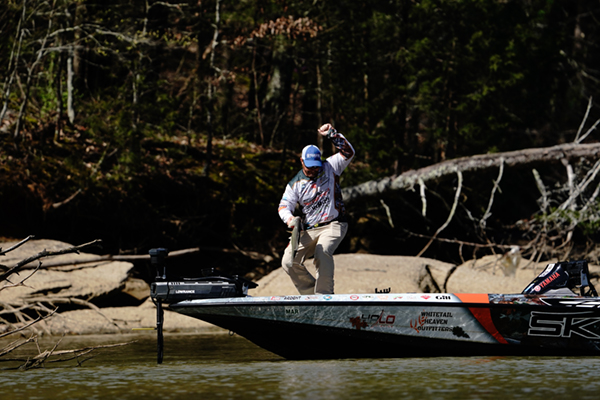 The Yamaha Pro caught five bass that day weighing 12-1 and finished 3rd overall with a three-day total of 40 pounds, one ounce. He was just slightly more than two pounds behind winner Jeff "Gussie" Gustafson, who finished with 42-7.
"My first thought when practice began was to determine if the bass had started moving shallow to spawn," continues Canterbury, whose previous best Classic had been a 6th place finish in 2021. "I did catch a lot of fish in shallow water less than four feet deep that day, so that told me two things.
"First, I realized at least one wave of bass had already moved shallow, and second, that I could catch them with a spinnerbait. That's the way I fished all week, too, casting that spinnerbait and also a jig and a shallow-running crankbait around boat docks, laydowns, and stumps.
"I stayed in Loudon Reservoir, too, which has a better largemouth population than Lake Tellico. The problem I had was that even though I fished more than 40 miles of the lake, I never found an area where I was confident that more fish would be moving to each day."
Part of that was probably due to the abrupt weather changes that blew through the Knoxville area during the week.
The temperature had been warm leading into the beginning of official practice, but two days later Canterbury and the 53 other contestants woke up to 22-degree temperatures. Rod guides were still freezing as late as 1 p.m. that afternoon.
The following day, temperatures began warming again, and by the time competition began, the anglers were fishing in 76-degree weather. That day the Yamaha Pro brought in five bass weighing 12-pounds, 13-ounces and sat in ninth place.
Those balmy conditions disappeared the second day, and despite having to fight waves and rough water in the howling wind, Canterbury added another 15-3 and climbed to fifth. He was more than seven pounds behind Gustafson, however, and as the final day of competition dawned, he really thought he was fishing for second place.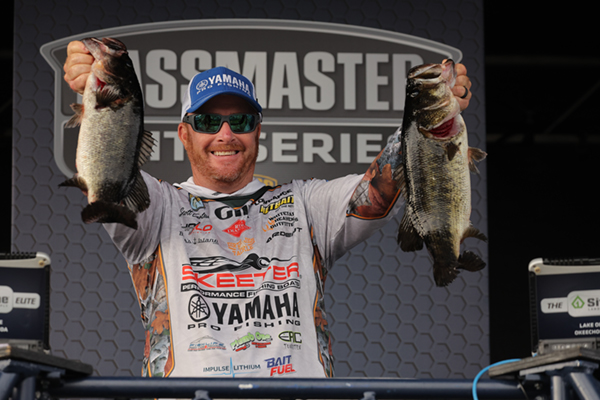 "I fished the same places that day, but also ran to new water," explains Canterbury. "I was trying to get that one big bite I felt I needed, but it never happened. I did catch a three-pounder on a flat I'd fished the first day, but it just wasn't enough.
"I never knew Gussie wasn't catching them that day and that there was actually a chance to beat him. I consider him the best overall smallmouth fisherman in the Elite Series, and two years ago he'd won the Elite event held on these same Classic waters with smallmouth. When he built a lead of more than six pounds over the rest of us the first two days, none of us thought there was any way to beat him.
"In retrospect, I don't know if I would have, or could have, fished any differently had I known how much he was struggling that last day," concludes the Yamaha Pro. "I was fishing exactly how I like to fish. I just needed one more quality bite, but never got it."
As the highest-placing Yamaha Pro in the Classic, Canterbury won an additional $20,000 contingency award from the Yamaha Power Pay Program. It was his second consecutive Power Pay award; he also won the same amount from Yamaha as the highest-placing Yamaha Pro in the 2021 Classic.
Back to Blue Life