The 2022 Bassmaster Classic
®
in Greenville, S.C. was one for the books for the Yamaha Pro team. Though Jason Christie was the one to raise the championship trophy at the end of the tournament, three Yamaha pros took home a different kind of rewarding experience from the hectic Classic week.
Bill Lowen, Carl Jocumsen and Mark Menendez didn't qualify to compete in the 2022 Bassmaster Classic, but the three Elite pros traveled to Greenville to support their fellow anglers and meet fans during the week of the largest bass fishing tournament in the country. During a busy week of media appointments and sponsor obligations, the three Bassmaster Elite pros had the opportunity to fish with a group of 20 ClemsonLIFE students on Lake Keowee. The experience not only built new friendships, it served as a powerful reminder for the pros about why they fish.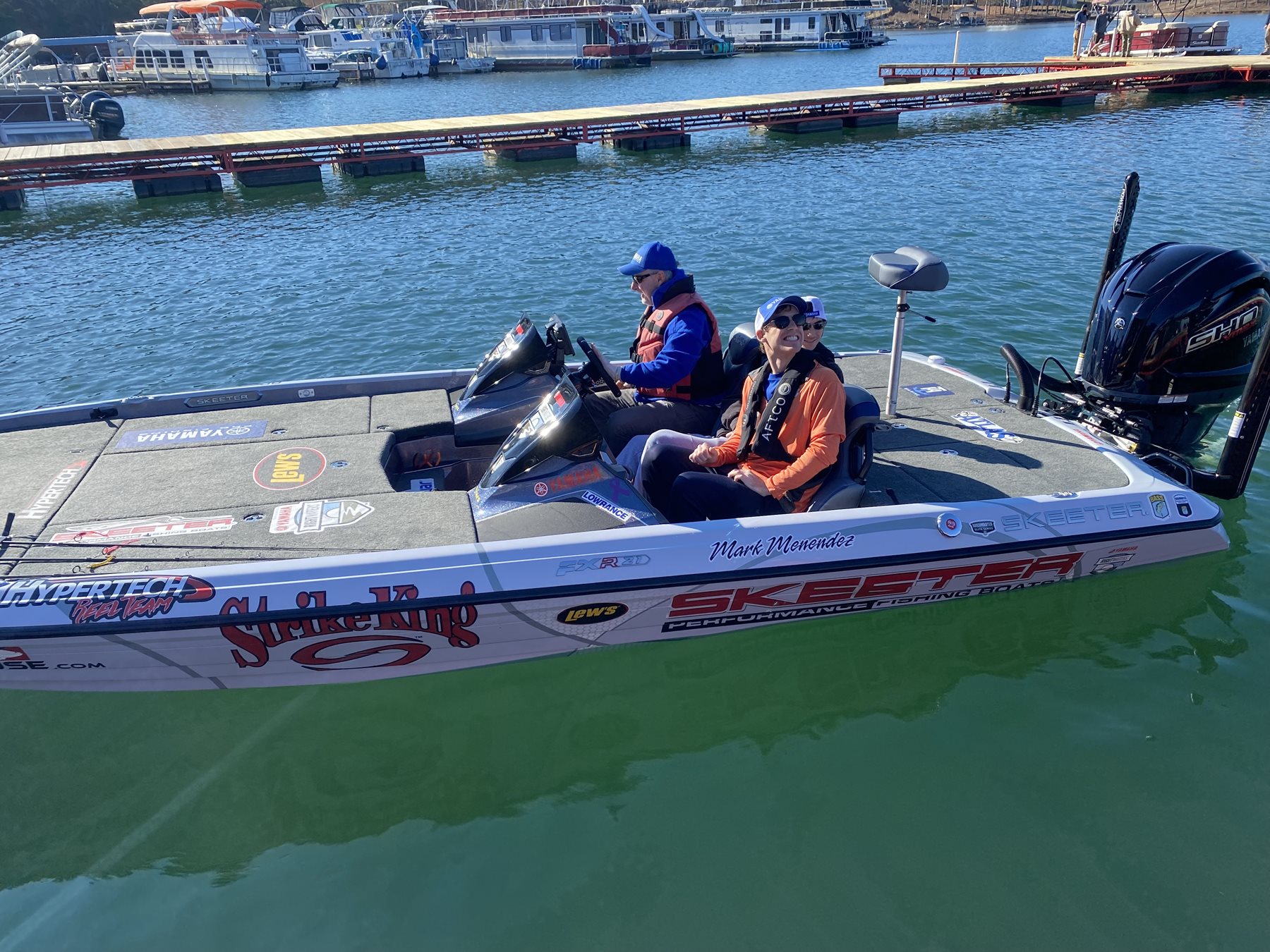 "Anytime you get an opportunity like this, it's just incredible," said Jocumsen. "Some of these kids had never been on a boat before, never been fishing before. These little experiences can be life changing and really spark a passion for being on the water."
During the course of the morning, one group of students fished from a Yamaha-powered Veranda pontoon with Yamaha angler and safety ambassador Hunter Bland, while three pairs of students had the chance to experience what it's like to fish with a B.A.S.S. Elite pro from a professional bass fishing boat. All four teams brought bass to the boat, and all walked away proclaiming the day one they will never forget.
"We worked together as a team," said Menendez. "They learned about the electronics on the boat, picked out their fishing spots and caught fish! Their enthusiasm was contagious."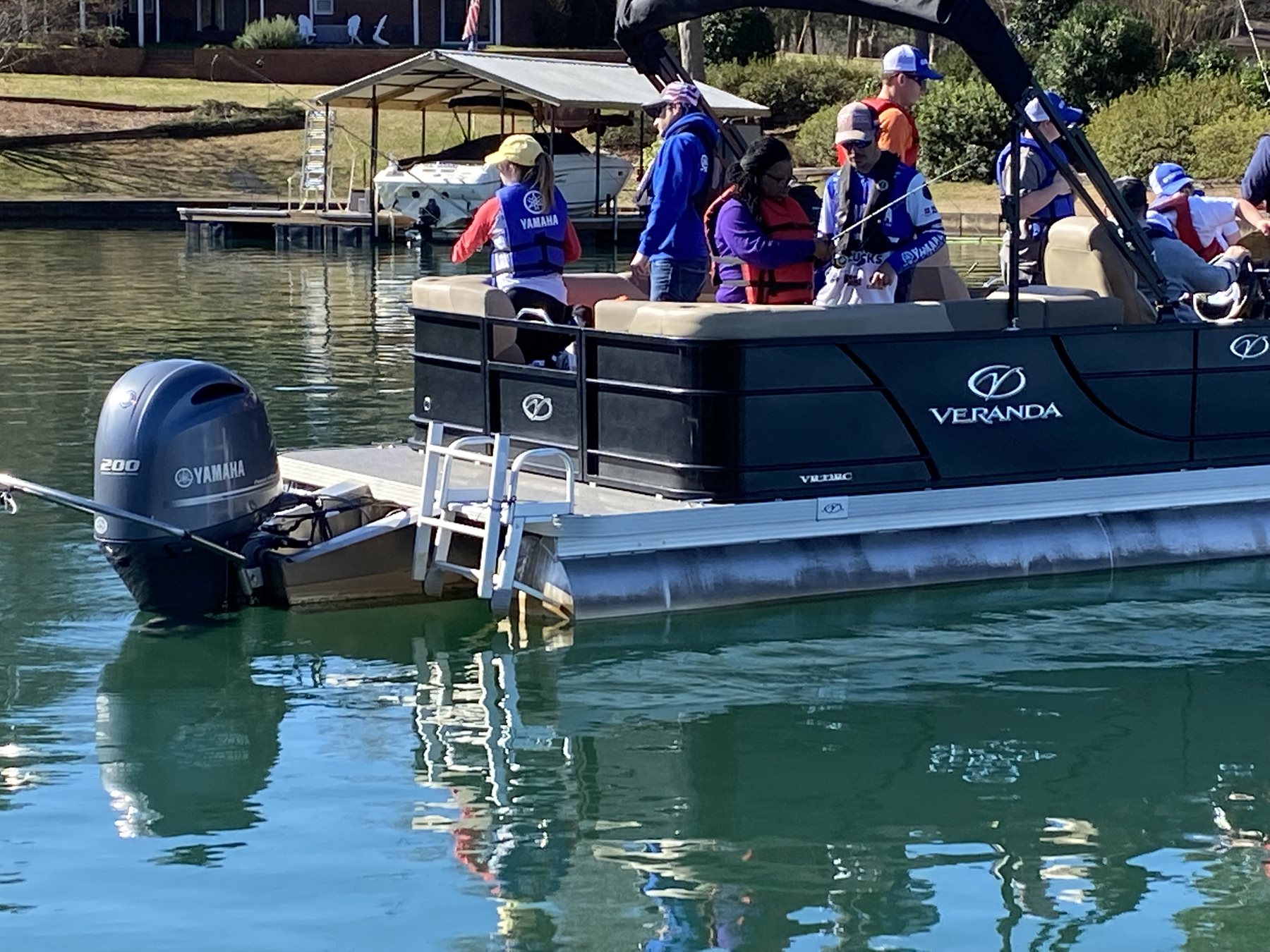 For Lowen, fishing with the ClemsonLIFE students reminded him of the mentors who took the time to take him fishing when he was young.
"When I was growing up, someone always took time out of their schedule, whether it was my father, uncle or a friend, to show me the right way to hunt or fish," he said. "Had they not done that, I honestly would not be where I am today. I think back on those opportunities and realize how important they were to me, and it's a good feeling to give some of that back to a next generation of anglers. Who knows, they may be standing on the Bassmaster Classic stage one day!"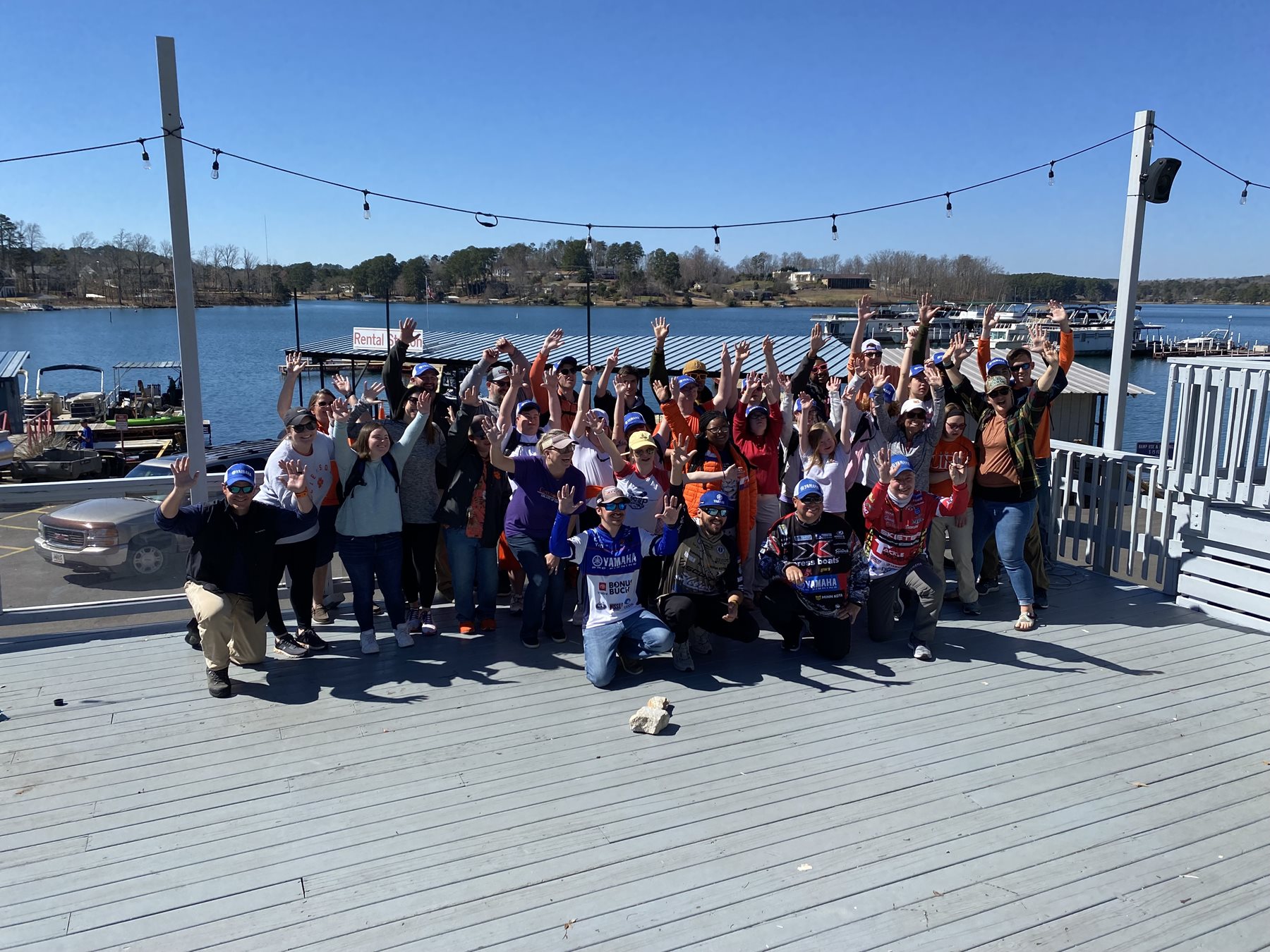 The smiles were plentiful during the day as the students enjoyed the beautiful weather, cruising the lake looking for that perfect bite. The students and anglers swapped fishing stories over lunch and walked away with bonds and memories that will last a lifetime.
"What an honor to be a part of this day and to share in the joy these kids discovered on the water," said Menendez. "This is why we do what we do. These are the memories that keep us coming back to fishing time and again. These are experiences that create outdoor enthusiasts for life. I'm grateful for the opportunity and for our new ClemsonLIFE friendships."
Back to Blue Life