COMMUNITY & BLOG
Veteran Pros Try To 'Move On' After Having A Bad Tournament
POSTED 19-Jan-2022
Yamaha Pros Jason Christie, Scott Canterbury
Admit Some Decisions Hard To Forget
Yamaha Pro Jason Christie has collected three victories in the Bassmaster
®
Elite Series through years of competition, including a memorable win during the 2021 season on the Sabine River. Still, with all his success, he has certain tournament days he'd really like to forget. So does fellow Yamaha Pro Scott Canterbury, winner of the coveted B.A.S.S. Angler of the Year title in 2019 as well as two Forrest Wood Cup championships during a stellar career on the FLW™ Tour.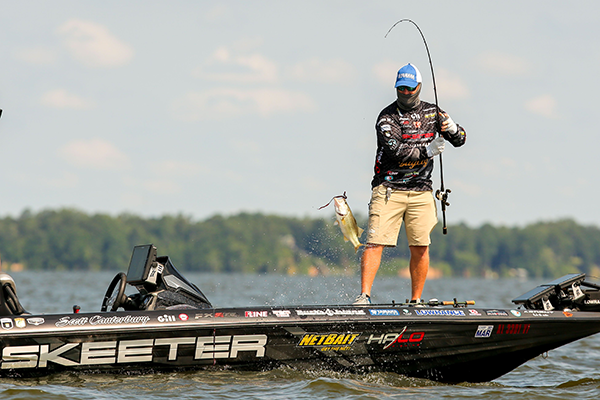 "I'm often guilty of letting my past history on a body of water tell me where and how to fish," laughs Canterbury, "and sometimes that can help you, but more often it will hurt you because a lake never fishes quite the same way year after year.
"The 2021 Elite season opened on Florida's St. Johns River where I've had top-10 finishes in the past. It's been good to me, but last year I finished 75th. You can't dwell on something like that. You just have to move on, but sometimes that's hard to do, especially when you return for another tournament there like we're going to do in early February."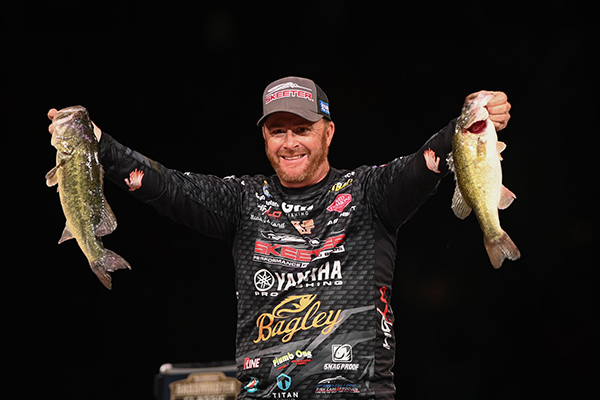 No one agrees more than Christie, who instead of wanting to forget an entire tournament wants to forget just a single day of a very special tournament. That day was March 18, 2018, the final day of the Bassmaster
®
Classic on South Carolina's Lake Hartwell.
"I started the final day with a lead of more than six pounds," he remembers. "All I had to do was catch a reasonable five bass limit and the most famous title in bass fishing was mine.
"I was fishing several areas, and for some reason, just before we launched, I decided to reverse the way I had been fishing my route. That day I caught only four bass that weighed 8-11 and I lost the Classic by just over one pound. "I lost two bass in the three and four-pound range, and either one would have won the Classic for me. I just messed up. I thought running my spots in reverse order would help but it was the wrong decision. I really struggled. If there was any day I could do over, it would be that day."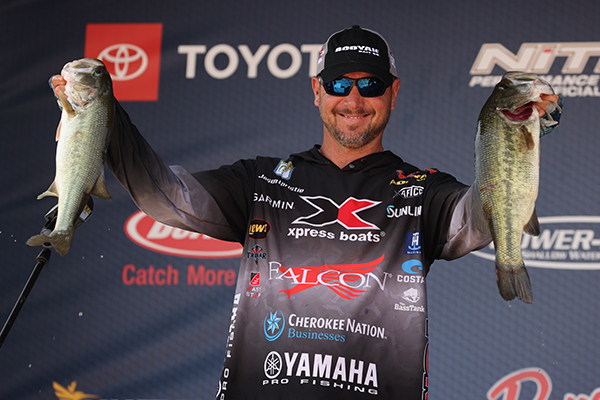 The Yamaha Pro will get that chance in March when the 2022 Bassmaster Classic will once again be held on Lake Hartwell. His early plan there is to watch the weather, see what the water looks like, and just go fishing.
"A lot of things can affect how you finish in a tournament," continues Canterbury. "Last year at the St. Johns, again because I let my past history dictate where and how to fish, I found some quality bass during practice in a place I'd fished before. The first day, however, I was the 80th boat to leave, so by the time I got to those fish there were already a lot of other fishermen around them. I don't like to fish close to other boats, so I moved to other places and obviously didn't do well.
"Those kinds of experiences are tough to accept at the time they happen, but they're certainly easier to forget than what happened to Jason during that 2018 Classic."
Overlooked by many is that while Christie did win one Elite Series event last season, he also had three other top-5 finishes, and he could have won all three of them. On the Tennessee River, for instance, he found a really good area he fished each morning, but unknown to him, another competitor was fishing the same spot each afternoon. On the final morning, they met there by surprise and Christie stayed, catching the biggest tournament stringer of the day.
"There were enough quality bass there to win," he believes, "but only enough to support one of us. It's been easier to move on from that experience than that last day at the Classic."