COMMUNITY & BLOG
Yamaha Pros Have 'Wait And See' Plans As Bassmaster Classic Draws Near
POSTED 04-Feb-2022
Weather Conditions Will Dictate Strategies
For Wes Logan and Caleb Sumrall
The first tournament Yamaha Pro Caleb Sumrall fished on massive 56,000-acre Lake Hartwell completely changed his life. Now, fellow Yamaha Pro Wes Logan hopes the first tournament he fishes on Hartwell will change his life, as well. The two Elite Series anglers are among the 55 qualifiers for the 2022 Bassmaster Classic
®
that will take place on the South Carolina impoundment March 4-6. A total of 16 Yamaha-sponsored fishermen will be part of the star-studded field, each hoping to take home the $300,000 winner's prize as well as sponsor bonuses and contingency awards, certainly enough to change any angler's life.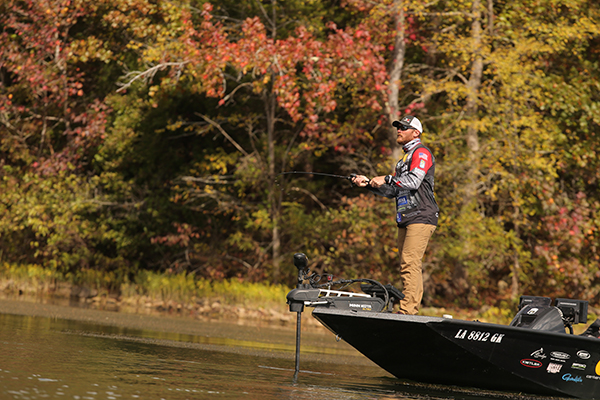 This will be Sumrall's third Classic, his second on Hartwell. He competed in the 2018 event and finished 49th, so that was definitely not the tournament that changed his life.
"In 2017, I won the B.A.S.S.
®
Nation National Championship, and it launched my professional fishing career," explains Sumrall, "because by winning that event, I was awarded a spot in the 2018 Bassmaster Classic
®
and also an entry into the Elite Series that season. I had dreamed of a career as a professional fisherman and I had just lost my job in the oil fields, so that tournament absolutely changed my life." What Sumrall didn't say is that the tournament he won was held on Lake Hartwell.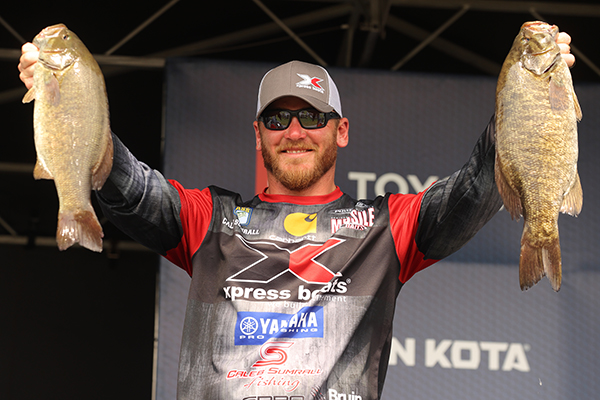 He only had five bites during three days of practice for the championship but over the three days of competition he brought 36 pounds, 12 ounces of bass to the scales. Thus, Sumrall knows the challenges Lake Hartwell will pose during the upcoming Classic. The fish there, both largemouth and spotted bass, feed primarily on blueback herring, which means they change locations quickly and frequently. That is primarily why Sumrall will wait to see the condition of the lake before he determines his exact fishing strategy.
Fellow Yamaha Pro Wes Logan will be fishing his first Classic anywhere, and the first time he ever saw Hartwell came in late December just before the lake was closed to the Classic qualifiers.
"I drove over and spent my first two hours on the water just riding around and looking," he says, "but when I decided to start fishing I pulled into the back of a cove and caught about 15 pounds of bass in an hour. Then I moved to another area and began fishing again and caught several more. I couldn't believe it.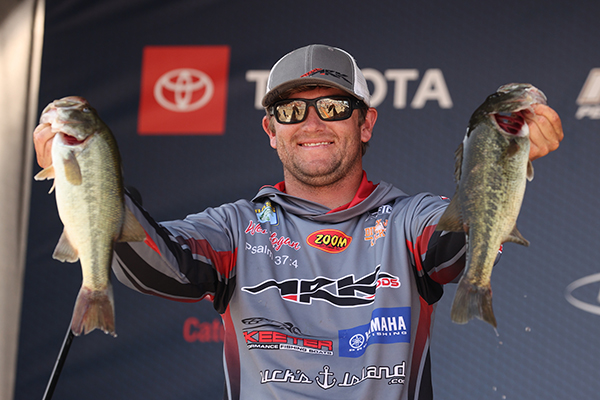 "I was just throwing a flat-sided crankbait as I moved down the shoreline. I know it won't be that easy in the Classic, but what I learned is that Hartwell has a lot of bass, and if the weather warms and the fish begin moving shallow, everybody is going to catch them."
The Alabama-based angler doesn't think the water will warm up enough, however, for the fish to make that move. Instead, Logan thinks many competitors will be throwing football-style jigs on the rocky points in slightly deeper water in hopes of finding staging areas the bass are using prior to moving shallow to spawn, and he's packing plenty of his own to use.
"Of course, I'm sure I'll have my own rookie jitters, too," laughs the Yamaha Pro. "That's part of being a first-time competitor in the Bassmaster Classic
®
. To be honest, it hasn't truly sunk in that I'll actually be fishing in the Classic. It's surreal. I've been watching old Classic television shows and getting my tackle ready for weeks. Like practically every other rookie has said, it's a life-long dream come true."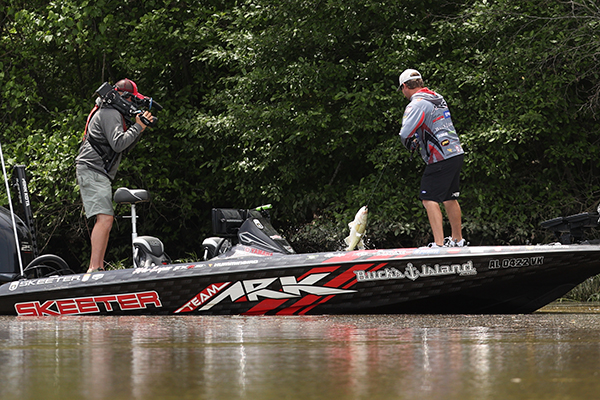 "I hope the water is cold when we get to the lake and that it stays cold throughout the tournament," adds Sumrall. "I want this Classic to be tough, because that's my comfort zone. The secret to success on Hartwell is fishing where the bass are going, not fishing where the fish were. That was my problem in the 2018 Classic, and I hope I learned my lesson.
"Like Wes, I've been gradually assembling my jigs, crankbaits, and swimbaits that I think I'll be using. It's exciting to have another Classic on the lake that means so much to me, the lake where my fishing career started. The hard part now is waiting to get back there and seeing how it looks."