Jason Christie, Mark Menendez, Ish Monroe
Offer Decades of Nation-Wide Fishing Expertise
Zebra mussels, Asian carp, hydrilla, snakeheads. Mark Menendez has seen each of these invasive species and the environmental problems they have created. Now the Yamaha Pro hopes his 30 years of tournament experience across the nation can be useful in creating new approaches to controlling them. Fellow Yamaha Pros Ish Monroe and 2022 Bassmaster Classic
®
winner Jason Christie feel the same way. All three have been named to the recently-formed Aquatic Invasive Species Commission that will present its findings to Congress in 2023.
Yamaha Rightwaters™ and the Theodore Roosevelt Conservation Partnership (TRCP
®
) are primary supporters of the Commission, which, in addition to the three tournament pros, includes nearly two dozen biologists, environmentalists, and members of the outdoor recreational industry.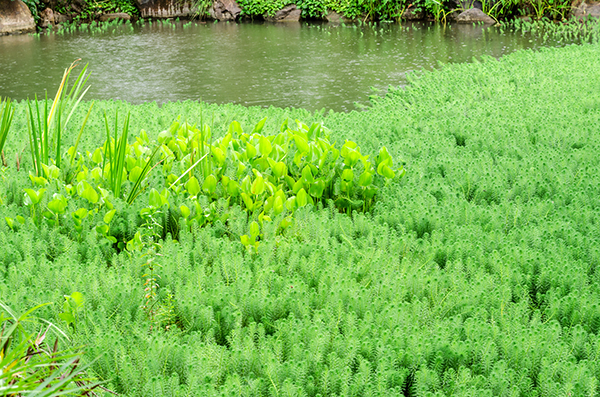 "Invasive species, including fish, plants, animals, and even insects are not a new problem, but collectively they are a problem that continues to become worse each year," explains Monroe. "There are literally thousands of different invasive species now present in the U.S., so it isn't going to be possible to eliminate them all, but because of the damage they are causing to our environment and to the fishing, boating, and outdoor recreation industries, we all have to work together to control them."I think our primary role as professional anglers will be one of educating the public about the long-term threats invasive species pose to all of us. Each region of the country has its own particular issues with invasive species, and Mark, Jason, and I have been criss-crossing the country for years. I'm excited to be part of the commission."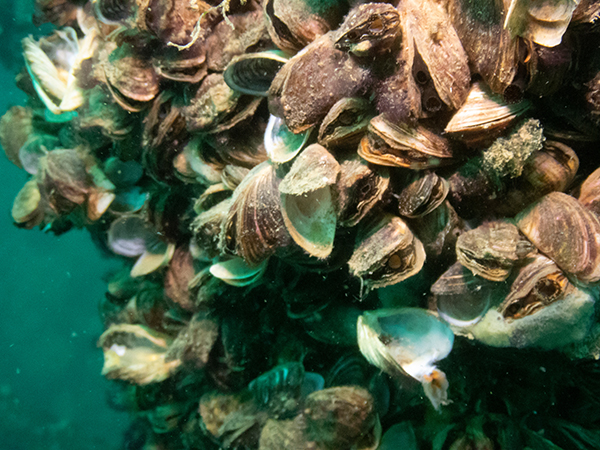 "Invasive species get introduced into the environment a lot of different ways, but they succeed in their new environments because they have no natural enemies there," adds Christie. "The trouble is, some of the invasive species, like the milfoil on Lake Guntersville and even the zebra mussels in the Great Lakes, have actually improved our bass fishing tremendously in certain waterways. "We have to promote the control of species like that, because while we as fishermen have benefitted, the overall damage they cause is much greater. How do you control the spread of hydrilla? You wash your boat and trailer before you re-launch somewhere else. We're bass fishermen who can talk fishing and boating to other fishermen, and that's where I see the importance of our role here."
According to the U.S. Geological Survey (USGS), the annual environmental, economic, and health-related costs of invasive species exceed those of all other natural disasters combined. Menendez experienced this type of financial impact in the Kentucky-Lake Barkley area where he lives, as Asian carp decimated the $180 million annual recreational fishing industry in 12 small counties around the two lakes.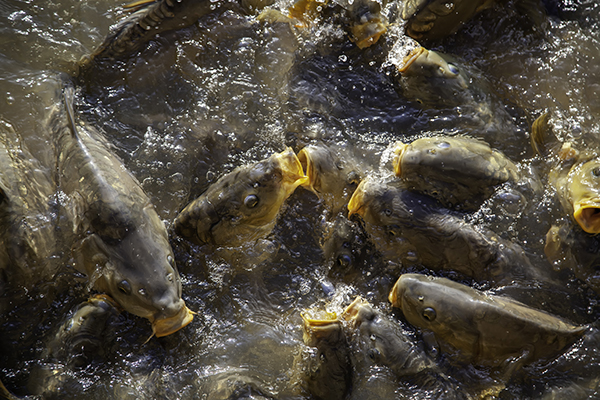 "It happened very quickly, too," notes the Yamaha Pro, "but fortunately, the bass and crappie fishing are starting to recover now as local control measures are taking effect. For example, we've turned carp into a gamefish for bowhunters, who are actually paid a small stipend for the amount of carp they bring in. It isn't a lot, but it will pay for their boat gas, and it gives them a chance to become involved.
"There is no single solution for all the invasive species because they tend to be regionalized, so it's going to require some imaginative thinking by everyone on the Commission. After I met with leading officials of the U.S. Fish & Wildlife Service in Washington last year, I know they are deeply concerned about the problem."
Menendez, who has a degree in fisheries biology from Murray State University, has also experienced a particularly aggressive invasive species in the upper Chesapeake Bay area, a fish known as the northern snakehead (
Channa argus
) that grows up to about 30 pounds and may eventually displace native species in the Bay.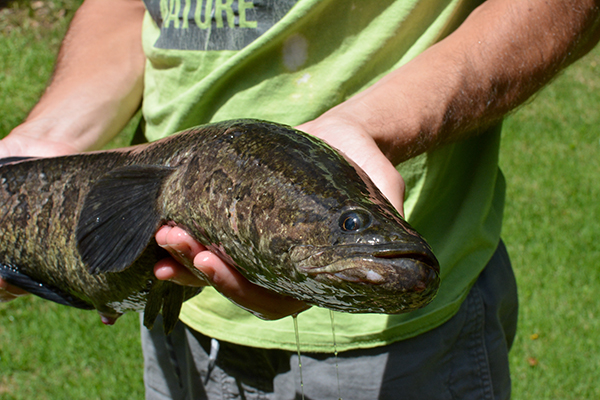 "It's a voracious predator that eats bass and perch," says Menendez, who's caught several of them, "and it hunts and feeds in schools, so it can be a mean dude. "The good part is that Snakeheads can be caught fairly easily on rod and reel and their white meat is really good to eat," he continues. "The state of Maryland's new 'Fish for Cash' program is taking advantage of this by paying anglers to catch, record, and eat snakeheads the Department of Natural Resources has tagged, and they use the information from these catch records to help form their management policies."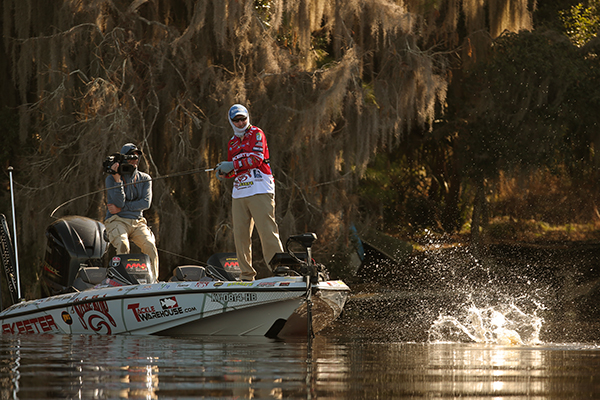 "That's the kind of thinking we're all going to need in order to deal with invasive species," he concludes. "The best people to talk to fishermen are other fishermen"
Back to Blue Life