This May, Yamaha Rightwaters joined forces with Texas A&M University's
®
Harte Research Institute and the Coastal Conservation Association
®
to initiate a new conservation project designed to evaluate the role of oyster reefs in capturing and storing carbon in St. Charles Bay in the Gulf of Mexico. The ultimate goal is to potentially scale the program to a larger scope.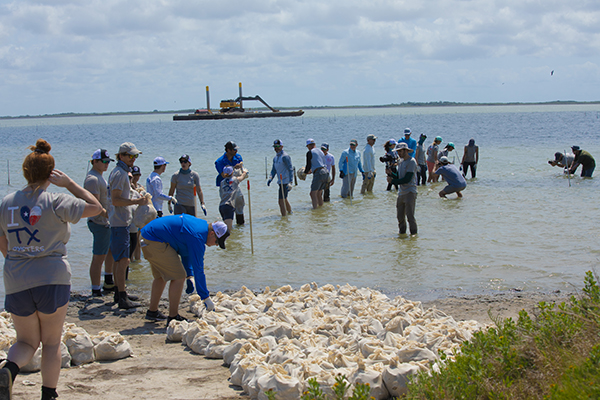 "By reducing carbon dioxide through projects like these, we have the ability to reduce ocean acidification," said John O'Keefe, Senior Specialist, Government Relations, Yamaha U.S. Marine Business Unit. "Yamaha Rightwaters promotes sustainable use and conservation and research in the United States and around the world. The Harte Research Institute oyster study supports Yamaha's desire to provide meaningful research to help accomplish future goals."
The project takes aim at a current challenge. According to the Nature Conservancy, at least 50 percent of the original oyster reefs along the Gulf coast have disappeared, challenged by over-harvest, hurricanes, drought and floods in the last decade. According to NOAA
®
Fisheries, the Gulf Coast produces nearly 50 percent of the nation's $250 million oyster industry. Oysters annually contribute approximately $50 million to the Texas economy.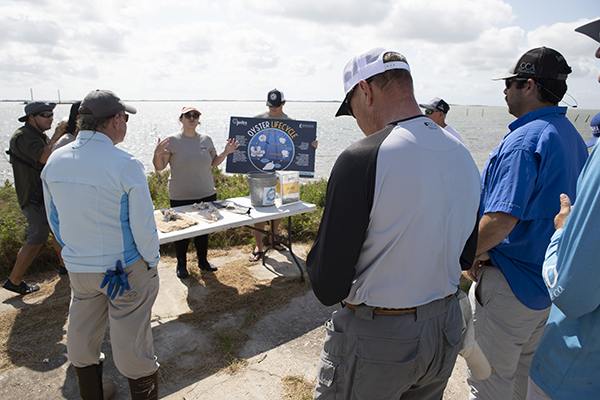 In response to dwindling oyster stocks, Texas Parks & Wildlife Department (TPWD) recently prohibited oyster taking in 24 of 27 oyster harvesting areas in the state. The move, per TPWD, was necessary to allow oyster stocks to recover enough to provide sustainable harvest in the future.
With a strong South Texas breeze pushing the muddy waters of St. Charles Bay behind her, Dr. Jennifer Pollock, Chair of Coastal Conservation and Restoration at the Harte Research Institute, spoke to the 25 volunteers at Goose Island State Park about hopes to help restore degraded oyster habitat.
The Harte Research Institute is currently studying the viability and effectiveness of "recycling" oyster shells typically discarded or sold by area restaurants to rebuild or reestablish oyster reefs. These reefs make it easier for oyster larvae to find suitable places to attach and grow. While the group hand-filled dozens of biodegradable cellulose bags with shells and placed them in shallow water, a large barge with a backhoe deposited tons of reclaimed oyster shells into deeper water, complementing the shallow water restoration effort. The bags hold the shells until placed, then degrade completely after a month or so in the bay.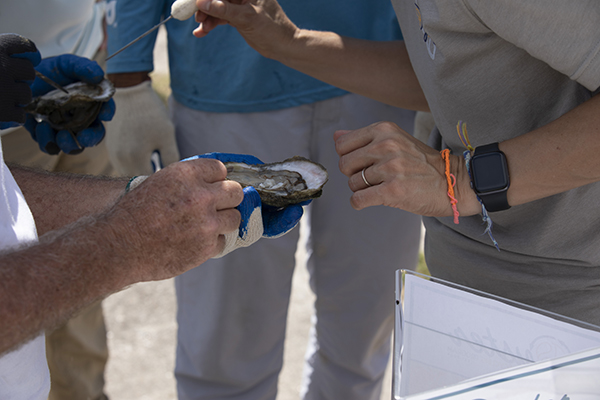 "Once the reefs are established, they provide valuable habitat for fish, shrimp and crabs, as well as oysters," said Dr. Jennifer Pollack, "Oyster reefs also protect shorelines from erosion because they form natural, living breakwaters. We are also learning about the role that oysters play in capturing and storing carbon from the atmosphere."
Joining Yamaha Rightwaters as a financial sponsor of the oyster study is the National Coastal Conservation Association
®
(CCA). Founded in 1977, CCA advocates for marine conservation.
For CCA National President Pat Murray, a former Texas light tackle fishing guide, this is an exciting study.
"CCA has been a part of any number of projects, but this is where some of the most important science is going on right now for anglers in Texas and all over the country," said Murray. "Number one, this project is building oyster reefs, critical for the marine ecosystem, but it's also establishing areas where science will quantify the carbon sequestration value of oysters. Among the many issues challenging us today, reducing carbon dioxide is clearly a priority for a better future for our nation and the world."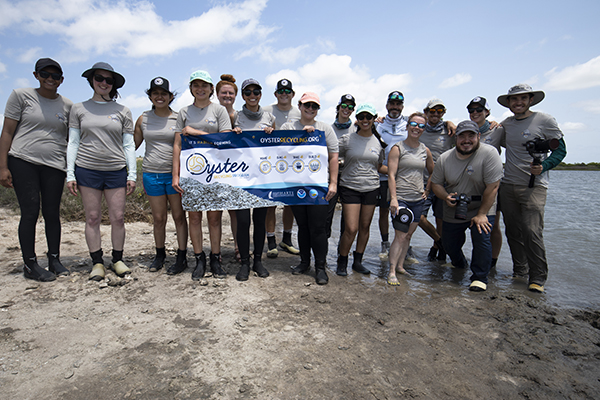 Restoration projects like this are usually costly, especially when required materials such as oyster shells (known as cultch) are limited. Made of calcium carbonate, a variety of industries use processed oyster shells for poultry feeding supplements, to treat osteoporosis and other human ailments, ornaments, even as base material for driveways and walking paths. Per the Harte Institute website, in addition to quantifying the carbon sequestration provided by oyster beds, the study will evaluate whether it is more effective to distribute a finite amount of cultch over larger areas (but with less density) or if higher density distribution over smaller areas is better.
Study results will not be available for a few years. Once available, the results will allow resource managers to achieve maximum value within available operational and financial resources.
Gulf anglers should be excited about the work underway as healthy oyster beds offer significant benefits for popular Gulf species such as redfish and sea trout. They also improve overall water quality, stabilize shorelines, increase fish production and diversify area habitat. They reduce carbon in the environment through their filter feeding process. Who would have thought oysters could be a piece in that important puzzle?
To learn more about the role oysters play in carbon sequestration, please click
here
for a short video.
Back to Blue Life