COMMUNITY & BLOG
Canterbury Collects $20,000 Bonus Through Yamaha Power Pay
POSTED 03-Apr-2023
Scott Canterbury would've needed to work a whole lot of weekend overtime jobs in his previous construction and plumbing career to make the kind of contingency bonus money he won after three days of impressive shallow water success at the Bassmaster Classic® in Knoxville. He finished third in the nation's biggest bass fishing tournament and earned a $20,000 Yamaha Power Pay bonus.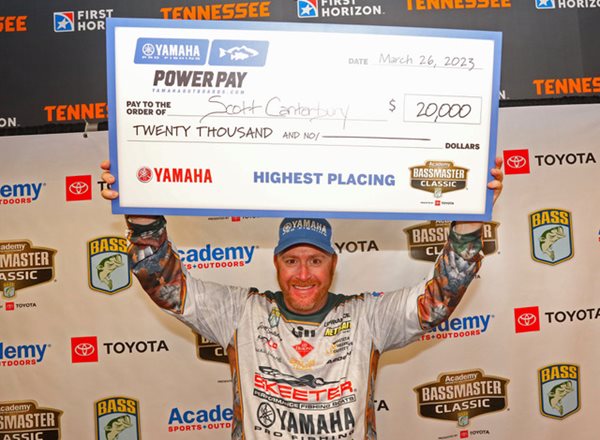 This is the second time Canterbury has captured a big Power Pay bonus. He finished sixth at the 2021 Classic in Fort Worth and took home the $20,000 there, too.
His success illustrates one of the greatest aspects of the Yamaha Power Pay program. You don't have to win the tournament to win the contingency money. You simply need to make sure you're signed up and become the highest finishing eligible participant in one of the dozens of sanctioned events, ranging from high school tournaments to America's top weekend team series events.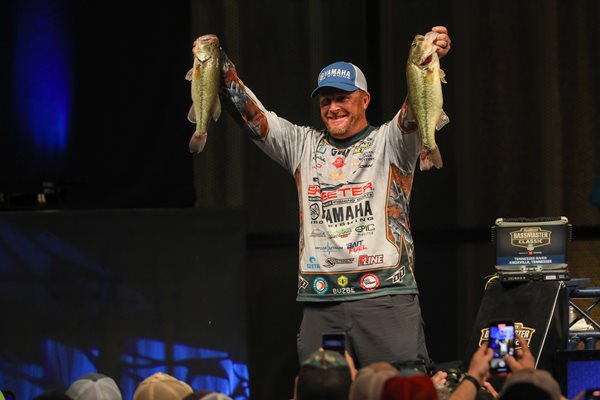 "People need to realize you don't need to fish in the Bassmaster Classic to win Power Pay money. You just have to run the most reliable engine on the water and make sure you're signed up for Yamaha Power Pay," says Canterbury, who never caught a bass deeper than four feet from Loudon during the 2023 Classic.
His wisdom regarding bass fishing's greatest outboard contingency program is simple and straight forward – just like that of a man who once turned pipe wrenches for overtime pay.
It's free to sign-up, to learn more, please visit
https://yamahapowerpay.com/
.