COMMUNITY & BLOG
Elite Pro Cook Hoping for Return Invitation to Redfish Cup
POSTED 30-Nov-2022
Saltwater redfish have not replaced largemouth bass as Drew Cook's favorite fish, but the Yamaha Pro definitely has a higher level of appreciation for them after finishing third in the recent Yamaha Bassmaster
®
Redfish Cup Championship, held on the Laguna Madre at Port Aransas, Texas.
Cook, one of five Elite anglers paired with redfish tournament pros in the three-day, 10-team event, had never before specifically fished for "reds," but is already hoping to make a return trip to fish with his partner, Kevin Akin, a former redfish guide in the Laguna Madre.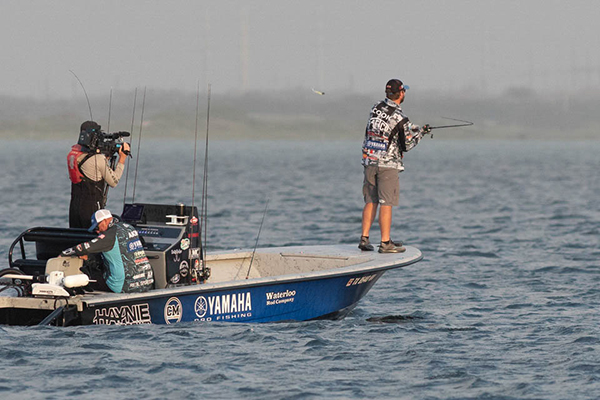 "I had so much fun, not only because there are distinct similarities between redfish and largemouth bass, but also because of how knowledgeable Kevin and the other fulltime redfish pros are," Cook exclaimed. "It was a big learning curve for me, but his experience made it much easier. That's why I can't wait to fish with him again."
Fellow Yamaha Elite Pro Chris Zaldain, winner of last year's tournament with partner Ryan Rickard, was again paired with Rickard and finished second. Zaldain has enjoyed the two events so much he's admitted he'd love to compete in some of the regular redfish tournaments along the Gulf Coast if his Elite schedule would allow it. Other Yamaha-sponsored Elite pros competing included 2022 Bassmaster
®
Angler of the Year Brandon Palaniuk, who finished 6th; Scott Martin, 9th; and Wes Logan, 10th.
The teams were limited to two redfish per day, each measuring between 20 and 28-inches in length.
The six fish Cook and Akin brought to the scales weighed 43 pounds, 14 ounces. Zaldain and Rickard's six weighed 44-5, while winners Sean O'Connell and Ed Adams, both redfish tournament pros, brought in six weighing 48-3.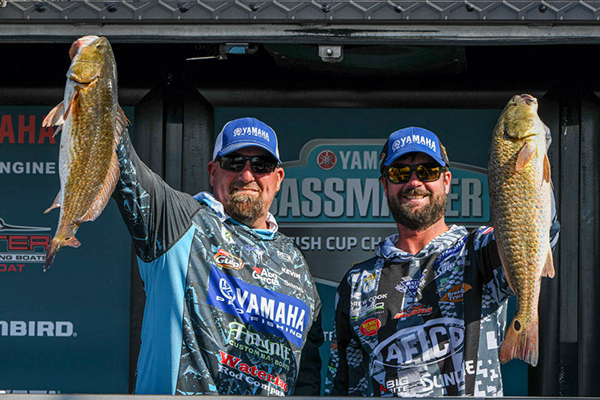 "The two-fish limit took some getting used to," laughs Cook. "It didn't feel like we were finished. In an Elite tournament, we're just getting started when we have two fish. "One thing I realized is that even though redfish may measure the same length, the differences in their weights can be attributed to their diets. The heaviest redfish eat pinfish, the next heaviest eat mullet, and the lightest redfish have a shrimp diet. We saw fish exactly the same length but some were more than two pounds heavier. Kevin and the other guides could see redfish in the shallow water and not only guess their length to within a half-inch or so, but also tell what they were eating. It was pretty amazing.
"I caught one redfish that weighed 9.75 pounds but it measured just a hair over 28 inches long. It was pretty hard to let that fish go."
Cook and Akin caught their fish on plastic swimbaits and vibrating jigs, casting as far as they could, letting the lures sink, then jigging them. Raising their rod tips quickly, then immediately lowering them caused the lures to jump off the bottom, then flutter slowly back down to create an erratic action that imitates injured forage and helps attract predators. Jigging like this is also effective in freshwater and can be done with practically any type of sinking lure. After they turned off all boat electronics so the transducer would stop pinging, their catch rate increased almost immediately and the redfish moved closer to the boat. Virtually all their fishing was in water just three to five feet deep.
While the tournament was definitely a learning experience for Cook, he and his wife Jennifer also used the trip from their home in Georgia to South Texas and back as a type of shake-down trip for the upcoming Elite season. It was their first long-distance drive with their one-year old son Fin. All three will be traveling together to the bass tournaments for the first time.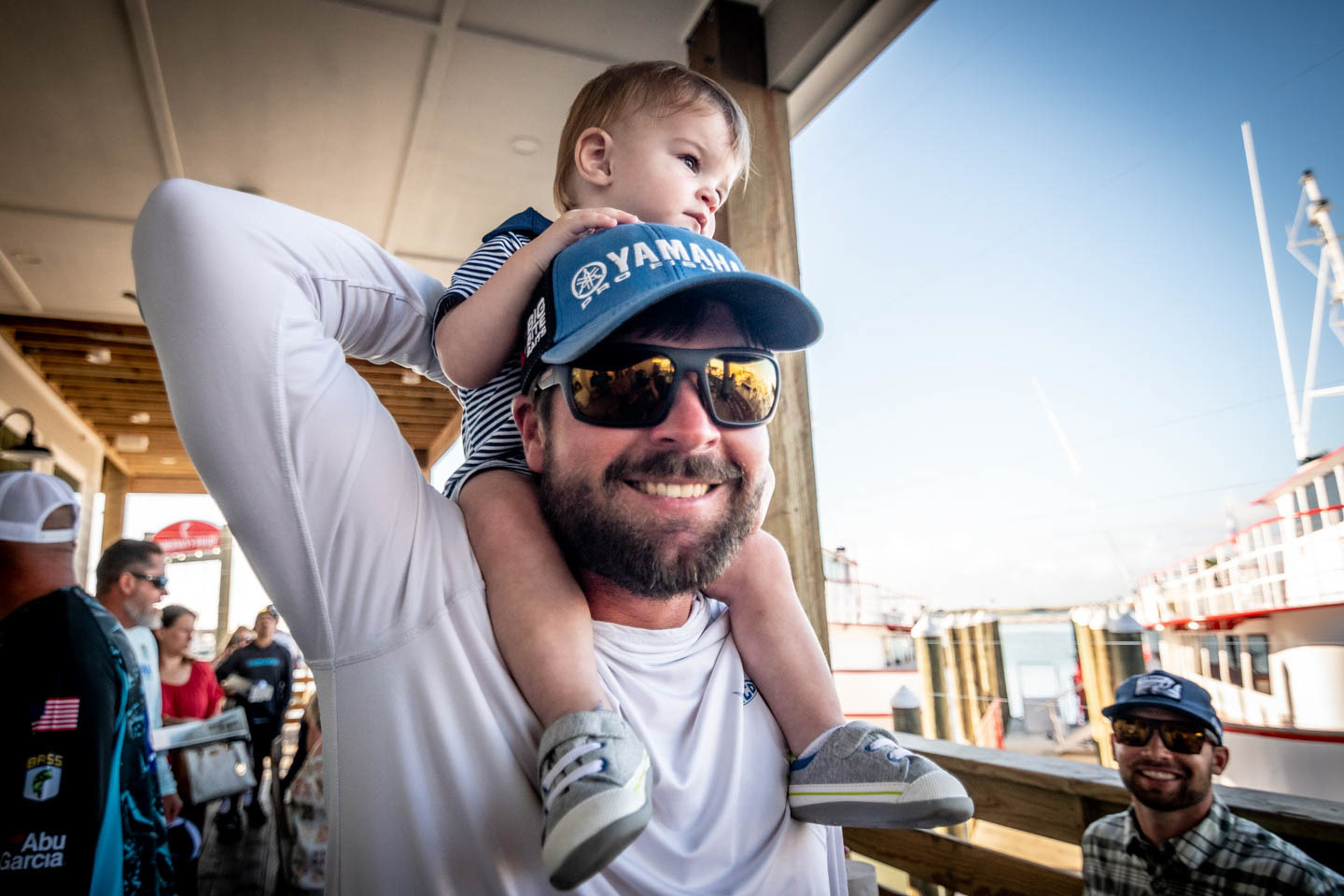 "I'm not quite sure how we're going to pack everything," the Yamaha Pro admits. "I didn't take a lot of tackle to Port Aransas so we had plenty of room for all the things Fin needs, but when I pack for an Elite tournament, I take much, much more, just in case I might need it.
"If you ask me what I'll be doing between now and January, it will be figuring out how we're going to get everything in my truck."