As a professional fisherman who has won the Bassmaster Classic
®
, three other Elite Series events, and a B.A.S.S.
®
Angler of the Year title, Michael Iaconelli's hobby of collecting old ink bottles might seem a little unusual. For the well-known Yamaha Pro, however, it has been a passion he's followed for more than 35 years.
"I have more than 3,000 old ink bottles in my collection now," laughs Iaconelli, who conducts weekly internet searches for possible new additions, "and a few even have the original ink in them. It's a hobby that spans the globe, and there are both national and international ink bottle collecting organizations as well as a lot of websites I stay in touch with.
"What is fascinating to me is that every old ink bottle I have was literally created one at a time by some individual blowing glass into different sizes and colors. I'd like to know how many different people have actually held and used some of the bottles I now own."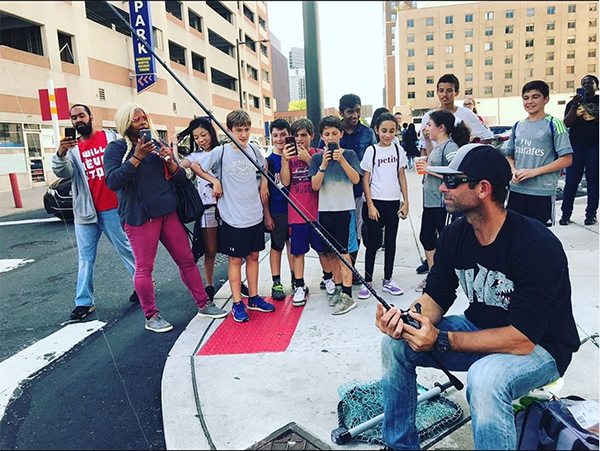 Collecting old ink bottles, which differ from inkwells that are usually a little larger and created not just to hold ink but also to serve as special decorations, isn't the Yamaha Pro's only off-season activity. For many years he and his wife Becky have managed their own non-profit organization, The Ike Foundation
®
, which has been dedicated to introducing youngsters to fishing. They concentrate largely in low-income communities where children may not otherwise have a fishing opportunity.
"The Ike Foundation
®
conducts about two dozen events annually between March and November throughout the United States," Iaconelli explains. "Becky and I cannot attend all of them, so we've organized a special team that helps conduct the events. We partner with different organizations like boys and girls clubs, and we provide a full day of fishing activity, complete with equipment and instruction.
"It's truly been a gratifying experience through the years we've been able to do it, and virtually every company I work with personally like Yamaha and others has been enthusiastic about joining us in our Foundation programs."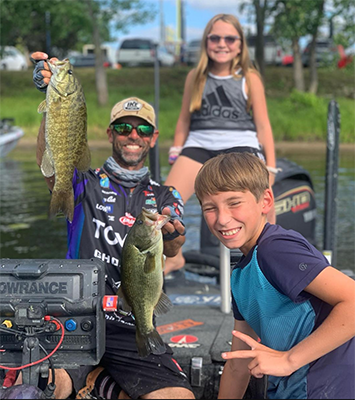 The Ike Foundation
®
also awards a number of college scholarships to high school seniors; conducts a high school Youth Fishing Tournament Trail in New Jersey and Delaware; a Pro Am fishing tournament for adults; a Kayak Bass Tournament; and other events, all designed to encourage youth and their parents to go fishing.
Of course, even with these activities, Iaconelli's off-season also includes time for his own fishing, and especially for his 11-year-old son Vegas, who, just like his father, has become a dedicated bass fisherman.
"Vegas started fishing in the Youth Division of our B.A.S.S.
®
Nation chapter here in New Jersey when he was eight," relates the proud father, "and this year he qualified for the national Bassmaster
®
Junior Championship in Huntingdon, TN where he and his partner, Maxsim Hughen, finished 9th out of more than 60 teams.
"That was in late July and it wasn't quite into my off-season, but it's wonderful to see one of your children succeed like that no matter when it is. Vegas is going to be hard to hold back, and I'll absolutely help him as much as I can."
Iaconelli will have his own chance to fish later this fall when he and Becky travel to Italy where he accepted an invitation to compete in one of the largest international bass fishing tournaments in Europe. He's already competed in Euro Cup events in Spain, so he's looking forward to both the fishing and sight-seeing in Rome.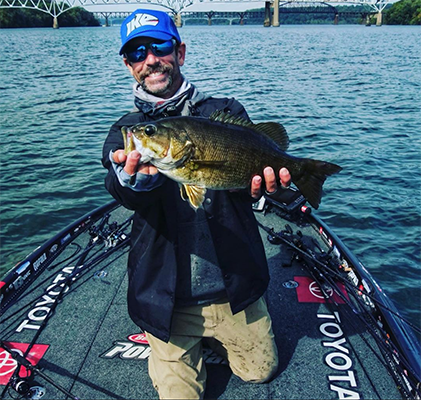 "They're some of the most enjoyable events I've ever fished," the Yamaha Pro exclaims, "and although the lakes I have fished don't have hydrilla or milfoil and the forage base is completely different, it's easy to relate to them.
"We'll return to the States in time for the holidays and have some quality family time together, and then before you know it, the 2023 Elite season will start. I know my off-season is as busy as my tournament season, but I wouldn't have it any other way."
Back to Blue Life