Lucy Berg was in her early 20s and had enlisted in the United States Air Force. She chose a job working on heavy equipment and vehicles. Despite the fact that she scored well in the aptitude test, the male peers in charge of the shop didn't make it easy for her to fit in.
"In my 20s when I first entered the career field, there were some stereotypes and I had to work 10 times harder to prove that I belonged in the same shop as the guys," she recalled. She overcame the challenges, moving up through the ranks before moving on from the Air Force. Today, Berg is a respected product specialist with Yamaha Motor Corporation, U.S.A. where she has taught courses and trained master technicians.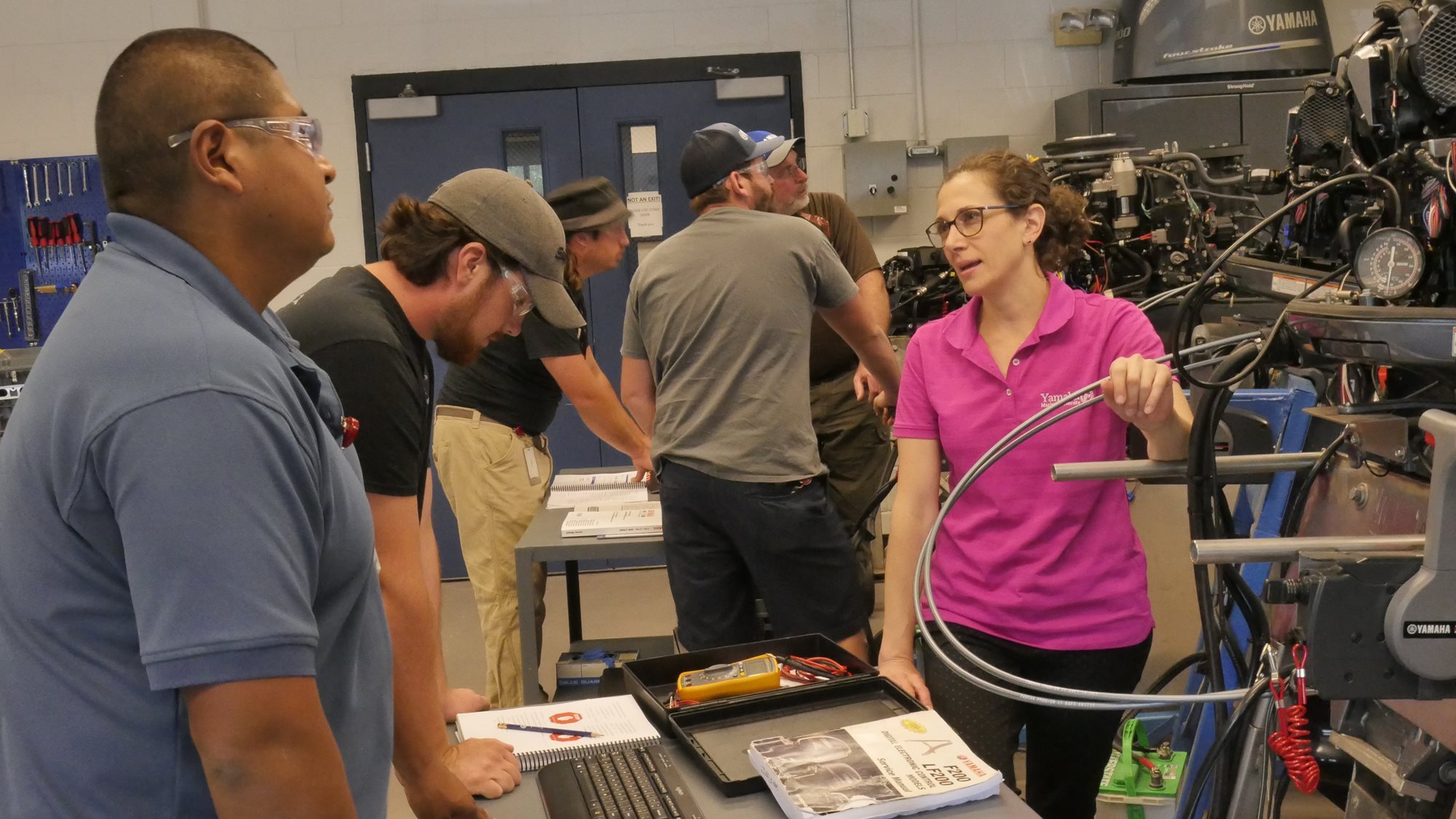 Looking back, Berg, now 47, said her break came in the form of another mechanic in the Air Force shop that took her under his wing. "He was active duty working on vehicles like the rest of us and he used the slow time to train me," she said. "It built up my confidence and then he started to give more complicated jobs. I finally learned to be able to do my job."
When she moved on to a new shop at a new base, Berg's gender wasn't an issue. "I just grabbed the job I wanted and did the work," she said. From the shop, she moved into being an instructor for other mechanics and that was a game-changer.
"The best confidence booster was becoming a teacher and once they saw what I could do, people knew me and they said, 'She's one of the females we have who could do it,'" said Berg.
She spent the first three years teaching, engines, and hydraulic and electrical systems on cargo loaders for newly enlisted students – some of whom had never touched an engine before. From there, she went on to teach advanced electrical and hydraulic classes for more experienced students.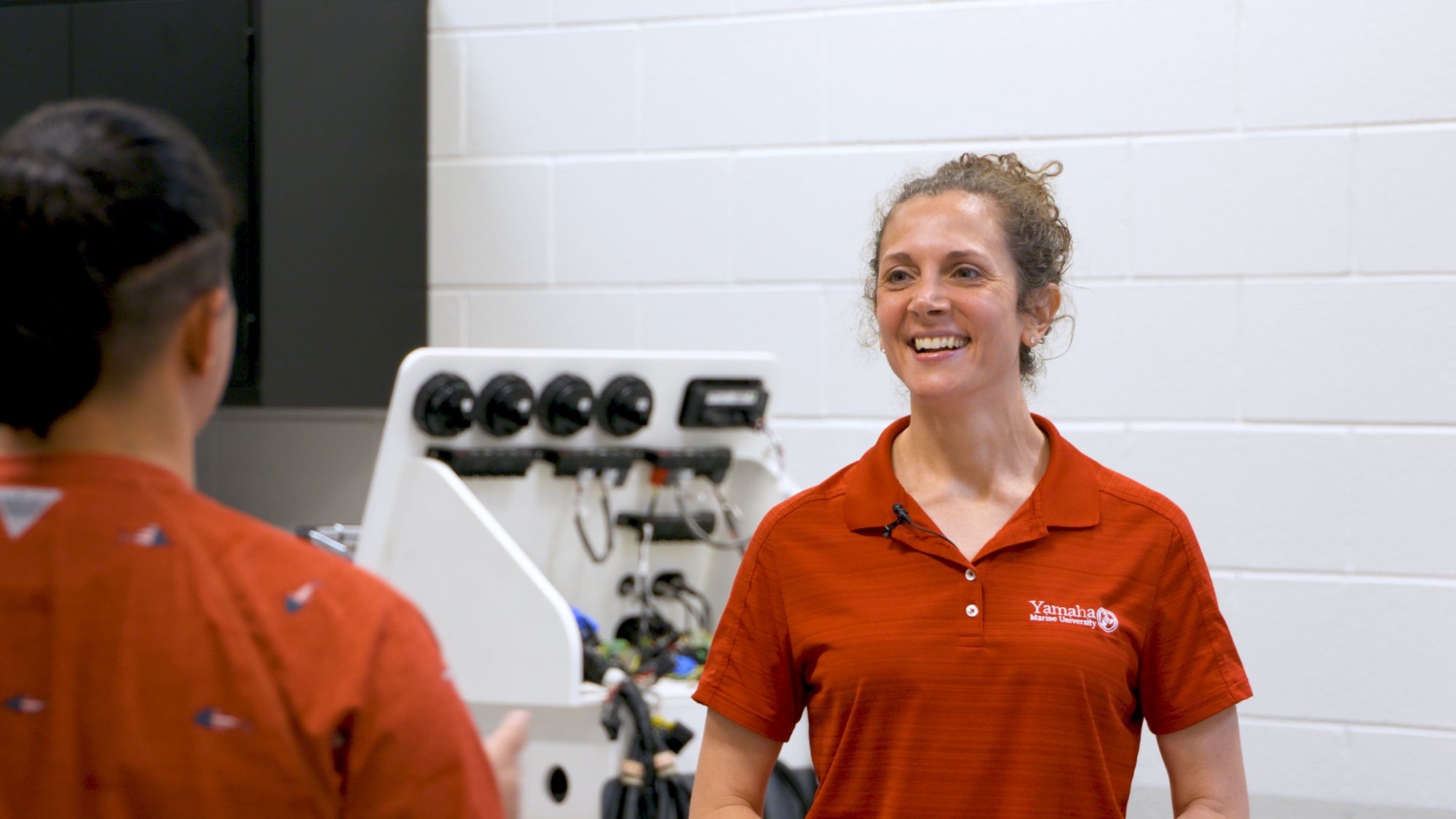 When her enlistment was up in 2005, Berg chose to move on from the Air Force and went back home to Tennessee. Berg attended the University of Tennessee in Knoxville, earning a degree in English literature.
After graduating in 2008 she did some writing for marketing agencies and a position came up for her to work on a project management team for the Air Force in Warner Robbins, Ga., for a civilian contractor. She worked on Mine-Resistance Ambush Protected (MRAP) vehicles for 3.5 years, starting a family and raising two boys, Nathan and Sean, who are now 10 and 7, respectively.
In 2018, Berg saw an ad for an instructor position at Yamaha Marine's United States headquarters in Kennesaw, Ga., and applied. "I had to learn real quick about this motor that was turned on its end and had a propeller coming out of its driveshaft," she explained. "But I do know how motors work and I'm a good teacher."
She taught mechanics for two full seasons on in-line four cylinder and smaller four-stroke outboards and was promoted to instructional supervisor. "I feel like I helped a lot of people," she said of her time as an instructor.
The promotion put more managerial responsibilities on her plate and she helped refine the training programs before she moved on to the Product Specialist position that Berg says is the best of all worlds for her skillset. She became a subject-matter expert on the product and can share that knowledge with OEMs and consumers at events like boat shows and dealer meetings.
"We do a lot of relaying engineering data and translate engineering speak into regular lay-person language for marketing and sales collateral," she said. "I get to teach again, which I love and I get to help people understand what I know about products."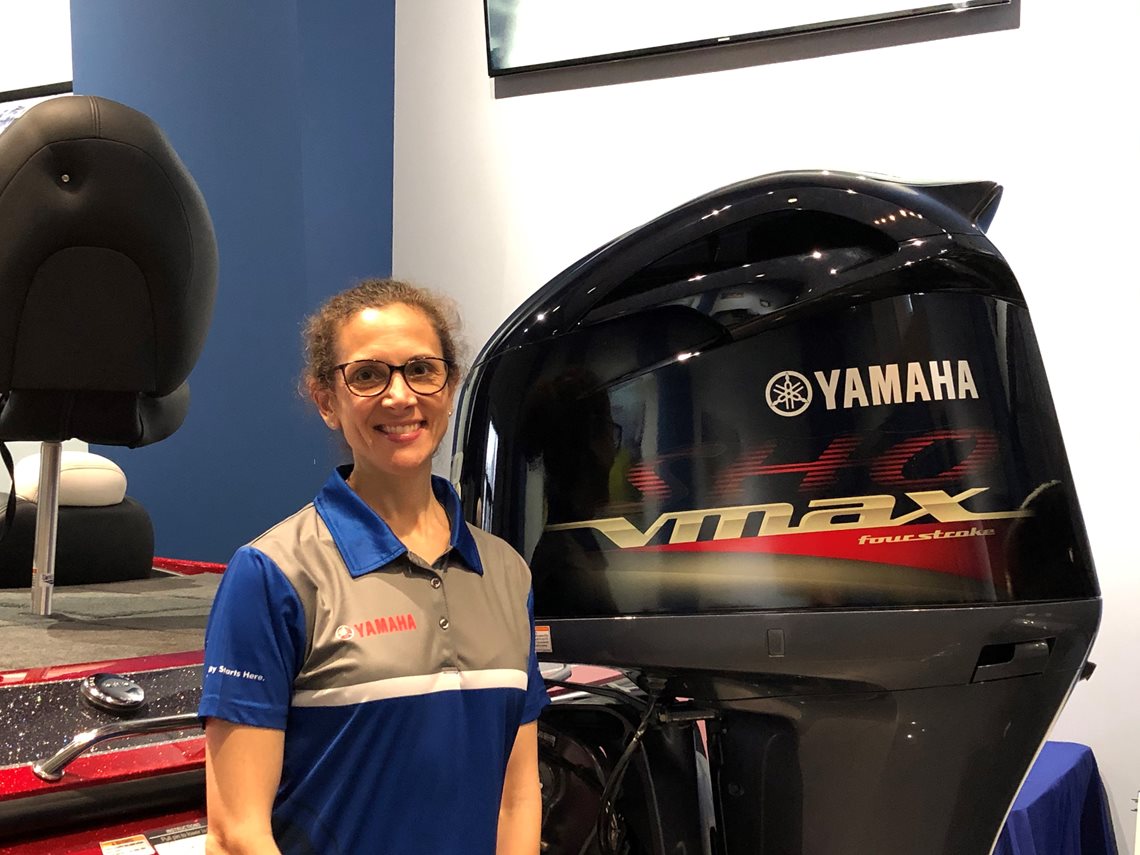 Today, Berg is a single mom raising her sons and letting them see that gender isn't an indicator of ability. "We go boating together and they see mom drive the boat," said Berg.
Moving forward, she sees more women coming into the technician career field. "I got the pleasure of witnessing an influx of a number of younger women coming into the career field," she said.
One of the women that Berg had the opportunity to teach is Meghin Montesa, who is the second woman to earn the rank of Master Technician. "I got to watch her start with some of her first classes and she was so driven," recalled Berg. In Part 2, you'll learn Montesa's story and it's a good one.
Back to Blue Life