COMMUNITY & BLOG
Out of Africa
POSTED 13-Apr-2023
Growing up in Zimbabwe, Africa, one of Rhett Fraser's early passions was bass fishing. From the time he was 3 years old, he and his dad spent lots of time chasing transplanted Florida largemouth bass and later the twosome teamed up in fishing tournaments. Fraser even competed in international competitions as part of Zimbabwe's national junior team.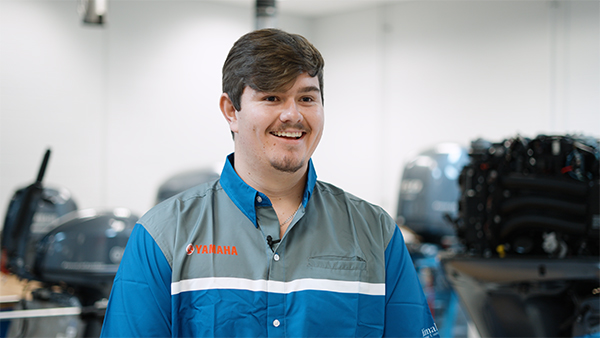 As he grew older he wanted to have a career in the marine industry and worked at several boat dealerships in Harare, the country's capital, but found both the training and the pay lacking. To earn more money, he managed the Hooked fishing tackle store, which catered to bass anglers but kept looking for better opportunities. While online, Fraser happened on an article that mentioned Yamaha's Marine Apprentice Program (YMAP) and on a whim, he emailed John Rigsby, a Yamaha sales executive in Kennesaw, Georgia, where the U.S. Headquarters is located. "I was shocked to get an answer from Joe Maniscalco, Yamaha's Marine Service Division Manager, and we began a lengthy correspondence that included several Zoom™, calls."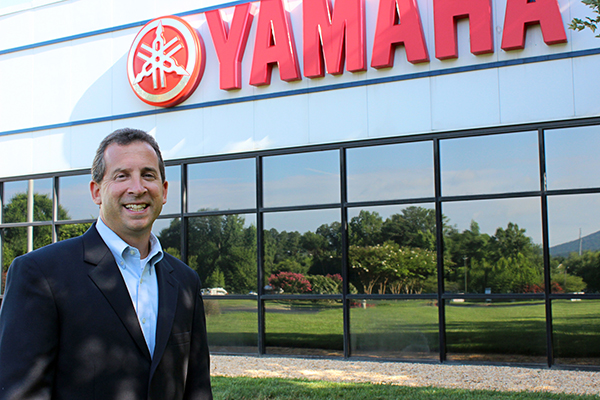 Maniscalco himself was the beneficiary of an apprentice program, attending the Milwaukee Tech and Trade High School. "The opportunity to harness my passion for working on mechanical things," said Maniscalco, "and leave high school my senior year to work half a day at a dealership and get a grade for it was incredible. It set me up to begin a long and successful career and I used my own experience to help develop YMAP, which consists of 4,000 hours of online and hands-on training."
"At first, I didn't know if Fraser was legit," said Maniscalco, "but that feeling quickly passed after our face-to-face meetings online. What really stood out about him was his drive. He told me he had sometimes worked for free just to learn skills he could later use to make money. Rhett is very humble and had this warm, engaging personality that made me want to help him. So, I did some research and thought Ray and Joy at Anderson Marine, just outside of Nashville, would be good sponsors for him."
"When Mr. Maniscalco got back to me, he put me in touch with Joy and Ray Anderson and we chatted via Skype
®
several times and I could tell we would get along well," said Fraser. Maniscalco then referred them to lawyers who had worked with Yamaha in the past to help them obtain work visas for their corporate partners and helped them navigate the paperwork needed for Fraser to come to the states.
"Unfortunately, all this happened during COVID and everything was put on hold for a couple of years," said Fraser. "The paperwork in the United States carried on but because the embassy in Harare was shut down for a year, there was a backlog of appointments but I was lucky enough to get an appointment at the embassy when someone canceled. They eventually helped arrange a special work visa that allows me to stay for a year and a half."
Soon after Fraser came to the United States in late January 2023, he started training at the Kennesaw headquarters, taking Service Skills Training (SST) as well as Introduction to Outboards. Soon, he will return to Kennesaw to take the Inline Engines class.
"Although I have had experience working on outboards," said Fraser, "I feel like I am starting from scratch because back home they did things differently than the way Yamaha wants. Although I knew a lot of what they were teaching me, they were showing me far more efficient ways to accomplish certain tasks. They take it step-by-step to learn different systems of a boat and slowly you piece it together."
The real meat of YMAP is the opportunity to work at a dealership and get real-world, hands-on training and Anderson Marine is keeping Fraser busy.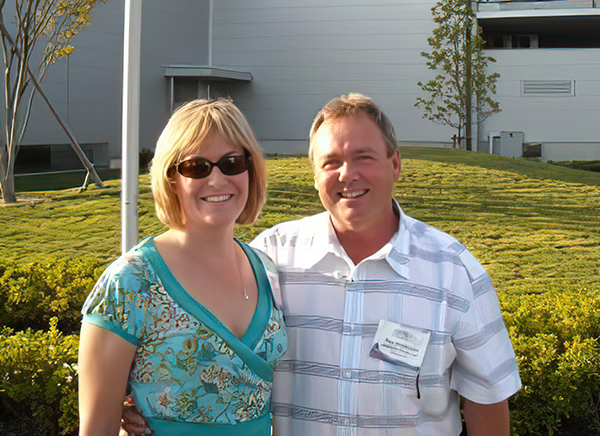 "In just a few months, Rhett has already been a big help to us," said Joy Anderson. "We recently had a boat show and he reinstalled the 10 lower units we removed for the floor display. He preps smaller engines, does rigging and assists whenever needed. We have Rhett here training with real-world situations and learning from working mechanics. He picks things up quickly; when he learns something, he can then handle it on his own and we move to something else. In the past, we've seen applicants that have paid a lot of money to go to a trade school and they've never even driven a boat or hooked one up to a trailer. And it's like, wow, they paid this much money, and yet they lack the common knowledge even recreational boaters have."
"This program is all about giving someone a chance to learn more and that was our intention with Rhett," said Anderson. "It's good to know Yamaha is supporting dealers and is trying everything they can to help us find qualified help."
"The Andersons have been great hosts," said Fraser. "They even invited me to live in their home until I can find a place. Some things I can do on my own but primarily, I bounce between two mechanics who have been very generous with their knowledge. What's nice is that as opposed to going to just going to school, I am being paid to learn."
"Eventually, I would like to get a green card to be able to keep advancing my skills and earn my Master Tech qualification, which takes about four years of intense study."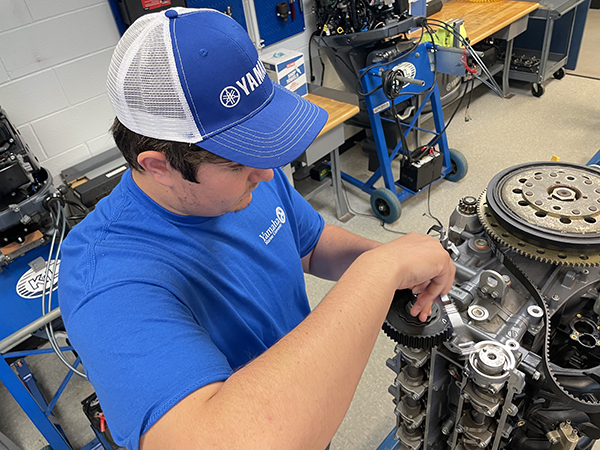 So far for Fraser, just getting here has been the hard part. He's had no problems acclimating from sub-Saharan Africa to Nashville, other than dealing with the comparatively cold winter weather. "I love American country music, which is very popular in Zimbabwe, so I feel right at home here," said Fraser. "Everyone has been extremely welcoming to me and I love it here."
"My advice to others is to never give up. Keep working hard to achieve your goals and never lose sight of what you are trying to accomplish. A lot of people told me I should quit trying after a couple of years of trying but I stayed positive and it paid off. I believed it would work out and it did. Yamaha's apprentice program over here has been a huge boost to my career."