COMMUNITY & BLOG
Spring Florida Gulf of Mexico Getaway
POSTED 07-Apr-2022
Boaters who live up north know winter can drag on forever and even when the air temperature finally gets spring-like, the water is still really cold. The best way to snap out of the winter blues is a road trip to somewhere warm where you can jump in the water and celebrate the new boating season in style.
Before leaving, make sure your boat, trailer and tow vehicle are in tip-top condition because having to resort to service on the road is unpredictable and a vacation killer.
One of the best places to visit in springtime is the Gulf of Mexico waters of Florida. The weather is ideal this time of year, with an average of only 3-5 days of rain with air and water temperatures in the 70s-80s. In spring, most snowbirds have flocked home and it's still early for the horde of family tourists in summer.One of the best things about the "left" side of Florida is that the Gulf tends to be calmer than the Atlantic and even if the wind blows, there are plenty of places to boat and fish in protected, inside waters. Here are three outstanding boating destinations.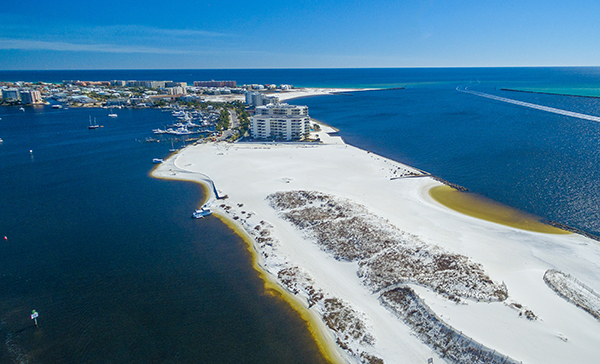 Destin/Fort Walton Beach
This section of the Panhandle of Florida is a boater's paradise. The beaches are among the best in Florida and from Destin to the Mexican border are a string of barrier islands that not only offer nearly unlimited places to beach your boat but also offer protection to inland water cruising. Kids will love the many waterparks in the area and at the Gulfarium Marine Adventure Park, you can even have a close-up and personal encounter with dolphins. Hotels and rental condos are plentiful here and are attractively priced. One of the biggest draws here is Crab Island, which isn't an island but rather is one of the most famous sandbars in the country. It's best on the incoming tide when the crystal clear offshore waters flood the sandbar and make it a fantastic place for hanging out, wading or paddling around. Even though on weekends, when hundreds of boats usually gather, the area is large enough to find your own space.
There are lots of fishing opportunities ranging from offshore action for pelagic fish and reef dwellers to the back bayous for redfish and trout.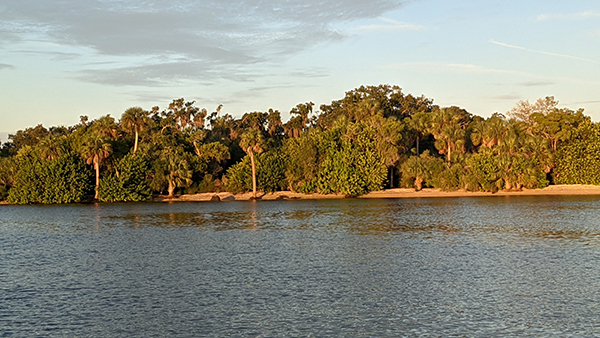 Crystal River
For those looking to get away from the crowds, Crystal River on Florida's Nature Coast offers boaters an ideal, under-the-radar place for on-water activities. The river itself is spring-fed and twists and turns its way to the Gulf of Mexico and offers some of the best light tackle fishing anywhere from any size boat. Make sure to bring your snorkels, masks and fins because there's spectacular diving here with a great chance to get close to a manatee at Three Sisters Springs.
The Nature Coast moniker isn't chamber of commerce hype but accurately describes the area. When viewing the coastline from the Gulf of Mexico, there are few signs of human habitation for more than 100 miles from Pine Island to the Big Bend. A great place to headquarter your vacation is Plantation on Crystal River, which offers dockage on a protected canal that makes it easy to hop in your boat and go without the hassle of launching your boat. It's a full-service resort with a pool, dining options, on-premises bait and tackle shop, and even a hotel golf course right across the street.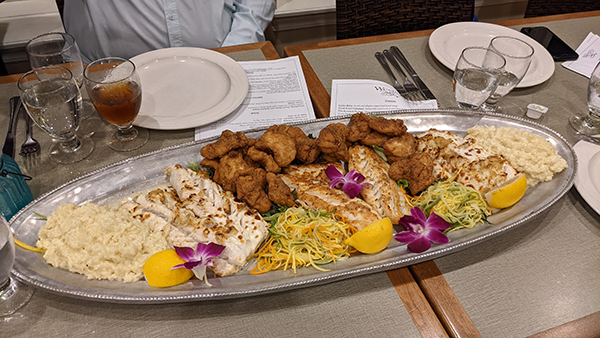 Crystal River and nearby Homosassa River and Chassahowitska River offer great fishing for species like redfish and snook. Along the coast are some of the lushest seagrass beds in all of Florida, which are usually loaded with seatrout. A great kid-friendly technique is to slowly drift with live shrimp under popping corks and when you catch a trout, drop a floating marker anchored by a weight. That way after the bite slows, you can circle around and make another pass. Offshore patch reefs are home to hefty gag grouper and XL mangrove snapper. Starting in May, this area has some of the best tarpon fishing in Florida.
Naples to Everglades City
This stretch of southwest Florida is known for its fantastic fishing and beaches that are accessible by boat only.
Naples
Those looking for an upscale getaway can find it at the Naples Bay Resort & Marina, set in downtown Naples on the Gordon River. The kids will love the lagoon pool that winds through the middle of the resort and there's great shopping and waterfront dining at nearby Tin City. The resort marina has 68 slips with floating docks to make it easy to get out on the water. On the way out, take a cruise through Port Royal for some ultra-luxury waterfront house spectating before heading to Keewaydin Island where you can beach the boat, relax and look for shells. Then, hit the mangroves to fish for snook, redfish and trout.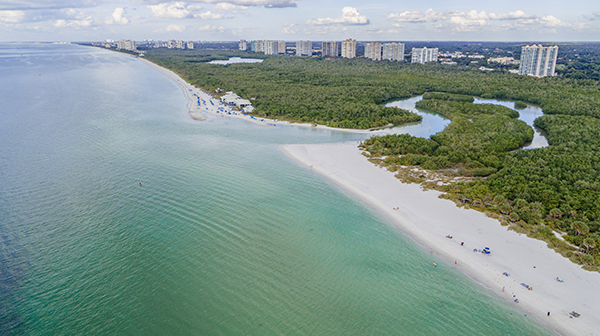 Everglades City
If you are looking for an off-the-wall, one-of-a-kind place, head to the fishing village of Everglades City in the Ten Thousand Islands. As the name implies, it's a great jumping-off point to the Everglades National Park and springtime is one of the best times to visit. This is one of the few places where you can fish all day and never see anyone else.
For a blast from the past, stay at the Everglades Rod & Gun Club, which has hosted five presidents and celebrities from Hemmingway to Mick Jagger. The lobby, restaurant, and bar, complete with an antique pool table, transports you back in time. Although there are resort amenities like a swimming pool, the real draw in this area is the chance to score an inshore slam of snook, redfish, trout and tarpon back in the endless mangrove creeks.
The beauty of taking a springtime road trip is when you get home, you'll be ready for the season on your home waters.