Jami Miller has a long, distinguished career in the marine industry. A 36-year employee of Pine Knot Marine Center in Big Bear Lake, Calif., Jami not only has extensive service experience, she also has the credentials to prove her expertise. After years of hands-on training and hours of time dedicated to refining her craft, she became Yamaha Marine's first female Master Technician in 2008. Her well-earned Master Tech title helped give her a solid and successful career in the marine industry.
Jami grew up in Big Bear Lake, a small community located in the San Bernardino National Forest in Southern California. After graduating from high school, she took a job with the local marina, renting boats and dock slips to boaters in the summer. When she tried her hand at repairing outboard motors, she became hooked on the service side of the business.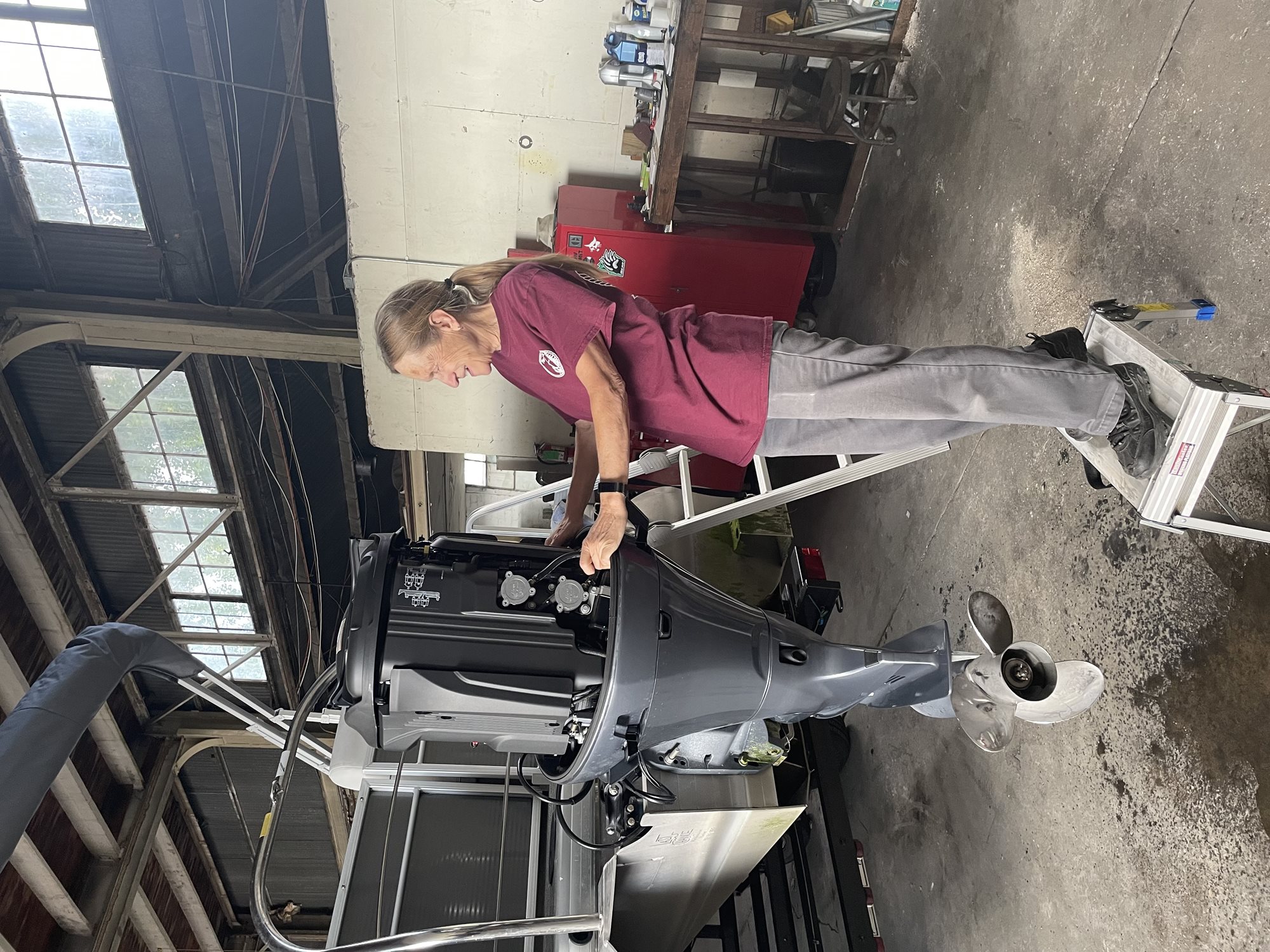 "I was self-taught to start," said Miller. "When I was younger, I had a stepfather who taught me how to work on cars and I always thought that was kind of cool. When I went to look for a job and landed at the marina, I thought it might be fun to try to work on outboards, too. I was right. I took right to it."
Initially, the marina did not have any mechanics on staff, so Jami started working on the older model outboards – Johnson/Evinrude, Mercury Volvo.
"It was rewarding for me to work on these older outboard models and bring them back to life," she said. "In 1979, just three years after I started with the marina, they sent me to school to learn more about outboard motors. I attended training for all of the major outboard brands over the years, and I still say Yamaha's training was and is the best in the industry in terms of really
learning
the ins and outs of the product."
Jami started her Yamaha service training path in 2004 and earned her Master Technician certification in 2008. While she found the courses tough at times, she reaped the rewards of her hard work as she turned herself into a valuable asset for Pine Knot Marine Center.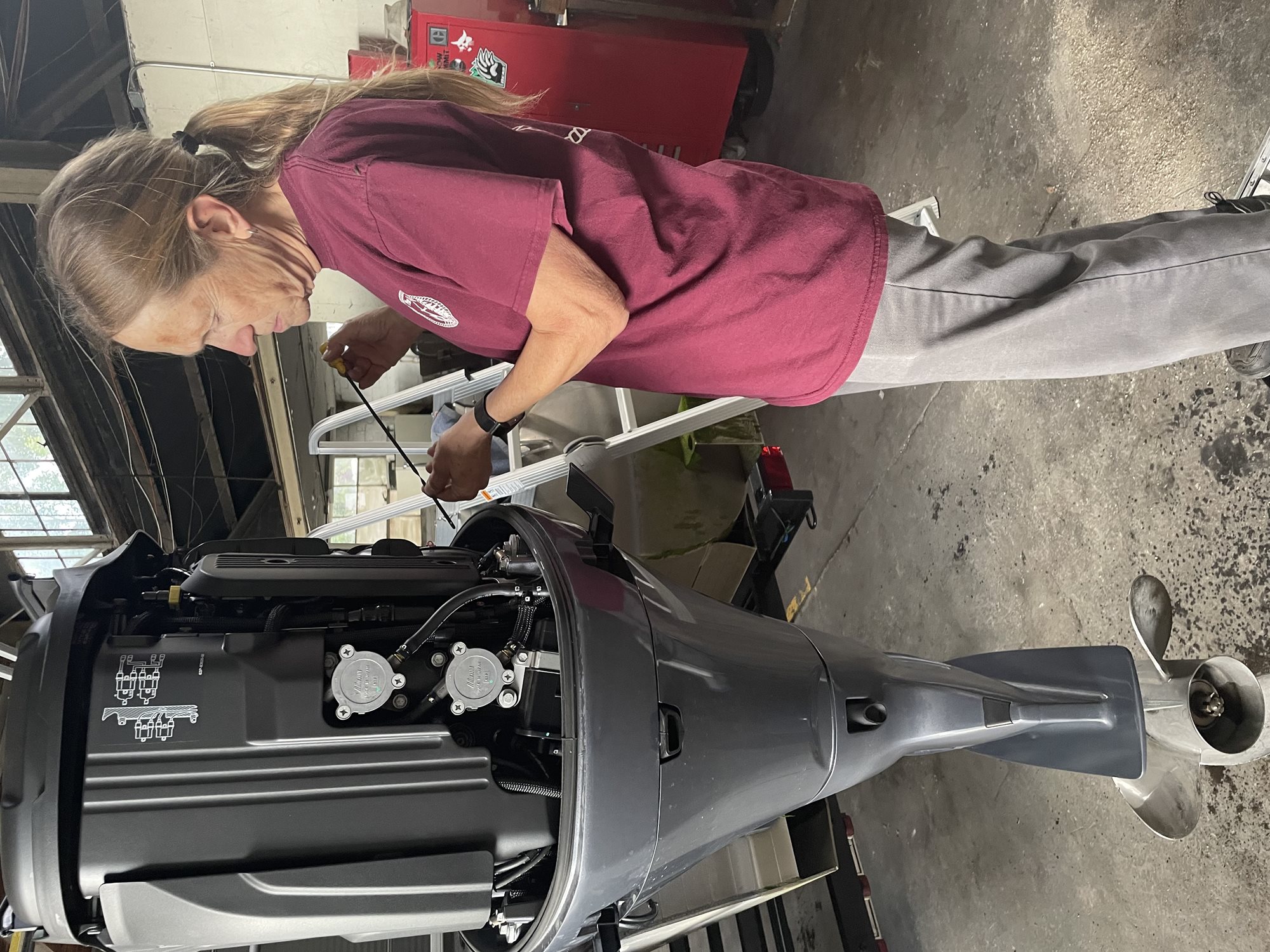 "The classes are worth the effort, 100 percent," said Miller. "I'm competitive by nature so I enjoyed the challenge. Every ticket is a new adventure, a new puzzle to solve and the training offered through Yamaha equips you for success, which in turn creates satisfied customers."
When asked what it takes to make a great technician, Miller puts perseverance and attention to detail at the top of the list. She also believes women are particularly suited to the job because of these two traits.
"Women have a knack for detail but finding a job as a marine tech in this industry can be challenging," said Miller. "Fortunately, that is starting to change. I am happy to see more women starting to build careers as technicians and my advice to them is to keep moving forward. Attend the classes, network, get to know the folks at the manufacturers. Make yourself a valuable asset to the business, and the hard work will pay off. Technicians are in demand and the opportunity to build a long, fulfilling career is great. And you can't beat going to work on the water everyday – it's definitely a job with perks!"
Jami is now mentoring new technicians within Pine Knot Marine Center, a responsibility she takes seriously.
"Exceptional service can really make or break a marine dealership. The longevity of the relationships with your customers has as much to do with the service you provide as with the product you sell," she said. "We've had customers who would drive three hours just to have us prep their boat and outboard for the season. When you make your customers happy and treat their outboards as if they belong to you, they come back every time – and that's the most rewarding part of the job."
Back to Blue Life