A group of good-hearted volunteers, under the direction of Keep the Tennessee River Beautiful and with support from Yamaha Rightwaters™, removed 6,742 pounds of trash from Bassmaster Classic shorelines and waters.
Even top pro anglers Bobby Lane, Bill Lowen, Ish Monroe and Pat Schlapper showed-up to lend a hand. Lowen actually had his entire family of four participating, including son Fischer and daughter Nevaeh.
"When we got in the truck after the event ended, Nevaeh told me how shocked she was about the amount of trash she helped pick up -- and that's a young lady who has spent her entire 14 years on Earth around the hunting and fishing lifestyle. Today was a pretty disturbing eye-opener for her," says Lowen.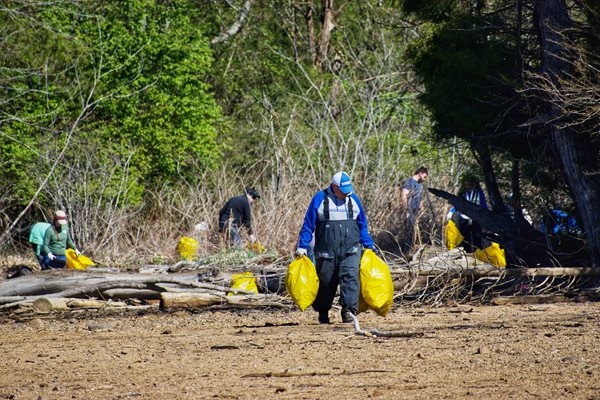 Sadly, Lowen's generous family saw just a micro-fraction of the pollution that plagues our freshwater bass fisheries.
In fact, Keep the Tennessee River Beautiful has removed more than 500,000 pounds of trash in just the past five years from popular fisheries like Pickwick, Chickamauga, Cherokee, and this week, Loudon, just to name a few.
That doesn't count the trash removal works of equally concerned groups like "Nobody Trashes Tennessee®" and "Keep Knoxville Beautiful."
Two giant 26-foot heavy duty work boats powered by Yamaha 90-horsepower V MAX SHO® four-stroke outboards carried the loads of AFTCO yellow trash bags that volunteers stuffed full of unsightly debris back to Duncan Boat Dock in Knoxville.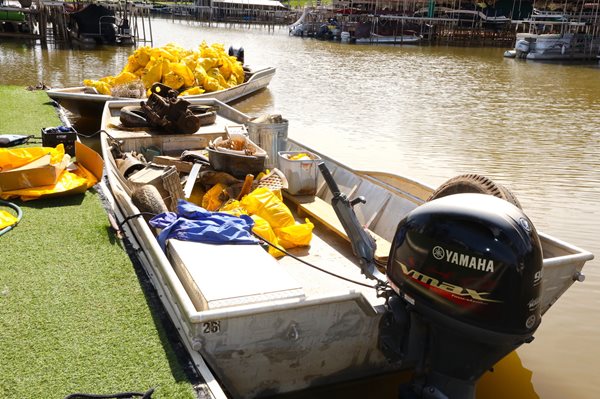 And while perhaps the day's efforts only put a dent in America's freshwater trash pollution problem, thanks to passionately committed environmental stewards such as Yamaha Rightwaters, Keep the Tennessee River Beautiful, and a host of good-hearted volunteers, the waters that will play host to the 2023 Bassmaster Classic® flow a little cleaner.
As indeed they should for bass fishing's biggest event.
Back to Blue Life