Maintenance Matters®

A Simple Guide for the longevity of your Outboard
---
PROTECTION AND PEACE OF MIND
Why Maintenance?
From their painstaking design to their meticulous construction, Yamaha outboards are manufactured to provide you with years of enjoyment.

But high load, high-RPM operation, extreme temperatures and humidity, saltwater, sun, even long periods of non-use can all exact a heavy toll. Regular maintenance is important in helping your outboard meet the demands of these challenging environments, and only you can make sure it happens.
Benefits of Maintenance
Spending a relatively small amount of time making sure your outboard is in proper condition is simple to do, and:
You'll have more hours of trouble-free enjoyment on the water.
You'll preserve your investment with a higher resale value.
Your boat will be ready when you are.
It's easier and costs less to maintain than repair.
Yamaha dealers stand ready to help.
So what are the basics? Keep your outboard ready to run with basic maintenance like:
Professional Maintenance
Outboard maintenance doesn't need to be difficult or expensive. Whether you do it all yourself or have one of approximately 2,000 authorized Yamaha Marine dealers do parts of it for you, we're committed to helping you maintain your outboard in a way that's easy to do and easy to understand.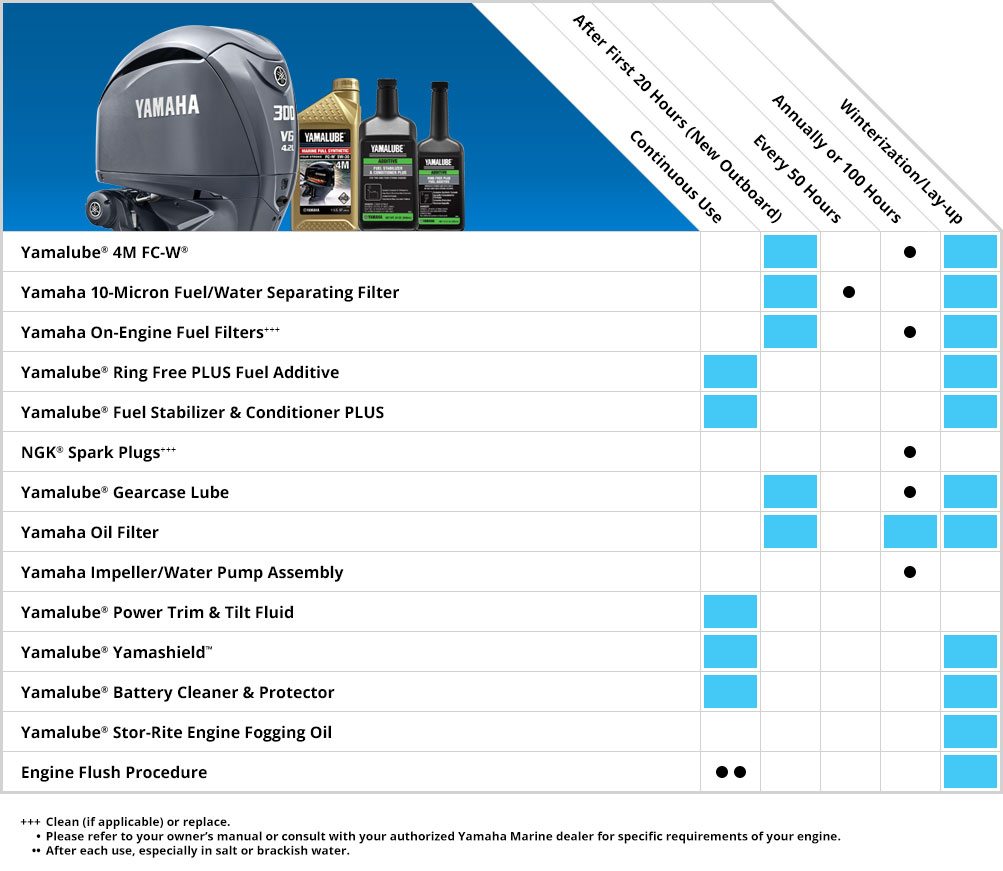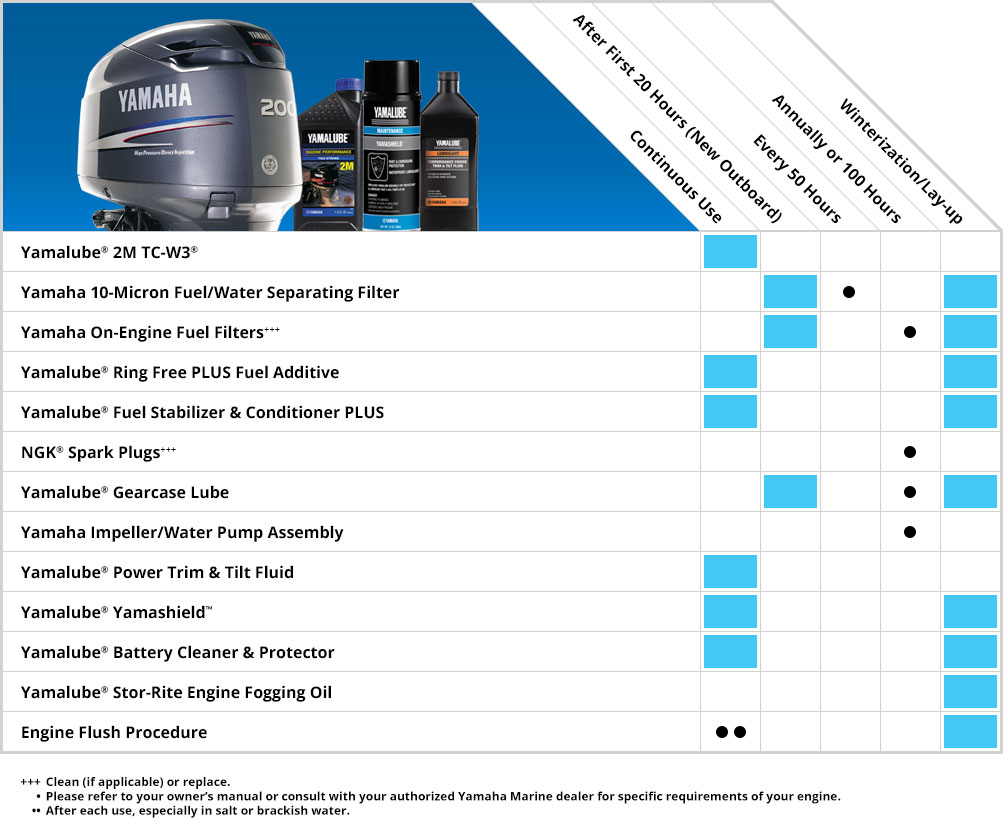 YOUR OUTBOARD AT YOUR FINGERTIPS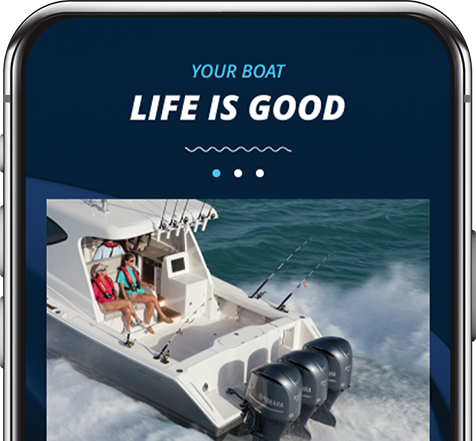 The MyYamahaOutboards App
Dealer-completed service. DIY maintenance. Track it all with MyYamahaOutboards. It puts your complete outboard maintenance history at your fingertips. Plus, you can keep custom trip logs and checklists, request service and so much more.
Please select the engine type and model number to view the engine's capacities and specifications.
RECEIVE A

BROCHURE

Fill out the form below to receive a free copy of the Maintenance Matters brochure in the mail, or download the PDF version.
---
Download PDF

Your contact information is kept strictly confidential and will not be sold nor distributed to any outside source for solicitation or other purposes.
Yes, I would like to receive information by email about Yamaha and its products. My information will not be sold, nor distributed to anyone outside the Yamaha network. Only U.S. residents will receive messages containing retail promotions. By checking this box, I verify I am 18 years of age or older.
Submit